A recent study from Kelton Global found that 54% of American office workers believe that having an uncomfortable workspace would cause them displeasure at work. The same study found that 92% of employees believe that an inadequate workstation has a negative effect on his or her mental well-being and productivity, indicating a need for office furniture that is both comfortable and flexible. Consider these office options when designing your employee workstations.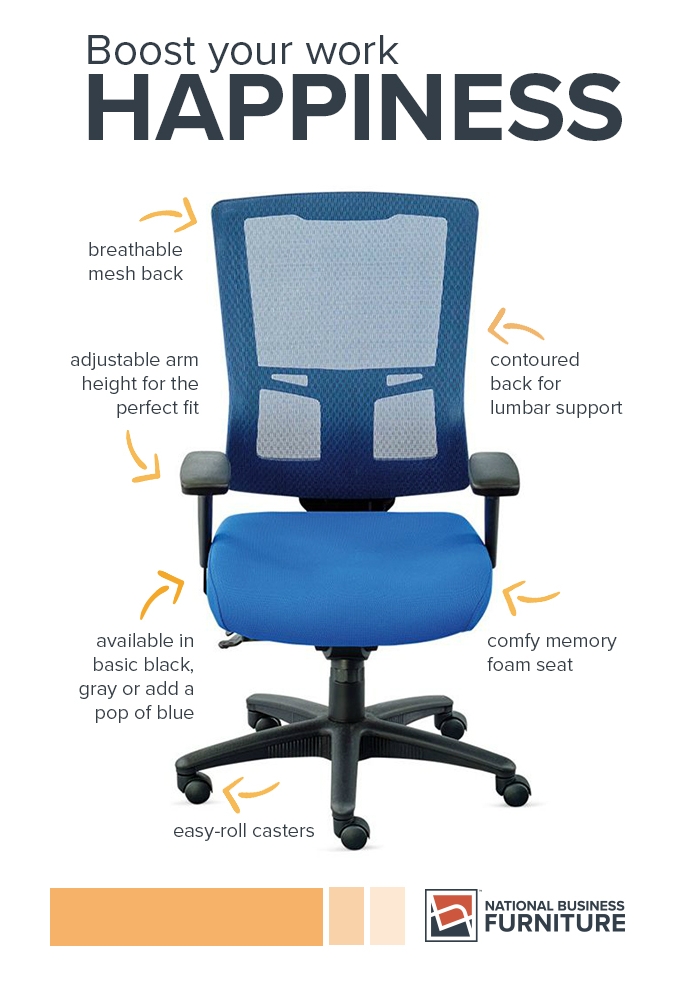 Ergonomic Office Chairs
You don't need to spend a fortune or purchase a unique office chair for every individual in your company. Rather, outfit each of your workstations with an ergonomic chair that can do it all. Chairs in the NBF Signature Series Perspective collection, for example, feature numerous ergonomic adjustments, a cool mesh back and various seat material options to support the needs of nearly anyone who sits in them. With more than half of American office workers claiming to feel happier and more productive in an office chair that's comfortable, selecting seating that can support everyone is a no-brainer.
Standing Desks
Ergonomic chairs aren't the only features employees want added to their workstations. The study also indicated that 17% of workers report not having flexible desk options such as a standing desk would contribute to a lack of productivity and decrease of job satisfaction overall. Standing height and adjustable height desks are available in a massive range of sizes and styles, making them an easy choice for any office. The combination of a stand-up desk and ergonomic chair will enable employees to move freely through the work day, increasing both physical and mental activity.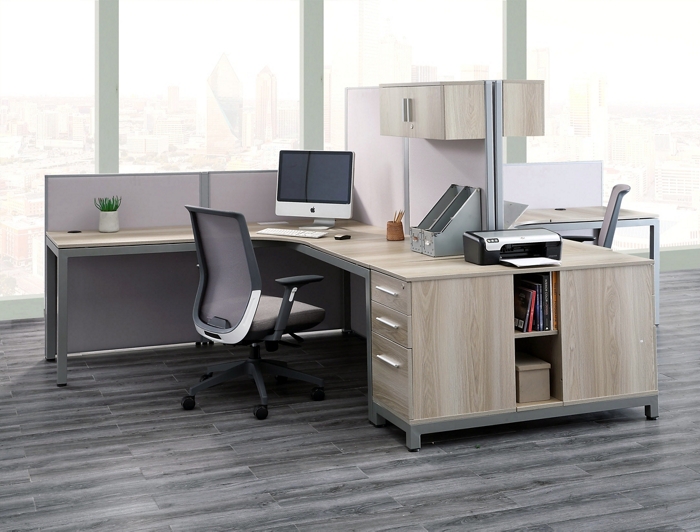 Flexible Workstations
Closed-off cubicles do not lend themselves to coworker collaboration, but the open office is no friend to focused work. So what's the solution? 43% of employed Americans say not having a private space to work would affect their mental wellness, indicating a need for blended workstations that offer both openness and privacy. Furthermore, one in four employees value flexible areas to work away from their regular workstation. Consider incorporating touchdown areas or quiet rooms throughout your office designated for focused work. This will allow workers to collaborate freely at their desks while still having the option to get away for some quiet time.
Providing employees with comfortable and flexible workspaces has proven benefits not only on worker physical health, but mental health as well. When a person is physically comfortable and organized, the mind is comfortable and organized as well, leading to a boost in job satisfaction and productivity. Support your employees from the start and they'll support your business in return.