Pushed into the spotlight in recent years by hit shows such as Mad Men, mid-century modern style exudes the uncomplicated aesthetic of postwar United States. Take one look at the clean lines and sharp angles of this furniture and you'll be transported right back to the 1950's and 60's—a time for innovation in design and a look toward a brighter, more modern future. Take a look at how you can get the mid-century modern look in your workspace by following a few basic guidelines.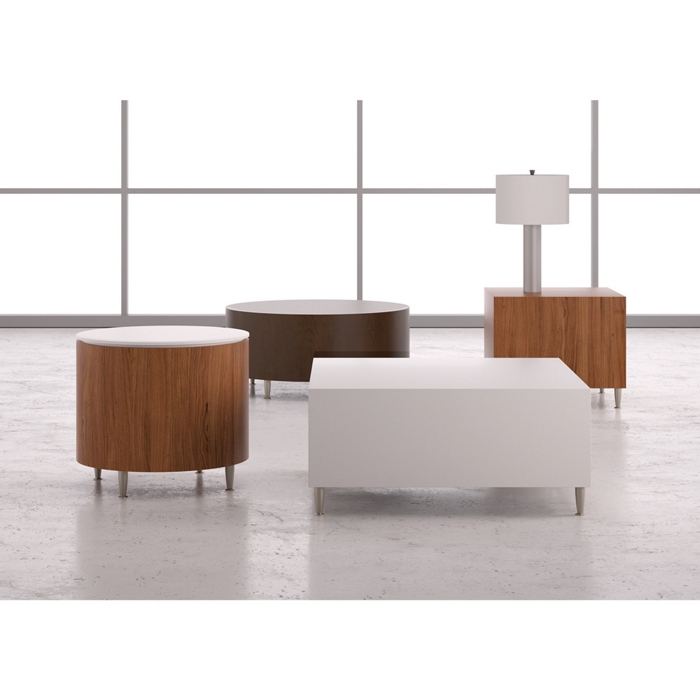 Clean, Simple Lines
One key element to accomplishing a truly mid-century modern look in your workspace is to look for furniture with clean, simple lines. This is a no-frills kind of style, and your overall aesthetic will better reflect the Mad Men era if you stick with furniture that's simple and clean yet interesting. Mid-century modern furniture often uses clean lines in the form of angled table and desk legs, geometric patterns and clean-cut shapes.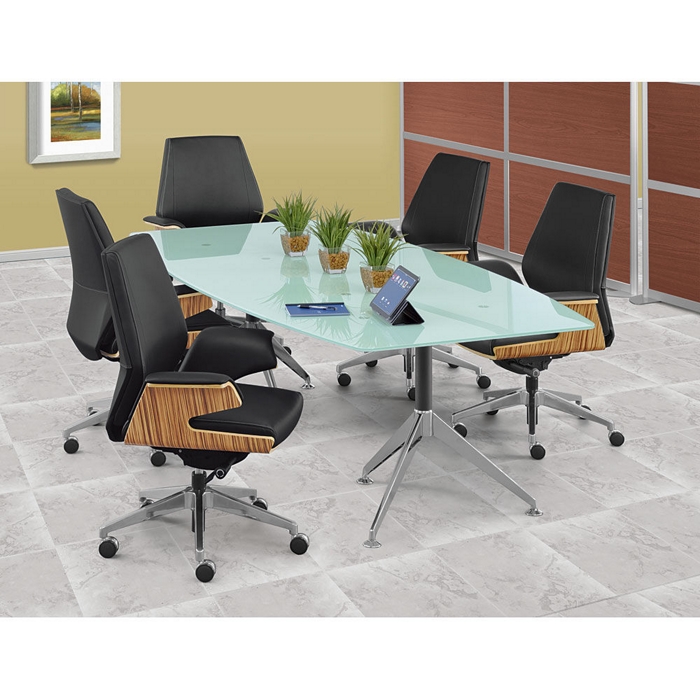 Organic Elements
Organic elements in the form of wood and plant life are staples of the mid-century modern aesthetic. Most mid-century furniture has at least some wood element to it, and much of it is made entirely of wood. When it comes to the plant life, you can incorporate some greenery into your space via real or faux plants. Even adding naturescapes in the form of wall art can bring a decent dose of Mother Nature into the room.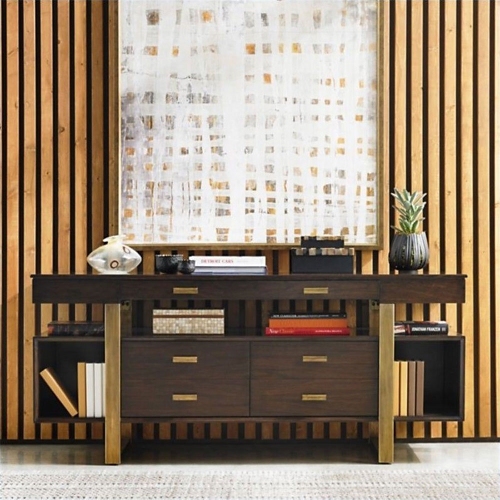 A Touch of Industrial
Although mid-century style is known for incorporating natural elements into its design, it's also been known to dabble in the more industrial side of things. Metal accents are usually present via hairpin table legs, brass or steel drawer pulls and other small touches. So what separates mid-century modern from industrial style? Don't forget those clean lines we mentioned earlier. Mid-century modern furniture has a clean, sculpted look to it, while industrial style is often broken in and worn.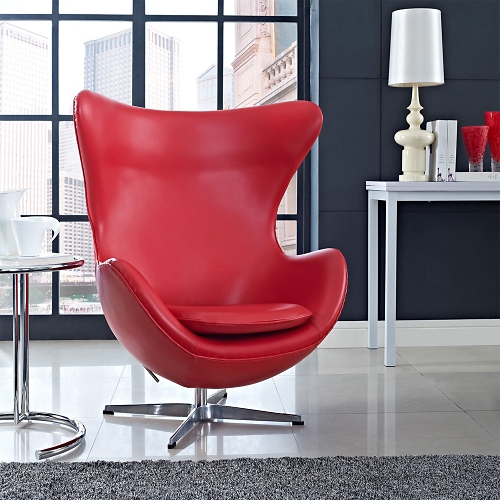 Bold Patterns & Colors
When it comes to seating and artwork, bold patterns and colors are the way to go. Bright colors and geometric shapes are staples of mid-century style, and there's a certain symmetry that most mid-century artwork boasts. Those who really embrace this style as a way of life usually incorporate iconic furniture pieces into their office environment.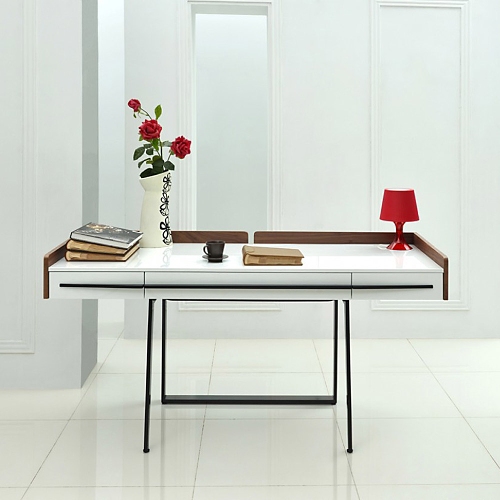 Statement Pieces
Whether it's a sunburst wall clock or an iconic lounge chair, every good mid-century modern office should have a statement piece that immediately draws the eye at just a glance. In the office, the most common statement piece of any style is the desk. Be sure to look for a desk that appears a little top heavy, with a large work surface and metal or wood legs that are straight or slightly angled.
What do you think about the mid-century modern office furniture trend? Let us know what you think in the comments below!