Looking for an office furniture collection that's as well-built as it is good looking? We're proud to introduce the newest member of our NBF Signature Series—the Urban collection. With the strength of metal and the warmth of weathered wood, the Urban collection is a true statement piece that's meant to last.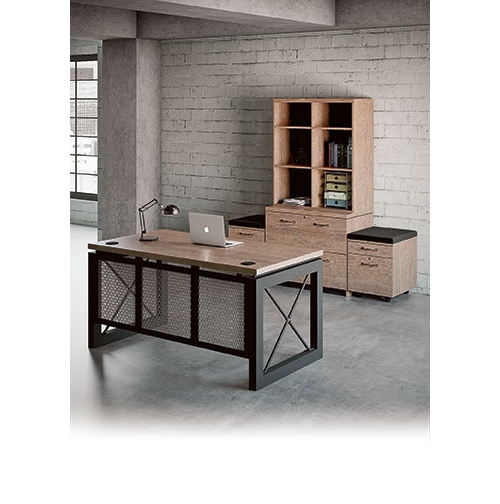 Industrial Style
Black metal framework and a weathered walnut work surface give off the distinctive look of industrial style that's sweeping offices around the world. Reminiscent of old factory furniture, this rustic-meets-modern style is suitable for most offices, be they trendy startups or established companies in need of an updated look. The pairing of dark metal with light wood allows the Urban collection to make a statement in nearly any workspace.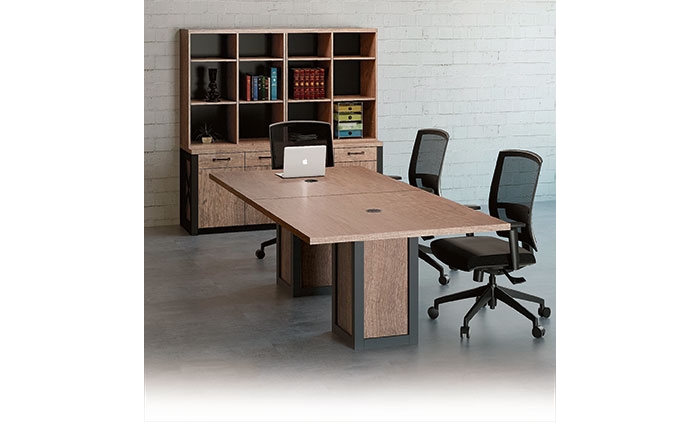 Durable Build
Of course, looks aren't everything, and they aren't the only benefit this grouping has to offer. Laminate work surfaces are highly resistant to chipping and scratches, and the metal framework is sturdy and long-lasting. When you choose this collection, you're not only getting the industrial look you want. You're getting the reliable construction your business needs.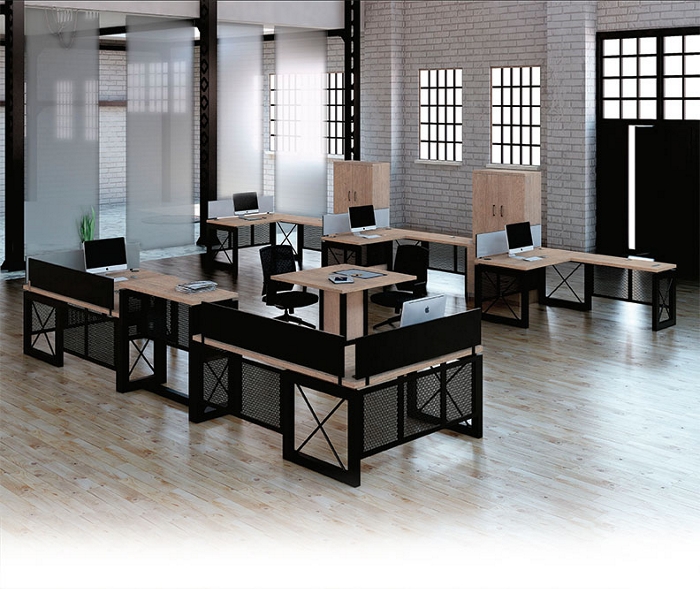 Functional Design
Unlike other collections which offer only a few pieces, we've designed the Urban collection to outfit your entire office. From executive desks and filing cabinets to conference tables and privacy screens, you'll find everything your business needs to get to work all in this matching look.
What do you think of the newest member of the NBF furniture family? Let us know in the comments below!