Happy autumn! Although your mind may go right to home décor when you think of fall decorating, don't forget to bring some of the warmth and sweet smells of autumn into the workplace too. These are some of the interior decor trends that are already seeping in from the home to the office this holiday season.
Marble
Marble has always been around in interior design, but it's no surprise that it's been gaining momentum as one of the most popular design trends both in the home and in the office in recent years. Marble can be used in pieces as large as full countertops and desktops and as small as lamp bases and accent tiles. Although marble comes in its own rainbow of colors, white Carrara marble is especially popular this year.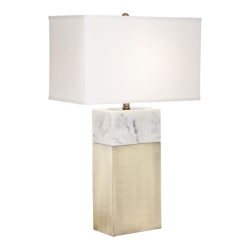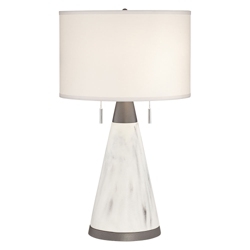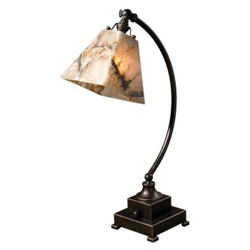 Warm Metals
While the cool white and gray undertones of Carrara marble are definitely in, we're seeing them being complemented more and more by warm metallic accents. What do we mean by warm? Silver and nickel are considered to be on the cool spectrum. For this fall, the trend is leaning toward gold, rose gold and, most notably, copper as the go-to metallics to bring into the workplace. Copper is a great option for autumn decorating, and you'll see this metallic most often on table and desk legs, lighting and other accent pieces. The sheen of the metal gives off that clean, expensive look while the warm undertone ties in all the coziness of fall.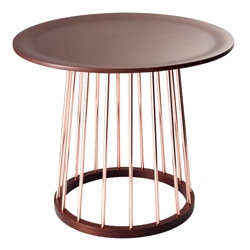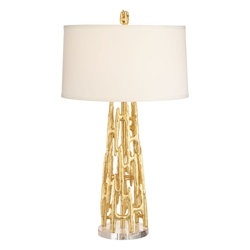 Pendant Lighting
Put away your chandeliers and flush mount drum lights because pendant lighting is here to stay for a while. A pendant light hangs down from the ceiling and is commonly used over a surface such as a desk or conference table. This lighting style centers a light source over a specific area, making it easier to work on a task effectively. Best of all, pendant lights come in a huge range of styles that include large and small, modern and traditional and everything in between.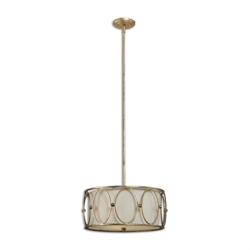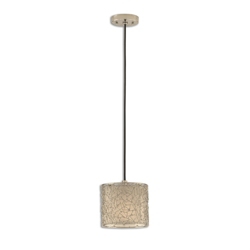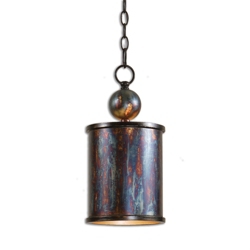 Geometric Patterns
Solid colors are great and everything, but if you're not adding a geometric pattern to some area of your office this fall then you're really missing out. Whether you add it via a diamond patterned area rug or a polka dot accent wall, bringing geometric patterns into your office in small but prominent amounts will bring visual interest into the space in a similar way that strategically placed pops of color do.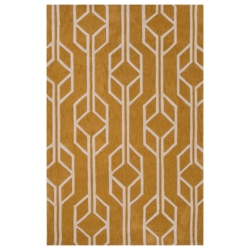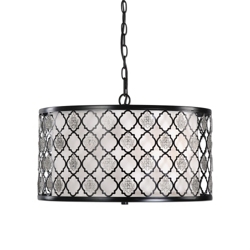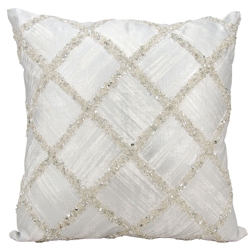 Edison Light Bulbs
If you're a fan of industrial or rustic style office furniture, then you'll absolutely want to add some Edison light bulbs to your lamps and other lighting. These fashion bulbs add old world charm reminiscent of antique bulbs from Thomas Edison's era, hence the name of the style. These days you'll find that a lot of lamps and ceiling lights in the industrial style come with Edison bulbs, but if you already have a fixture that utilizes standard light bulbs, fear not. It's easy to find Edison bulbs that can be used in place of your existing ones.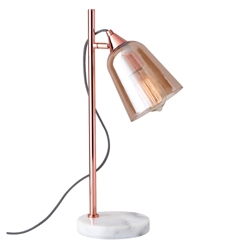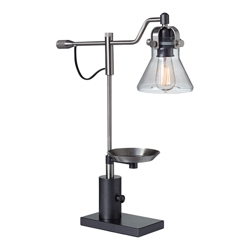 Mercury Glass
Mercury glass has become hugely popular over the last few years, and we're certainly noticing it sweeping offices across the country. Mercury glass has a silver metallic look similar to—what else? Mercury! This effect gives lamps and vases a vintage look that can really tie a room together.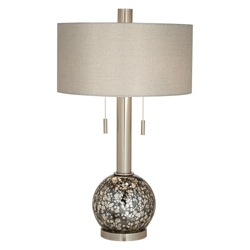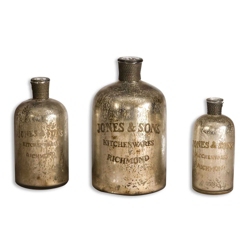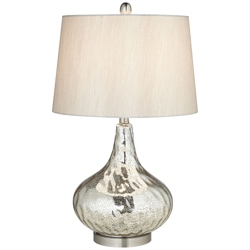 What décor trends have you noticed in the office this year? Share them in the comments below!