Setting up a pediatric facility is similar to setting up healthcare facility for adults, but there are several major differences that need to be considered in the process. Keep these tips in mind while you're shopping for furniture and accessories for your pediatric exam rooms and waiting areas. Patients and parents will be happy you did!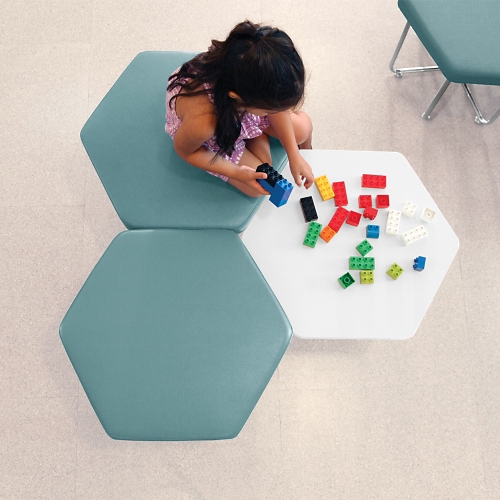 Safety First
Safety is the most important factor to consider when purchasing any furniture for a healthcare facility, especially when it's for pediatric use. Remember that children are much less predictable than adults, and special measures must be taken to support the safety of children of all ages your facility sees, whether that be infants, toddlers, young children or young adults. For example, exam tables and scales should include safety rails to prevent falling, and furniture edges should be rounded and pinch-proof to prevent injury. Consider utilizing soft seating in the waiting area to prevent injury and keep kids comfy while they wait.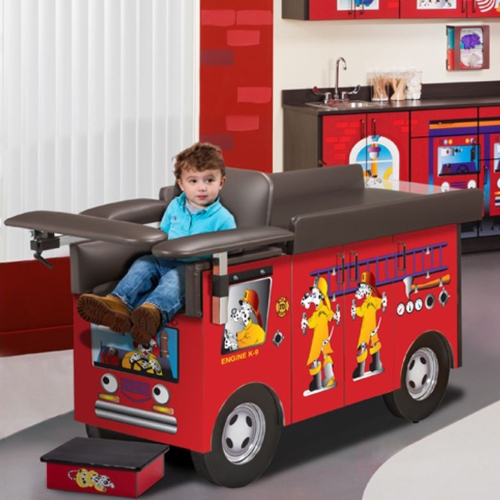 Well-Designed Exam Tables & Chairs
Specialty pediatric tables are designed small to comfortably accommodate children. In addition to their small size, pediatric exam tables can also come with special features such as integrated scales, rails and fun aesthetics. Pediatric exam furniture should be easy for children to get into and should also make it easy for caregivers to do their work. Don't forget your pediatric doctor stools!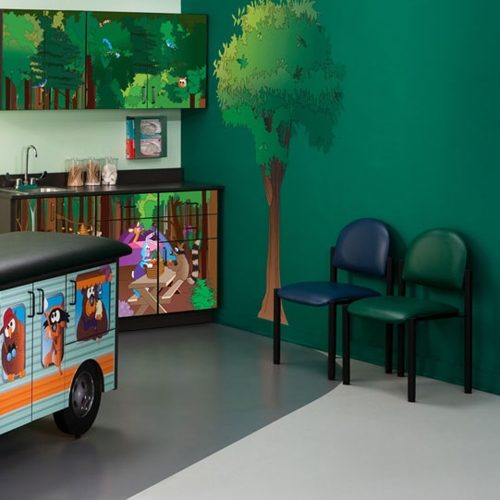 Fun and Light-Hearted Design
Speaking of fun aesthetics, pediatric healthcare furniture should include fun designs that will make children feel more at ease with being at the doctor's office. For most children, the doctor is not an enjoyable place to be. Fun wall decals, soft furniture and themed exam tables and phlebotomy chairs make it seem a little less scary and can vastly improve the experience for the patient, the parents and the caregivers. Phlebotomy chairs with fun designs make shots less scary, providing a positive distraction so that caregivers can do their jobs.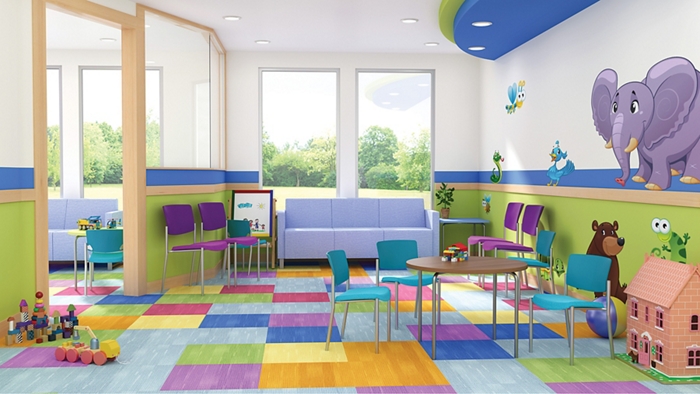 Waiting Rooms on another Scale
Like everything else in your pediatric facility, you should include kid-size waiting room furniture so that children can use it. You may want to include loveseats and sofas that will allow children and parents to sit in the same chair. No matter what seating you choose, just be sure to go with something that's easily cleaned such as vinyl upholstered seating in the sitting area and resin or hard plastic chairs in the play area. This furniture should also be durable to ensure it won't wear down and become unsafe for your patients and guests.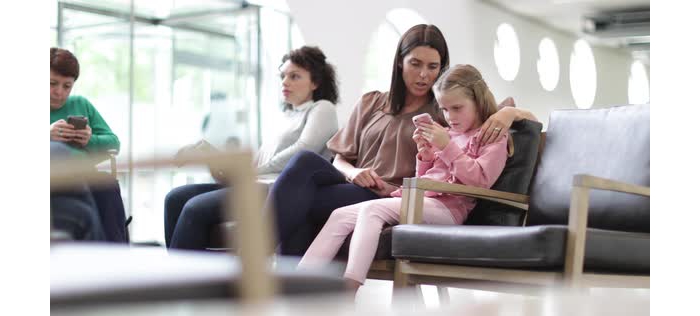 Parental Guidance
Not only do you need to accommodate the children who visit your pediatric facility, but you also need to consider the needs of their parents. Waiting areas and exam rooms should be comfortable and aesthetically pleasing, and parents should have a clear view of their children at all times, whether their child is in the play area of your waiting room or in the exam room.
Need help finding pediatric furniture that works? Call our furniture experts at (800) 558-1010 or shop our full selection of healthcare furniture.