No matter what type of business you work in, the design of the space can drastically affect the impression visitors, clients and employees get of your business. They say first impressions are everything, and the first place the people who enter your building will typically see is the waiting room. Do your business a favor and make that first impression matter by following these simple tips.
Make it Beautiful
Beautiful interior design will leave a positive impression on your guests and employees, and you don't need to spend an arm and a leg to create a space that will wow. Think of the overall style you want to achieve in your reception area first, then come up with ways you can create that look from front to back while sticking within your budget requirements. If you're going for traditional charm, you may want to splurge on a really impressive wood veneer reception desk, but you can save money on décor by choosing inexpensive but attractive rugs, faux plants and artwork. Whatever you do, just make the room look cohesive and have it reflect your brand. If you're a lawyer's office, for example, you'll probably want a more traditional look. If you're a startup tech company, you may want to go with something more modern.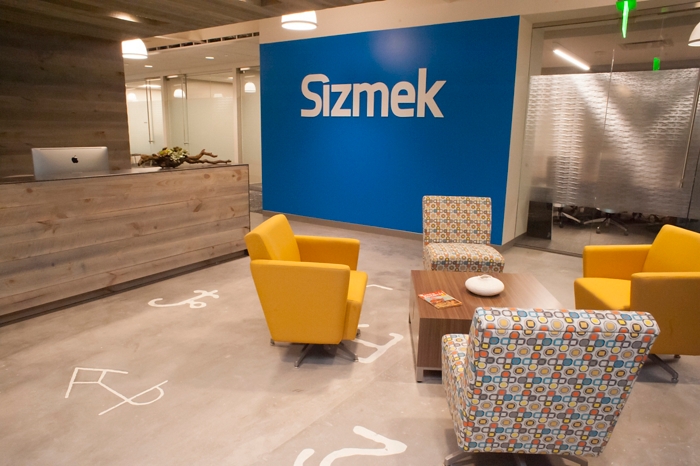 Make it Comfortable
Of course, beauty is in the eye of the beholder, and many value comfort over the way a room looks. From providing well-padded guest chairs to offering visitors water or coffee when they arrive, you'll want to ensure that the people in your waiting room feel welcomed, especially if you have the type of business where people will be sitting in the waiting room for long periods of time. Comfort should also come in the form of flow in your waiting area. For example, make sure your guests know exactly where to go as soon as they enter the space. Your reception desk should be a statement piece at the front of the room, and doors and entryways should be obvious so that first time visitors don't need to guess at where to go. This can be achieved with proper furniture arrangement or with simple signage.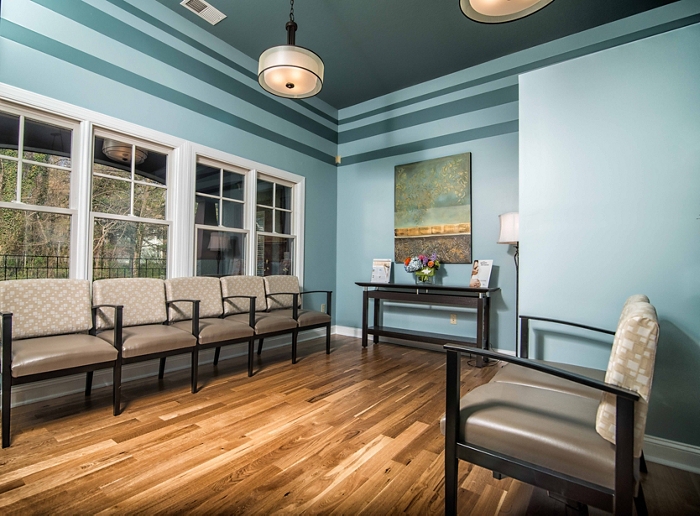 Make it Memorable
A good first impression is a lasting one. Although you can make your reception area memorable by designing it to be beautiful and comfortable, you should go the extra mile by making it well-branded and unique to your business. You can accomplish this feat by incorporating a large accent wall in your company's branded color or by using a signature furniture style like mid-century modern through the space. Whatever unique feature you choose, a cohesive, on-brand look will make the room more memorable, and every business can benefit from being remembered.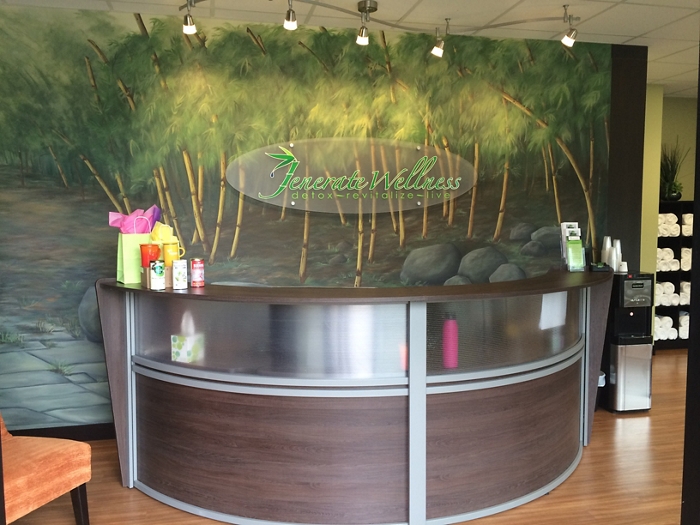 Have your own ideas for making a positive and lasting impression in your waiting room? Share your thoughts in the comments below!