If you're in the market to furnish a medical waiting room, patient room or behavioral health facility, Stance Healthcare is your ticket to expertly crafted healthcare furniture in beautiful residential designs. Stance was founded as a healthcare furniture manufacturer, and it remains as such today, combining style and substance in a way that few other healthcare manufacturers have managed to do. Read on to learn why we at NBF consider Stance Healthcare to be one of our most unique brands.
BIFMA Level Certification
All of Stance Healthcare's seating products have been Level certified to conform to the BIFMA e3 standard for furniture sustainability. What does this mean for you and your facility? Not only does Level certification indicate a high level of indoor air quality for medical patients, guests and care givers, but it also encompasses a broader range of sustainability aspects that include corporate and social responsibility, community outreach, health and safety, energy usage, raw material selection and overall environmental stewardship.
Learn more about Stance's Level certification here.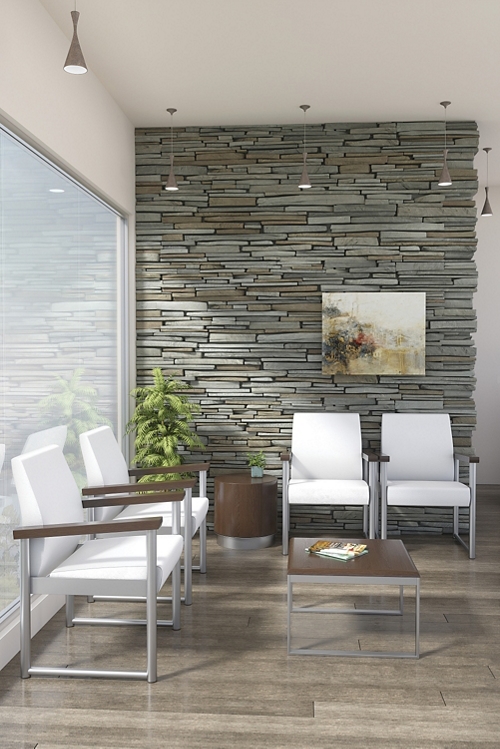 Dedication to Cleanliness and Safety
Not only are Stance Healthcare's seating products Level certified, but the company has gone the extra mile to ensure that all of its products are healthy and safe for the individuals who are exposed to them. For example, did you know that flame retardants and antimicrobials commonly used on healthcare seating upholstery can actually be quite harmful to people after extended periods of exposure? These types of chemical coatings produce off-gasses that can cause results as extreme as cancer and birth defects over time, making them particularly harmful to healthcare providers and patients who visit healthcare facilities on a regular basis. Many hospitals are vowing to eliminate the purchasing of healthcare furniture with flame retardants, formaldehyde, polyvinyl chloride (PVC) and antimicrobials in them, and Stance strives to provide furniture that is safer and emits substantially fewer chemicals.
Stance Healthcare upholsters its seating in polyurethane (PU) rather than PVC-based faux leather to provide a more environmentally friendly option for medical facilities that contain a significantly lower level of volatile organic compounds (VOCs). PU is Phthalate free, Bisphenol A free, lead and heavy metal free, energy efficient and water efficient. Plus, 99% of all water and raw material used in the production of these furnishings is reclaimed and recycled. If that's not putting health and safety at the forefront of every design, we don't know what is!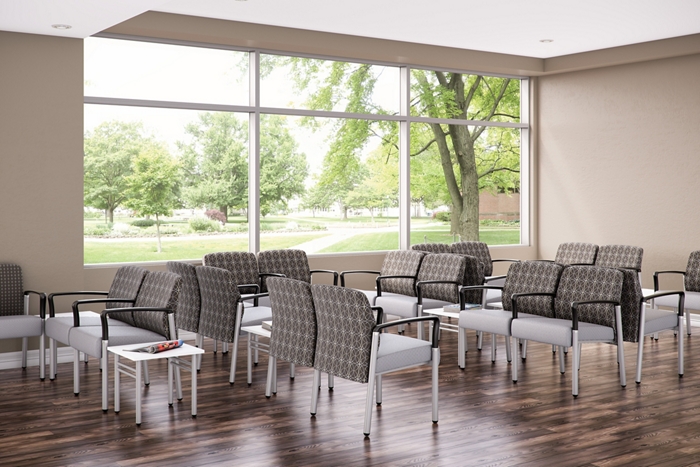 Simply Stylish
Everything that Stance Healthcare makes is manufactured in Canada and designed to create a residential look in a medical environment. From the sleek Vista II and Oasis collections for waiting rooms to the chic Cassia and Onward collections for behavioral health, good, better and best options are always available so that customers will have plenty to choose from. Stance Healthcare's vast selection of luxurious furnishings will allow you to create a place of healing that will help your patients feel a little more at ease, all while keeping the space clean and safe.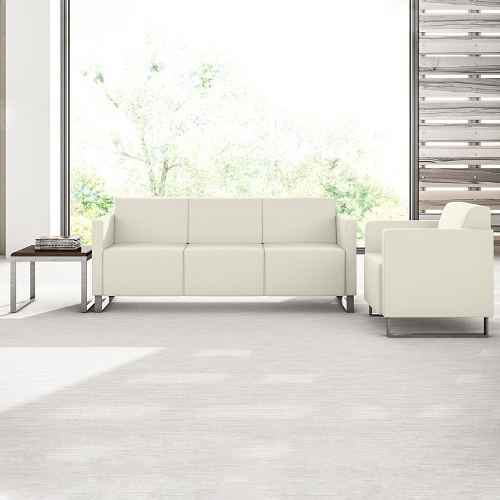 Looking for healthcare furniture that works? Call our furniture experts today at (800) 558-1010 or peruse our full selection of Stance Healthcare furniture here.