If you're outfitting a behavioral health facility with new furniture, you've got a lot of factors to take into consideration, and they're all important. The challenge of furnishing this type of healthcare facility is that you'll need to somehow accommodate individuals with vastly different needs from one another due to the great range in mental illnesses that behavioral health facilities treat. Here's what you absolutely must consider before selecting your new furniture.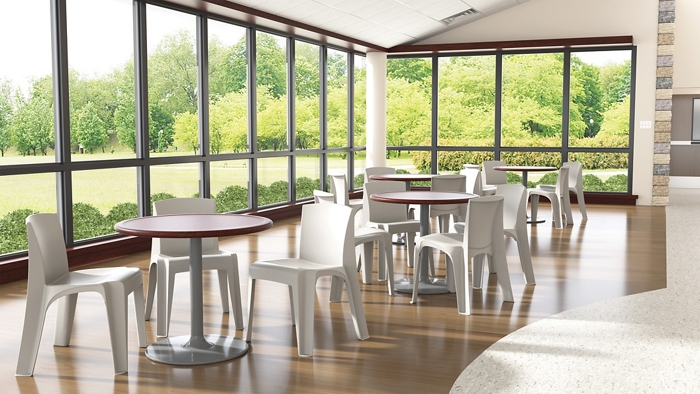 Ensure Safety. The number one most important consideration when it comes to selecting behavioral health furniture is patient and caregiver safety. Avoid providing any opportunity for patients to harm caregivers, other patients or themselves. This applies to every facet of your facility. For example, fasteners should be tamper-resistant, and there should be no exposed staples or other catch points on any furniture items. Eliminate the possibility for stashed contraband by providing no concealment points in chairs or other furniture. There should also be no ligature points made available to any patient, which means that chairs should be armless or have closed arm panels, and cabinets and doors should be fitted with breakaway hooks and hinges. When it comes to freestanding chairs, sled base models are often preferred as they are harder to weaponize. Ensure that you equip your facility with absolutely no furniture that has removable parts, and outfit patient rooms with open shelving rather than cabinets with drawers and doors. Windows should be outfitted with unbreakable glass.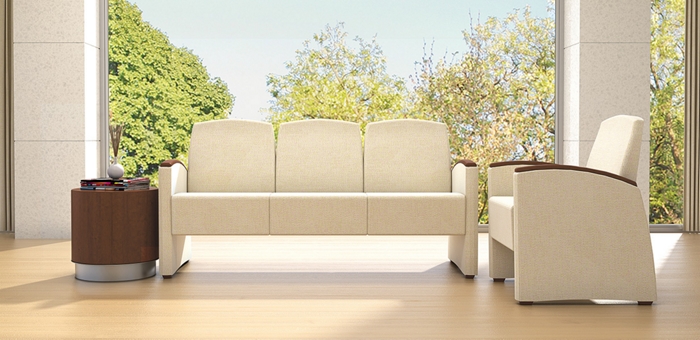 Promote Emotional Healing. The second most important factor to consider is that you'll want to create an atmosphere wherein patients feel a sense of control. Remember, the goal is to make patients feel like they are working toward recovery, and they will never get that sense without first having a sense of freedom. Try to achieve the look of a traditional healthcare facility rather than a correctional institution by incorporating peaceful nature scenes on the walls and soft, inviting colors in your furniture. Residents should be able to move furniture, but they should not be able to pick furniture up. Due to this, behavioral health furniture is usually weighed down significantly, and it may be bolted to the floor in areas such as a cool down room where the chances of a lash out are particularly high. Every room in your facility should feel warm and inviting, and patients should have access to natural light in individual rooms and common areas.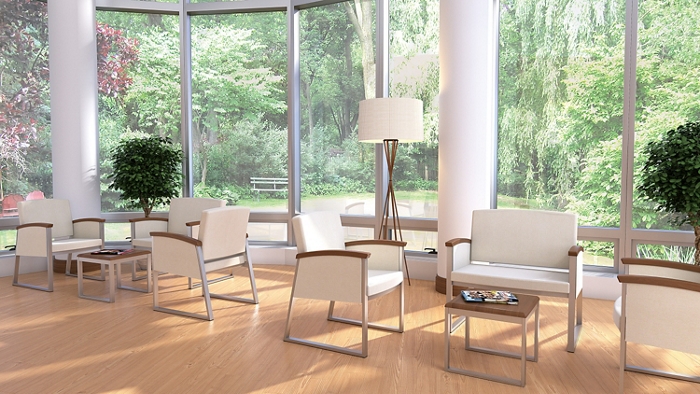 Provide Personal Space. Residents in a behavioral health facility need more personal space than individuals in the average healthcare facility. Chairs in any seating area should be able to be moved apart, meaning that ganged seating is okay, but it's recommended to use tables as spacers to that nobody feels crowded. Space should also be built in between all seating areas and tables so that residents have the choice to sit alone if they so choose.
Need help outfitting your behavioral health facility with furniture that works? Call our people who care at (800) 558-1010 or shop our full selection of healthcare furniture here.