Buying new activity tables for your classroom? Activity tables come in a wide variety of shapes which all exist for a specific purpose. Learn more about which shape will best suit your classroom activities below.
Rectangular activity tables are the standard due to their versatility. Use these tables by themselves or in a more modular configuration to suit independent work or group projects.
Square activity tables, like their rectangular counterparts, are modular and easy to move about the classroom in a variety of configurations, making them a popular choice.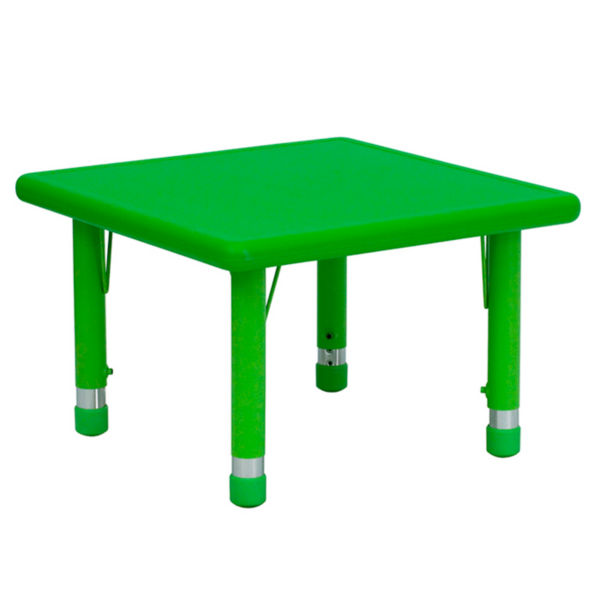 Round activity tables make activities easier by putting every student at an equal distance from one another. This way, supplies in the middle of the table are within reach of everyone, and group discussions are easier to hold.
Kidney- and U-shaped tables are ideal for group discussions with the teacher. In this configuration, the teacher sits in the U-shaped inside of the table while students line the outer portions. This setup makes it easy for the instructor to help multiple students all together at once.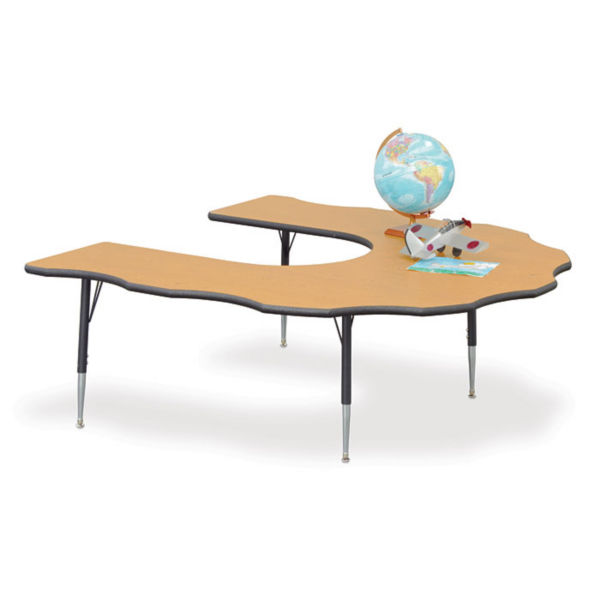 Trapezoidal activity tables are ideal for medium-sized group work and are modular when more space is needed for larger group activities.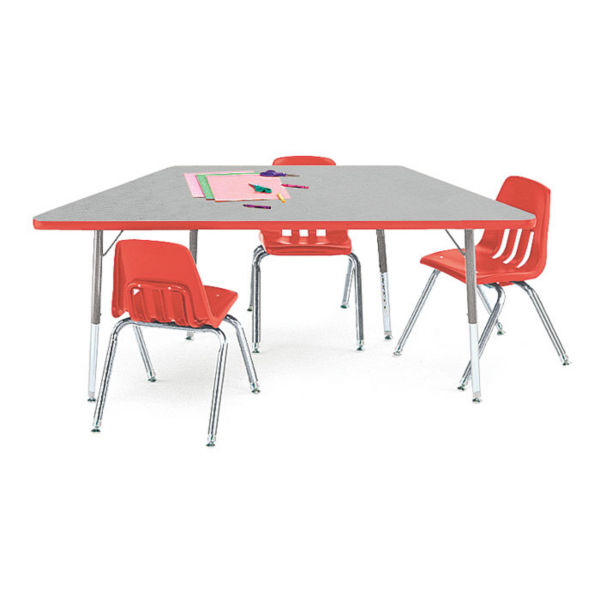 Fun shaped activity tables range from crosses to flowers and everything in between. Whether you need a shape for a certain type of activity or you just want a fun look for your classroom, there's plenty of fun to choose from.