NeoCon, one of the largest furniture tradeshows in the country, was held this week over the course of three days, June 9-11, 2014, at Chicago's very own Merchandise Mart. NeoCon is the premier place for high-end and mid-grade furniture manufacturers to show off their stuff and introduce new collections for the year. This year, NBF was able to get a first-hand look at the latest and greatest trends in the office furniture industry. Take a look at a few of the most popular trends we saw: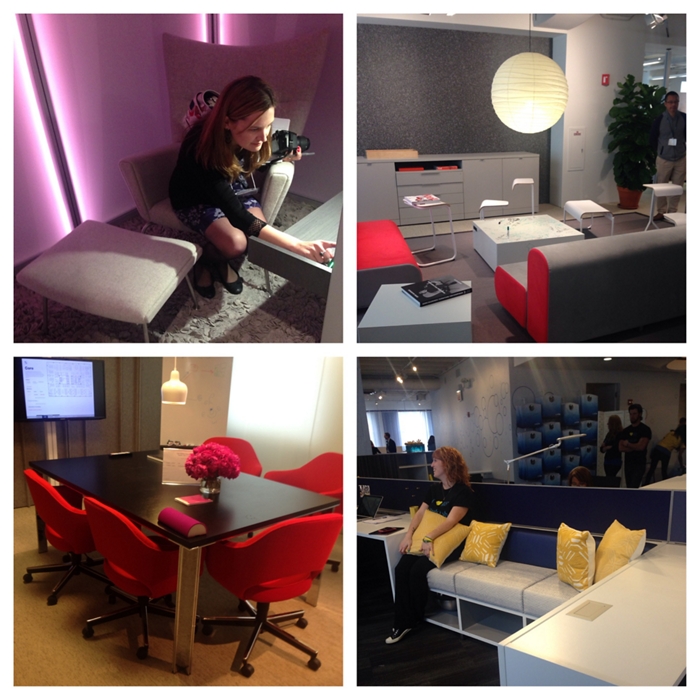 Pops of Bright Color
If there's anything that stood out at NeoCon this year it was the dazzling bursts of color we saw in nearly every room. Many spaces featured mostly neutral or wood tones with lots of colorful details. From conference rooms to executive offices, it seems that every workspace can benefit from a pop of color here and there.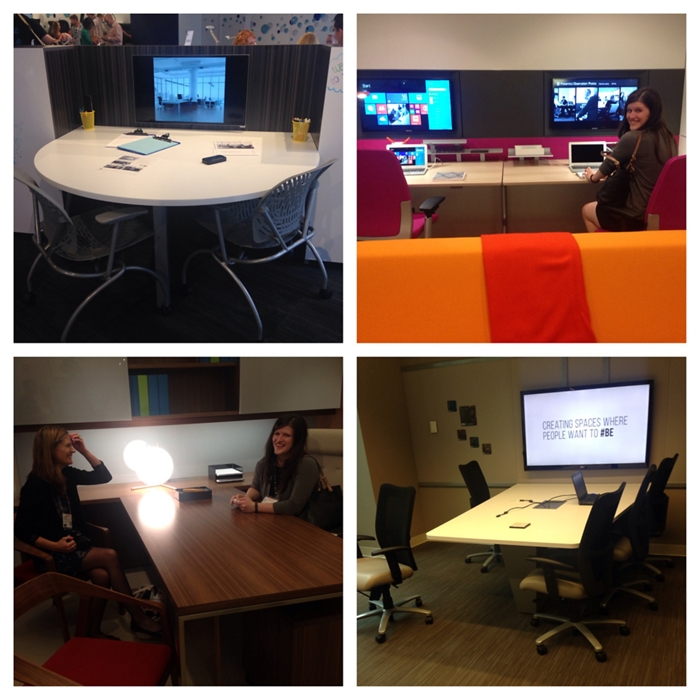 Collaborative Solutions
From modular office suites to video conferencing peninsula tables, the focus on collaboration this year shone through in some of the most innovative products at NeoCon. Quite a few brands, such as National, AIS and Herman Miller, included meeting rooms featuring a conference table that jutted out from the wall to include a wall-mounted TV screen which could be used to include remote meeting members in on the conversation. We also saw a number of open plan offices and dual-person workstations which help to facilitate a more collaborative atmosphere.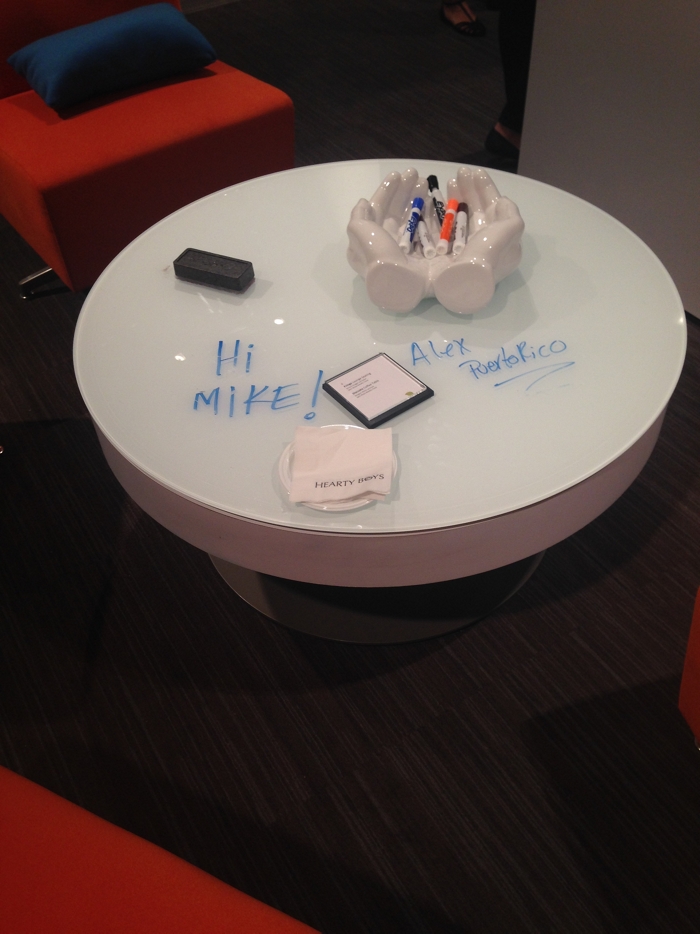 Whiteboard Surfaces
Whiteboards were all the rage at NeoCon this year, and not just the kind you hang up on your conference room wall. Between the table tops, desk tops and entire office walls, we saw whiteboard surfaces just about everywhere you could want a whiteboard surface. Having the porcelain surface close by to write on at a moment's notice helps foster creativity and a more collaborative work environment.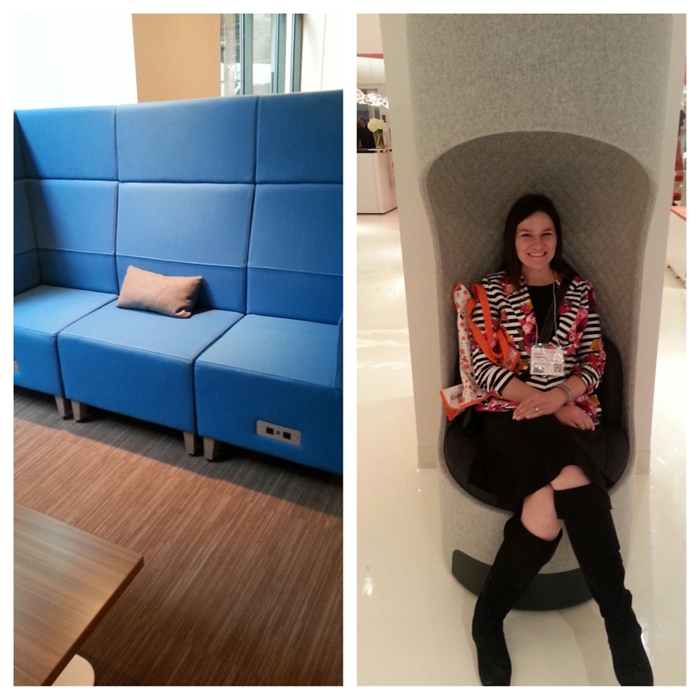 Quiet Spaces
While collaborative spaces have been very popular in recent years, many manufacturers are now also recognizing the importance of providing employees with a designated quiet space to take refuge from the often hectic office life. These chairs are designed so that when the user sits back in the seat the side paneling cancels out the sounds around them, allowing the user to stay more focused on the task at hand.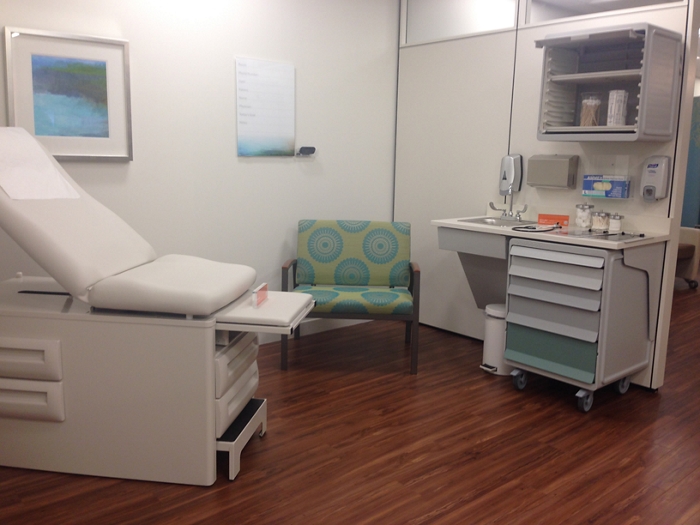 Healthcare Solutions
Healthcare is no new venue, but this year's NeoCon seemed to focus on healthcare solutions that can really make a patient feel at home. Healthcare trends tended to stray away from the cold, clinical look typically associated with doctor's offices and instead move more toward a warm, inviting look.
Take a look at the video of our action-packed trip to Neocon!