You've probably heard by now that the sedentary office lifestyle is leading to a rise in heart disease and other health issues. Studies have shown that moving throughout the work day is the best way to combat the negative side effects of being chained to your desk. That's why the furniture experts behind our exclusive NBF Signature Series line have helped develop standing and adjustable height solutions to suit every workspace. These are just some of our most popular collections and personal favorites!
The brand new NBF Signature Series Boost monitor platforms can take any desk to new heights. Designed to be placed on top of any existing work surface, these units bring a standing element to your workstation so that you won't need to replace the whole desk.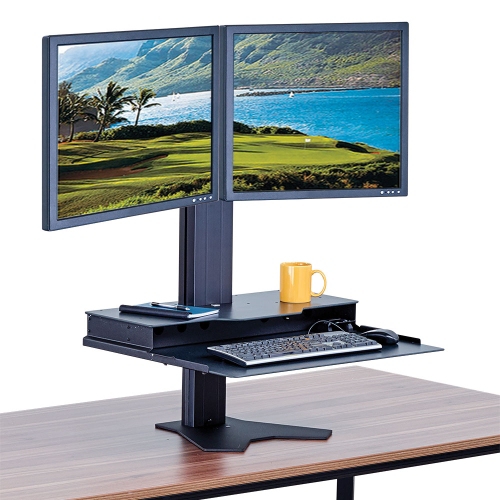 At Work is the most popular collection we have at NBF.com, so of course we had to add some standing height options to the line! At Work includes four standing height desk options, including three different sizes of standing desk in warm ash and espresso and a sit-to-stand option. All standing desks in this grouping match the At Work's streamlined design and modern aesthetic, making them great additions to the contemporary office.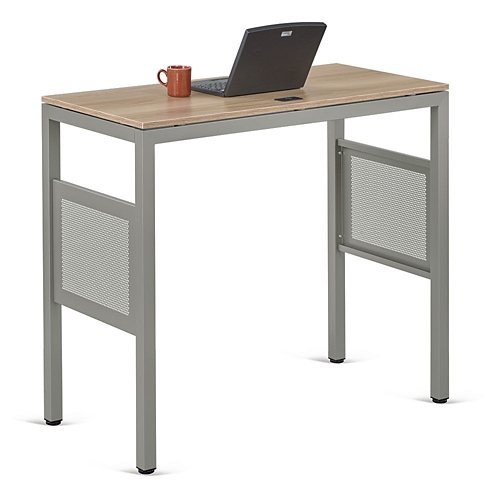 Another of our long-time best-sellers, the Statesman collection is more traditional in style, making it ideal for offices that are going for a rich look. Standing desks in this selection come in two different sizes—48" wide and 60" wide. Best of all, these stand-up desks match the standard desks in the Statesman collection, allowing you to achieve a coordinated look with ease.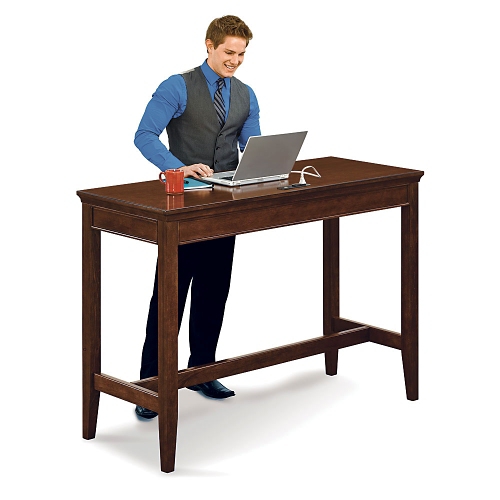 The Tabella collection includes standing height islands and adjustable height desks that are simply stated and can work well in nearly any office. The standing height islands come with built-in power for charging devices, making collaborative meetings as easy as can be. The adjustable height desks in this grouping adjust up and down with the push of a button, which makes alternating between sitting and standing while you work a total breeze.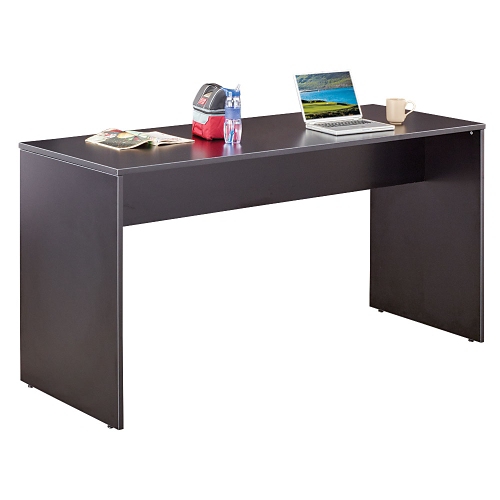 The Foundation collection is made up mostly of metal filing and storage units, but it also includes a standing height island that's perfect for use between workstations. The standing height island is essentially storage and filing units with a work surface on top, which makes it great a great touchdown point for co-workers to gather and casually share ideas.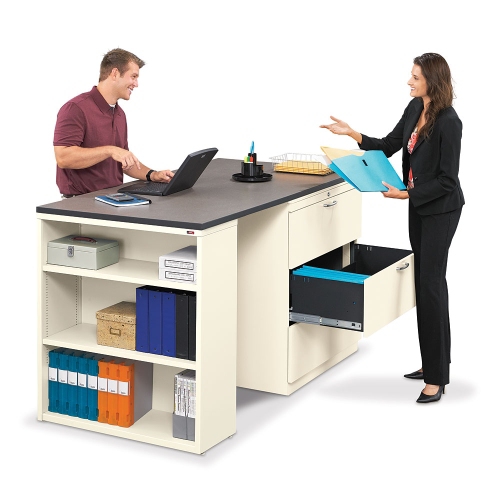 Eleve is another brand new NBF Signature Series collection, and this line of teleconferencing tables brings something fresh and new to our assortment. The tapered tables are narrow on one end and wide on the other, which makes them ideal for use in video conferencing, as a monitor can be placed at the wide end of the unit. To take it a step further, these particular media tables are adjustable in height, so meeting members can choose whether they'd like to sit or stand while they gather.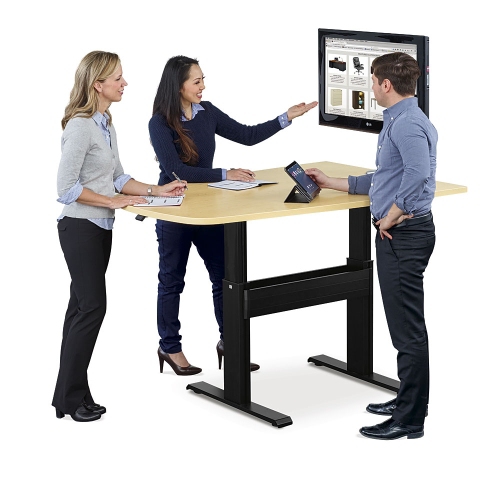 Of course, the NBF Signature Series line wouldn't be complete without some standard rectangular adjustable height conference tables. The Meridian collection includes several sizes of table, all of which come with an electric adjustable height mechanism to support your standing meetings.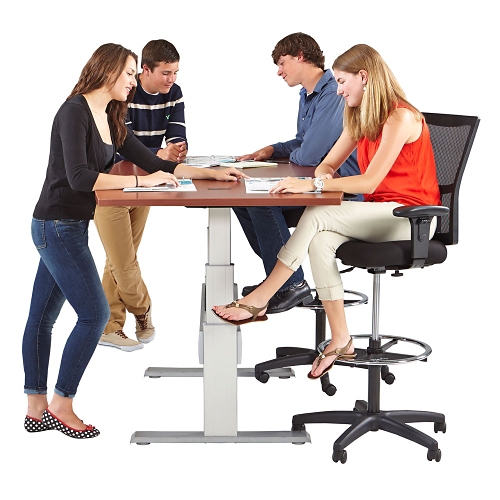 Need help finding standing height furniture that works? Call our furniture experts at (800) 558-1010 or shop our full selection of standing height and adjustable height desks and tables.