For years the National Business Furniture headquarters called downtown Milwaukee its home. It was a great area—beautiful river views, within walking distance to awesome restaurants and in a great community full of people who care. But the NBF office itself? We have one word to describe it—beige. So beige. NBF had been occupying the Water Street office for decades, and it was evident that the beige cubicles and harsh yellowish lighting hadn't been updated in that time. When it came time for us to move to a new office, we took it as an opportunity to escape the sea of beige. Here's how we did it.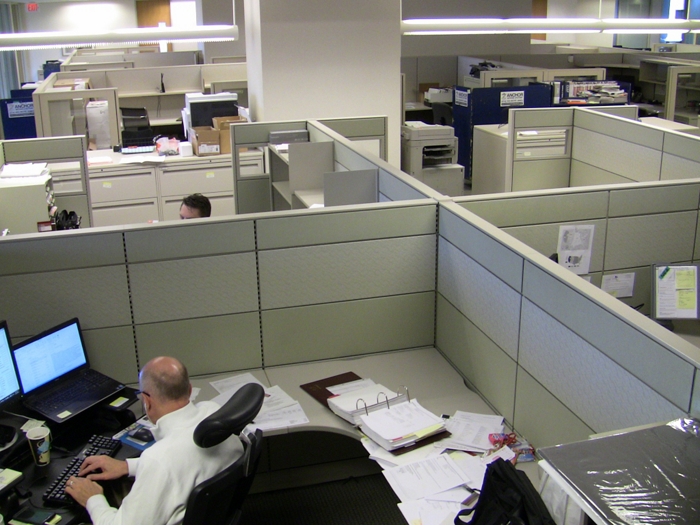 Tons of Natural Light
The first step in implementing our desire for a better atmosphere was to select an office building that would let in tons of natural light not just for a few employees, but for all employees. We're happy to say that we found that in our new 70th street office. The building is loaded with floor-to-ceiling windows that let in tons of sunlight during the daytime and provide calm, relaxing ambiance during rainstorms. The windows are visible to nearly everyone in the office, not just those in the big corner offices. That way, nobody is stuck looking at beige, gray or white all day long.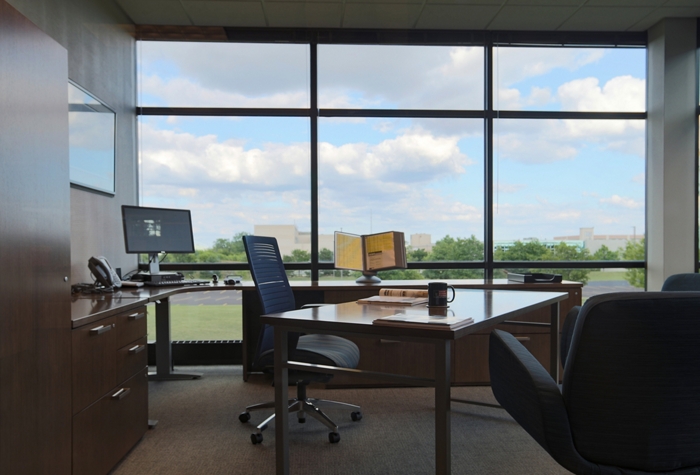 Greenery
An added benefit of the large windows in our new office is that they allow employees to see all of the beautiful greenery just outside our backdoor. The 70th street office is surrounded by trees, bushes and flowers, which are proven mood boosters and ideal for use in an office. If your office doesn't have access to this much greenery, encourage employees to keep one or two real or faux plants at their desks. That's right, even the fake ones can help improve the feel of a space!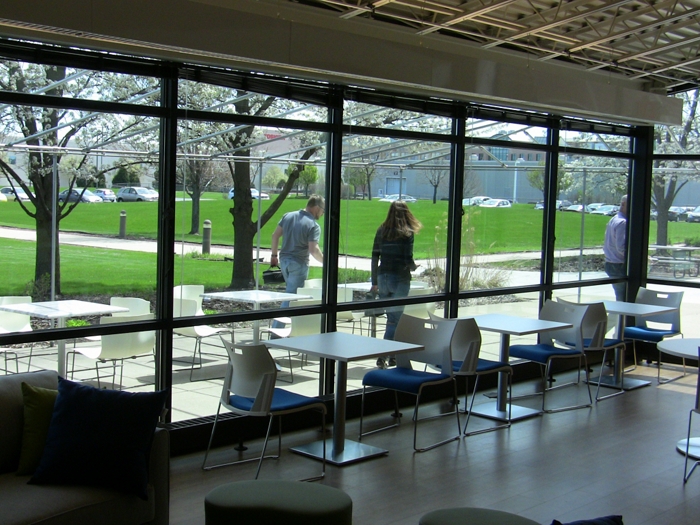 Eco-Friendly Artificial Lighting
Natural lighting is great, but it can't be relied on completely. When it came to the artificial lighting in our new building, we wanted to go with something less harsh and better for the environment. Inside, you'll still see the same fluorescent lighting we used at the Water Street office, but it reflects against white and gray furniture rather than beige, giving off a clearer, whiter hue rather than the dingy yellow we were all used to. Outside in our parking lot, we replaced old light fixtures with new energy efficient LED lighting that doubles the candle power of the bulbs we replaced. This update has increased luminosity in our large parking lot and improved safety around the premises. On top of that, we expect the new lighting to provide a six-year payback on electrical savings and reduce our carbon emissions by 66-80%.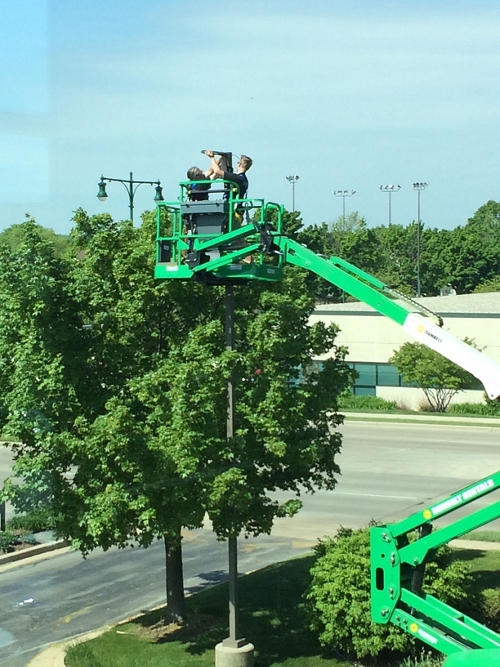 Bolder, Brighter Colors
When it came to deciding what colors to use in our new office, we certainly knew we were not going to go with beige! In an effort to make our new space look as open and airy as possible, we went with white and varying shades of light gray throughout the entire office. Now, gray and white may provide a wide, open look, but it doesn't do much to help with creativity or productivity. That's why we painted large accent walls throughout the building a deep shade of true blue, which is a color known for inspiring calm creativity. We also incorporated blue in some of the paneling throughout the office, on the tops of mobile pedestals and in small décor pieces throughout.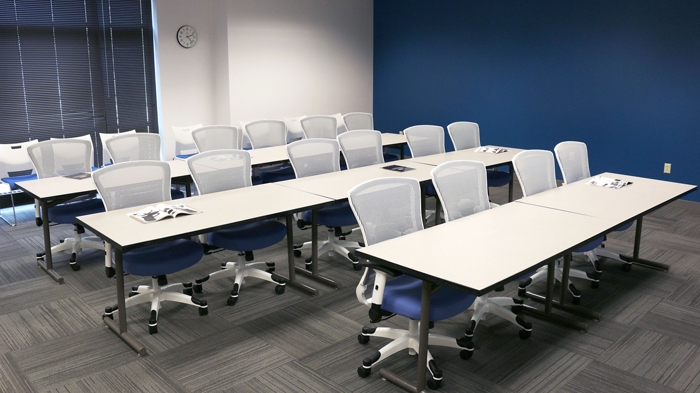 Overall, we feel that we successfully escaped the sea of beige that we were plagued by at our old Milwaukee office. The combination of natural lighting, greenery, the right type of artificial lighting and bright and bold interior colors has really brought our new space to life.
Need help finding lighting that works? Shop our full selection of lamps and lighting here, and check out our free swatch sample program to bring some color into your workspace!