As the healthcare industry continues to become more competitive, the importance of quality design in patient areas has never been more important. Patients have increased choice on where to receive care, including many non-traditional providers. Thus, providing a space that supports great outcomes is critical.
There are three primary stakeholders in the care experience – patients, the support network (family and friends) and caregivers. Good design ensures that each participant's needs are supported, leading to the best possible results.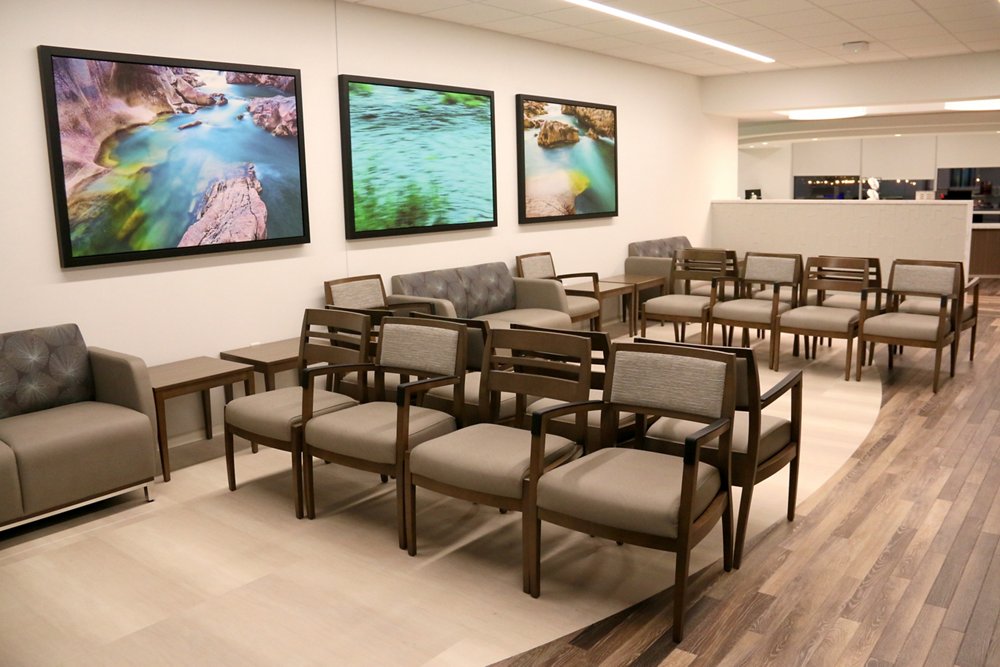 Patients
The patient should be at the heart of design decisions in both inpatient and outpatient spaces. Offer positive distractions, like views to nature or soothing artwork to reduce stress and anxiety. Some patients will prefer privacy and quiet, while others might wish for socialization opportunities. Offering a variety of waiting space seating can provide both. Giving patients some control over the environment is very important, so make sure that adjustable furniture like recliners can be safely operated without assistance. Patients also appreciate amenities like coffee/refreshment areas, charging ports or furniture that incorporates technology.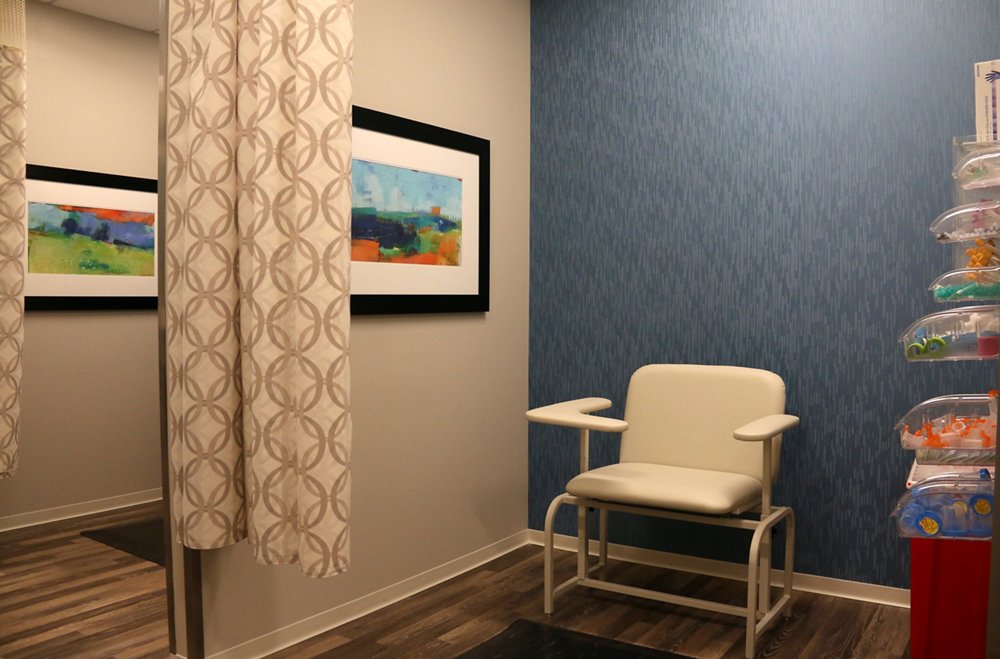 Patient Support Networks
The patient support network has become increasingly important in achieving a good outcome because family and friends can advocate for their loved one, ask questions and make sure that caregiver instructions are followed. To support this group, make sure that care spaces offer opportunities for collaboration, including screen sharing. For longer stays consider offering places for family members to rest, share a meal or get some work done.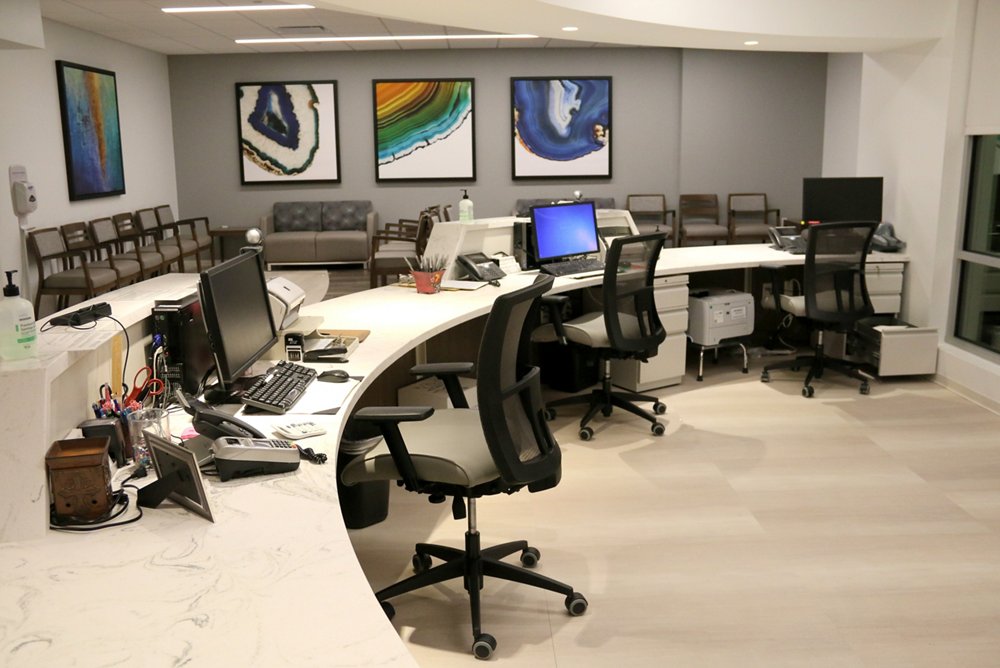 Caregivers
Caregivers have a stressful role that often involves long hours and a high risk for on-the-job injury. Help save steps and time by keeping critical supplies in each patient care area. Reduce the risk of injury to both staff and patients with adjustable exam tables, patient lift systems and powered lift seating. Help keep caregivers energized on the job by offering adjustable furniture, quality ergonomic seating and inviting break areas.
Unsure where to start with your patient-centric interior project? Let us help! NBF has free design services, local furniture specialists in many areas and free fabric and finish samples. Give us a call at 800-558-1010 for expert advice.