We've said before and we'll say it again—first impressions are everything. Because the first impression of your business most guests and clients get is that of your waiting room, it's important to design the space in a way that will make everyone feel welcomed. Here are just a few tips you can take to make the people in your lobby feel at home.
Set the temperature to a comfortable level
You don't want the people in your lobby to be freezing, but you don't want it to get too stuffy either. Although it will be impossible to please everyone, we recommend keeping your waiting room temperature controlled at around 70 degrees. This will keep most visitors comfortable while they wait.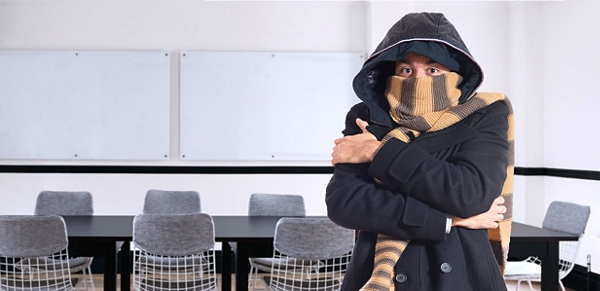 Accommodate active waiting
Sitting in a reception area waiting for an appointment is just plain boring. Make sure that you accommodate active waiting so that your guests can enjoy every moment of their visit at your company. What do we mean by active waiting? Simply put, give your guests something to do while they wait so that they aren't stuck staring at a wall the whole time. This can be as simple as providing free wifi in your reception area so that guests can use their phones and laptops freely while they wait. Be sure to keep reading materials on nearby coffee tables as well. Most importantly, think of the average demographics of the people visiting your office and what they would enjoy doing during their wait. You may even want to incorporate a child play area if you're a healthcare facility or an office that commonly hosts children.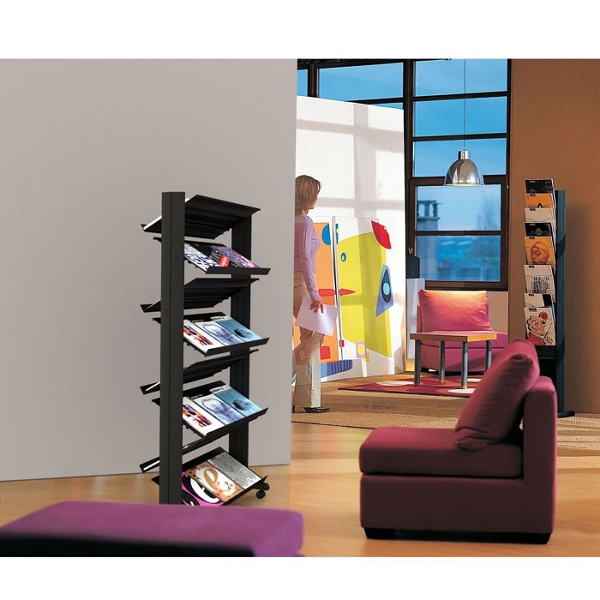 Pamper every visitor
Whether it's a client, a partner or the new intern, treat every visitor in your waiting room as a valued customer by going above and beyond to make them feel welcomed. Pampering your guests can be as simple as offering coffee, tea or water. You'll certainly want to pamper your guests when it comes to the furniture in your waiting room. Chairs should be plush and padded while the reception desk and décor should be beautiful and inspiring. Your guests should feel as if they're in a five-star hotel, whether your waiting room is in a corporate office or a small business.
Allow visitors to take control
The key to making your guests feel welcomed into your office is to avoid those uncomfortable situations. Visitors in your waiting room should have a wide range of seating options available to them so that they aren't forced to sit next to anyone they may not want to be by. Take care to offer different types of seating as well, including chairs with arms, chairs without arms and bariatric seating options.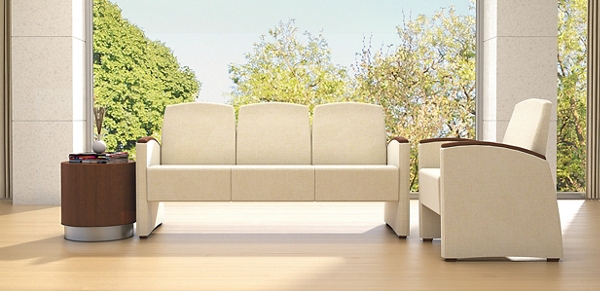 Design the room to reflect your brand
Your guests should know where they are the moment they step foot into your waiting room. From the colors you use to adorn the room to the arrangement of your furniture, create a look in your reception area that you want to reflect your business. Whether that's calm and serene or bold and exciting will depend on your business's chosen branding.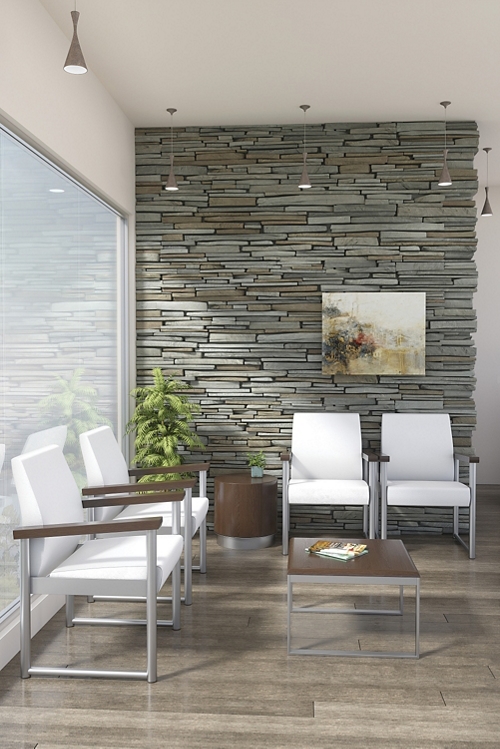 What makes you feel at home in an office waiting room?