Our exclusive NBF Signature Series Tabella collection brings together a variety of desks and tables suitable for any office or conference space. Whether you're looking for a conference table to fit your new conference room, an adjustable height desk for your health-conscious office or simply a collaborative standing height table in your open plan space, the Tabella collection is on-hand to make your decision a little easier.
Variety. With conference tables ranging from 6 ft to 24 ft long, there is a size to suit every size space from compact meeting rooms to spacious executive boardrooms. We offer both traditional rectangular tops and racetrack tops for those who prefer a rounder look and want to maximize the use of their table space.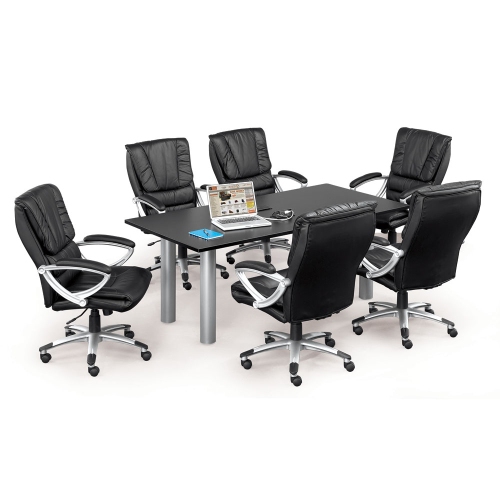 Connectivity. Keeping in touch with the digital age and the need for ever-changing meeting environments, some tables are available with pop-up outlets and USB ports so that charging your laptop, cell phone or other mobile device doesn't require 10 minutes of crawling around the wall looking for a suitable outlet. Not to mention it greatly reduces the trip hazard from all those charging cables!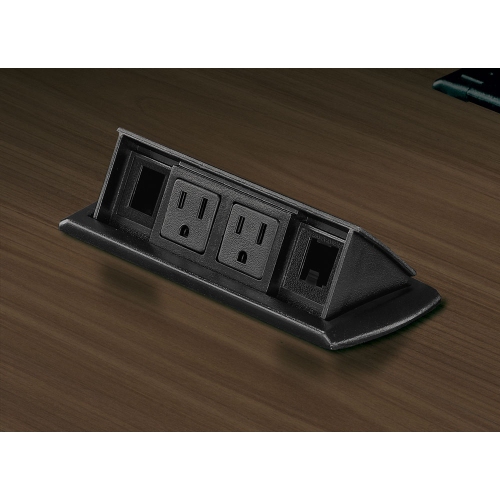 Quality. So far, our customers have been impressed with the quality and design of this collection. One customer even went so far as to say in his online product review of the 6 ft table, "Conference table is perfect. The outlets are so convenient and the table gives our office a very sleek finish. Perfect table for corporate or private environments." That's what we like to hear!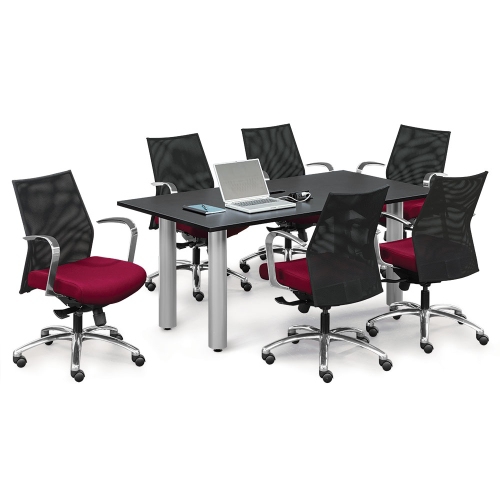 Adjustability. Our adjustable height table desks are a recent addition to the Tabella collection and a welcome one at that. Available in 48"W, 60"W and 72"W sizes, the electric height adjustment allows users to easily alternate between sitting and standing throughout the day. The health benefits of switching up your working style in this fashion have been the source of much study over the few years, and everyone seems to agree that too much sitting contributes to a sedentary lifestyle that promotes negative health conditions. By changing up the way you work, you're keeping things fresh for your body and encouraging better circulation, breathing patterns and even a bit more movement. Working with Tabella's adjustable height table desks is a great way to make that change, and each size is also available with a privacy screen so that even while standing, users won't feel like prying eyes are watching their every move.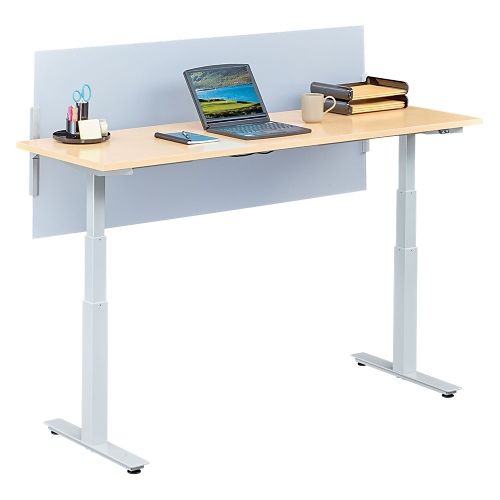 Collaborative. Last, yet certainly not least, the Tabella standing height island is the baby of the family, and a much-anticipated one. Our newest Signature Series addition to this collection, it's a fantastically versatile choice for almost any office area – it works well in breakrooms as a spot to prepare lunch or eat a snack, and it's perfect for open plan offices as it can be used as a collaborative station for quick meetings or a workstation for an employee to hash out a difficult assignment. The daring individual could also use it as a revolutionary standing height conference table, either with stools or without, to promote an active and energetic meeting space.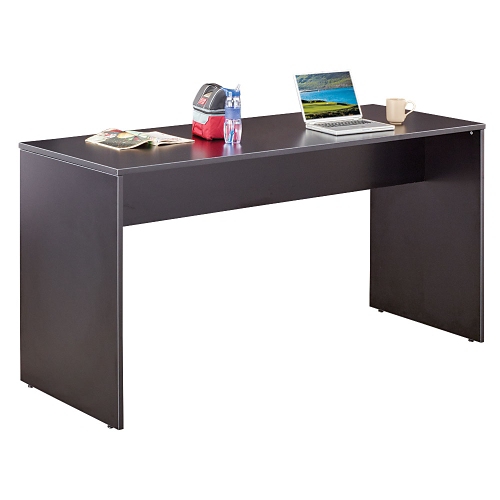 Whatever the need, whatever the location, our exclusive NBF Signature Series Tabella collection can provide a table or work surface to suit your floor plan. From conference rooms to breakrooms, closed office to an open floor plan, allow us to show you the versatility and quality design of NBF's Tabella line.