From the school office to the teacher's lounge and everywhere in between, you'll find tables in every single room in your school. So what type of table goes where and what's the best option for your school? Read on to learn more.
Folding tables are tables that can be folded up for easy storage and transportation. Because of this foldable feature and the fact that most folding tables are lightweight, this type of table is commonly used for temporary use for events and school common areas.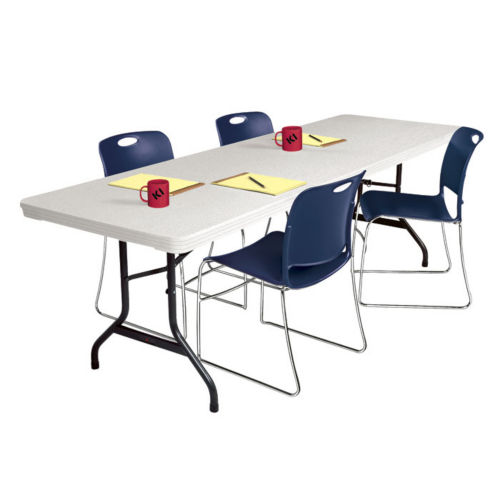 Utility tables are used in a similar fashion as folding tables, but they are not as easily foldable. This type of furniture is usually used for displaying information or housing student projects, depending on where it's being used. These versatile tables can be used just about anywhere extra space is needed.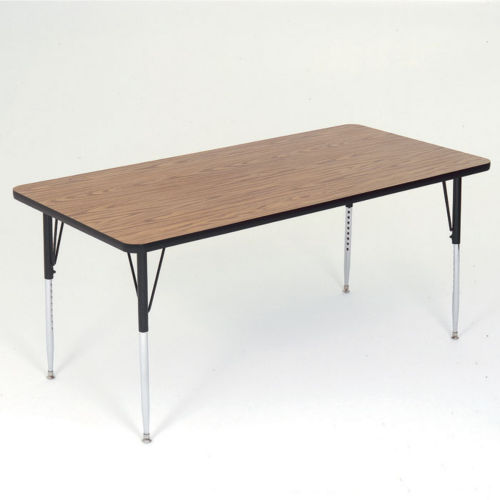 Activity tables come in a wide assortment of sizes and shapes to accommodate classroom activities, especially group activities among students. This type of furniture is almost always adjustable to accommodate students in every grade level.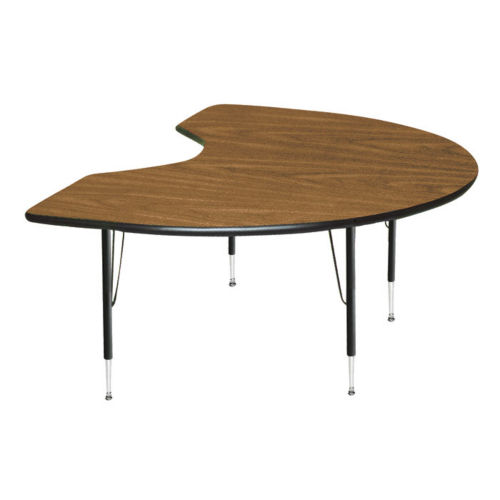 Cafeteria tables are lunchroom tables that often include built-in seating. Many cafeteria tables are mobile, and some are even foldable to make moving the large pieces of furniture easy.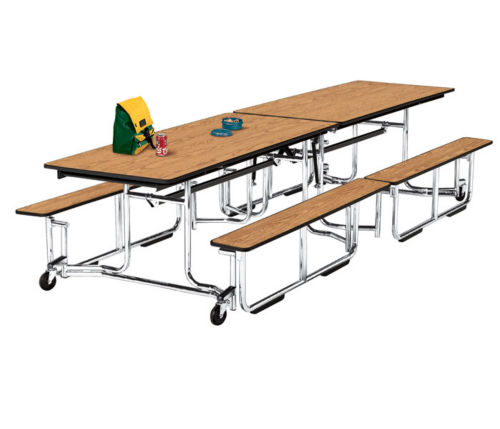 Breakroom tables are smaller than cafeteria tables and do not usually include built-in seating. This type of table can be incorporated into a school lunchroom and is also ideal for use in a teacher's lounge.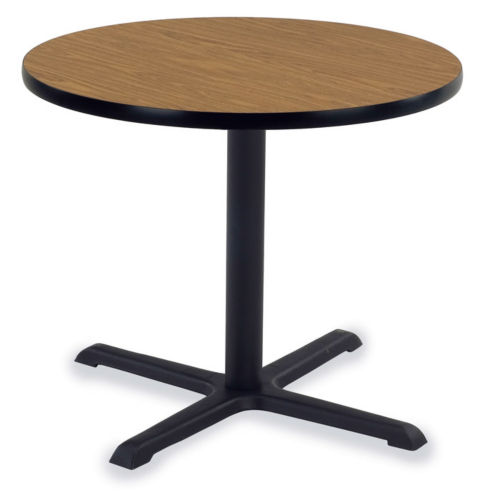 Computer tables are designed to seat students side-by-side in a computer lab. This type of table is usually large enough to accommodate two students and may or may not be mobile.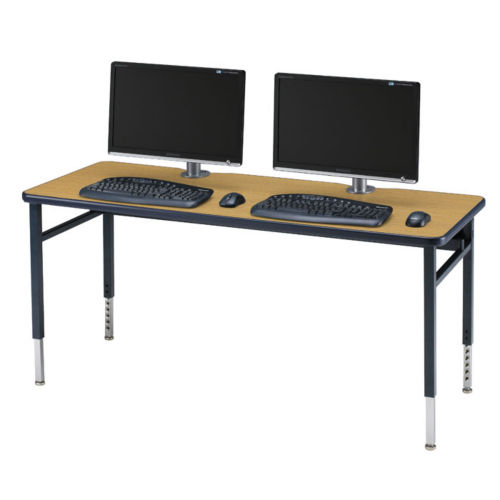 Adjustable height tables are, as the name suggests, tables that can be adjusted in height via a manual or electric height adjustment mechanism.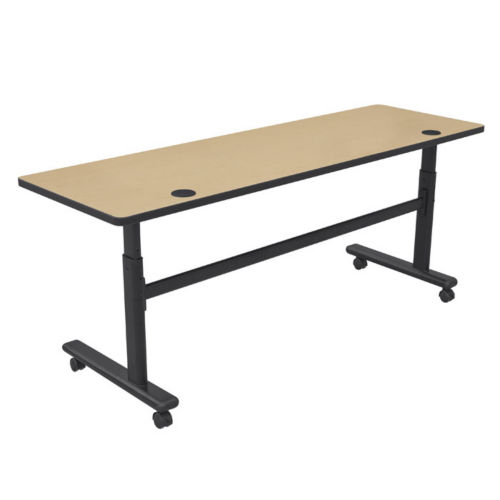 Conference tables come in a vast and varied selection for school boardrooms of all sizes. Whether you need a huge table to seat your entire school board or a small one for one-on-one chats in the principal's office, you'll find it all under this category.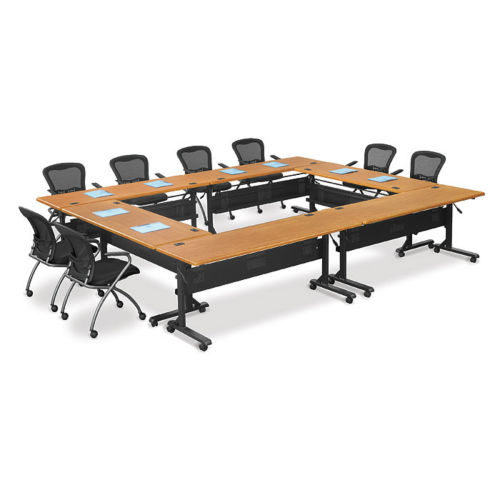 Science lab tables are specifically designed for school science rooms and feature chemical-resistant tops that are much safer and much more durable for classrooms that perform experiments frequently.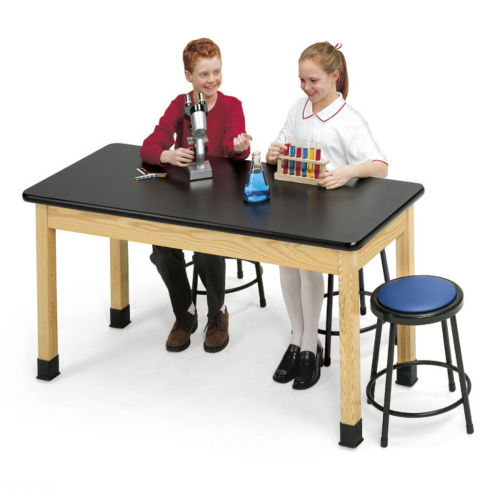 Training room tables are ideal for certain types of classrooms and auditoriums. Training tables can be mobile or stationary and some feature a nesting table top that makes the units easy to transport and store.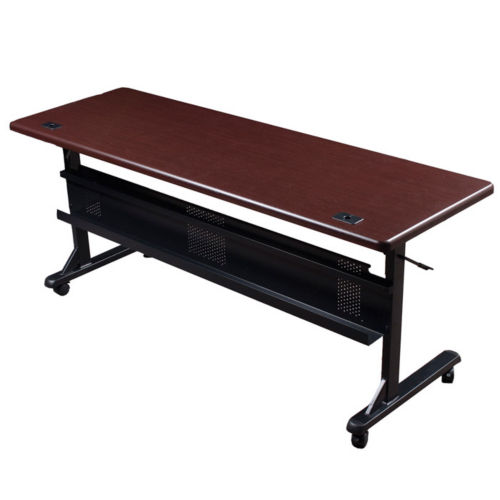 Library tables are simple but versatile and come in a wide range of sizes and styles. Add these to your school library to provide a designated space for students to go and study or work quietly on group projects.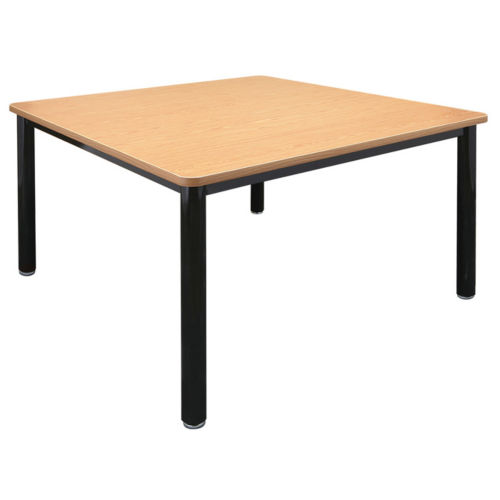 Table skirting is skirting that goes around the edges of a utility table and is often used for displays at school events. Table skirting is available in most sizes and a wide range of color options to add visual interest to your displays.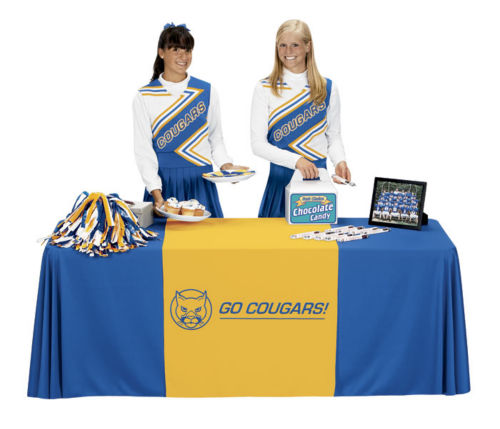 Work benches are tables that are commonly used in school shop classes and feature a metal or wood top with a standing height design that makes woodworking and welding easier for students and staff.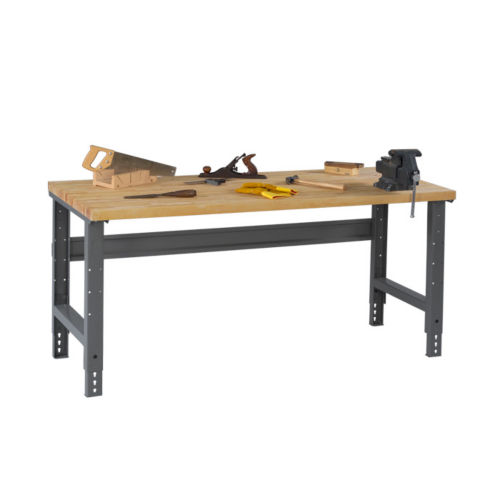 Coffee and end tables are ideal for use in school offices, especially in the waiting area. Waiting room tables and accent tables are available in a wide assortment to suit your specific taste.