The source of food, fun and students touching everything in sight, the cafeteria is perhaps the most important space in your school to keep clean at all times. Fortunately for you and your janitorial staff, keeping cafeteria furniture clean is as simple as can be. Just follow these easy steps.
Lunchroom Tables
Most cafeteria tables are made with laminate table tops which are highly resistant to wear and tear and, best of all, a breeze to keep clean. Simply use a mixture of warm water and a mild detergent to clean down every table top after each lunch period. Use a mixture of baking soda and a mild cleaner worked in with a stiff bristle brush to get out any stubborn stains.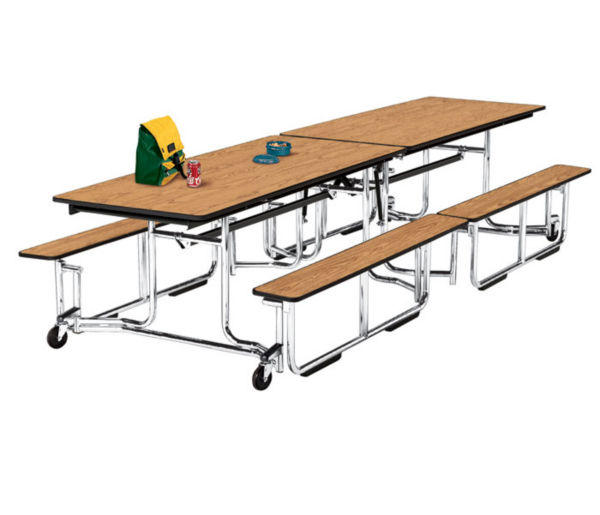 Cafeteria Chairs and Stools
Most chairs and stools in the lunch room are made of plastic or resin. To clean, use warm water and a mild detergent after each lunch period. Metal legs on both chairs and tables can be wiped down with a damp cloth and plain warm water.
Keeping cafeterias clean is not difficult work so long as it's kept up on. Cafeteria furniture should be completely cleaned not only once per day, but once after every lunch period. That is to say, if your school offers multiple lunch periods, the cafeteria should be wiped down after each one. The lunchroom should also be cleaned at the beginning of each day to wipe away any germs and debris remaining from after school programs or any events that may have taken place in the cafeteria the night before.