As the first point of contact for your customers, your waiting room should reflect your business's brand and make guests feel immediately welcome. For most offices, that means incorporating a clean, modern look into the space that will leave a positive impression. A show-stopping reception desk with a custom-built look can do just the trick.
Find the Right Fit
First thing's first: make sure you get a reception desk in the right size for your space. Although you may want a huge statement piece, a large desk in a small lobby will make the room look cramped and uncomfortable, which is not the look you should be going for. Likewise, a small desk in a large space will wind up looking out of proportion.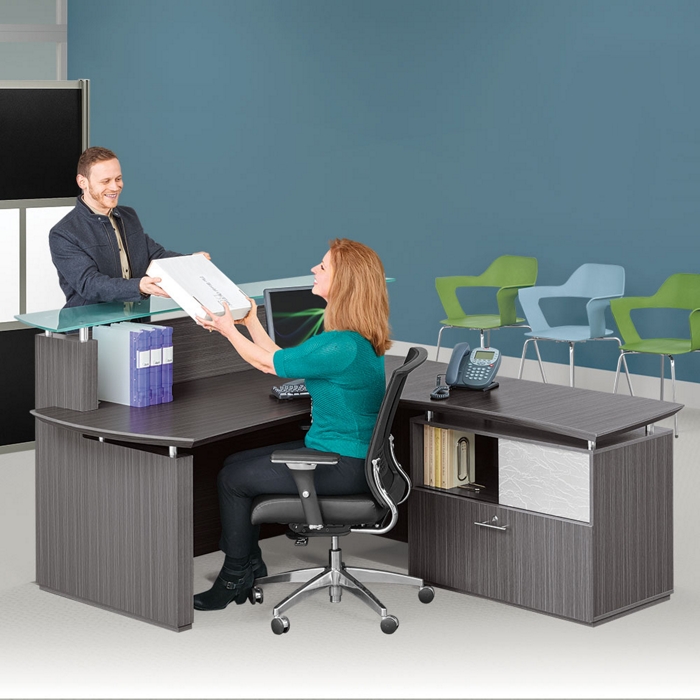 Sleek and Simple is Best
If a modern look is what you're going for, remember that less is more. A clean, simple look like that of the NBF Signature Series Esquire collection will give off a fresh look without any bells or whistles. A glass transaction top gives these desks a unique edge, while a wood grain look in mahogany or driftwood provides a pop of color without being overwhelming.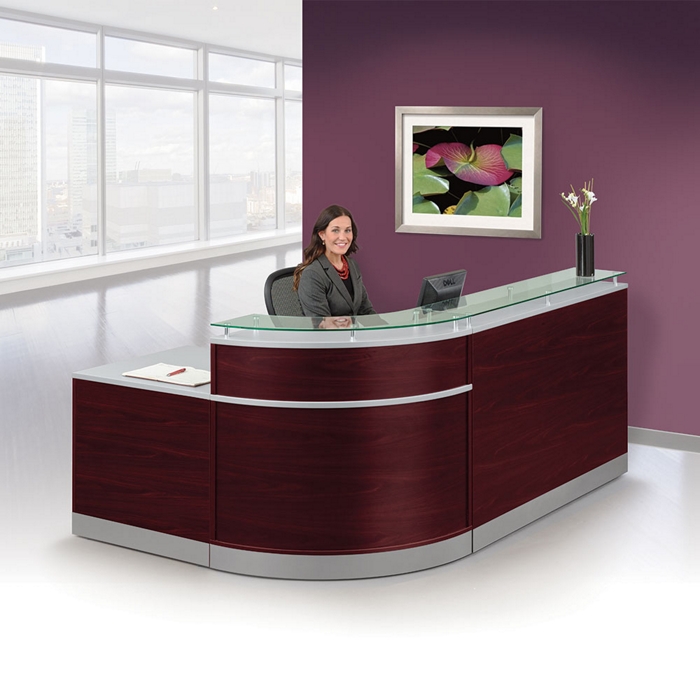 Consider the Needs of Everyone
Not only does your reception desk need to look great, but it needs to be functional too. Make sure you choose a reception desk with a transaction counter that will make it easy for visitors to fill out paperwork without having to bend down too far. Be sure to also consider your disabled visitors. ADA compliant desk returns are specially designed to accommodate individuals in a wheelchair.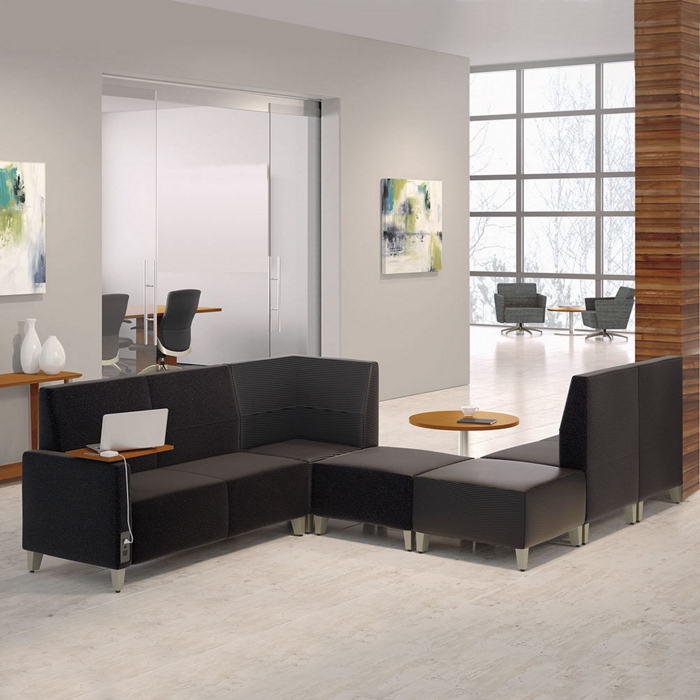 Keep Your Receptionists in Mind
Of course it's crucial to give your guests a good impression of your business, but don't forget your employees. The reception desk should be comfortable and functional enough for your receptionist to get the job done. Needs will vary from one business to the next, but make sure your receptionist has enough work surface space, business storage space for files and office supplies and personal storage space for a purse, jacket and other personal belongings.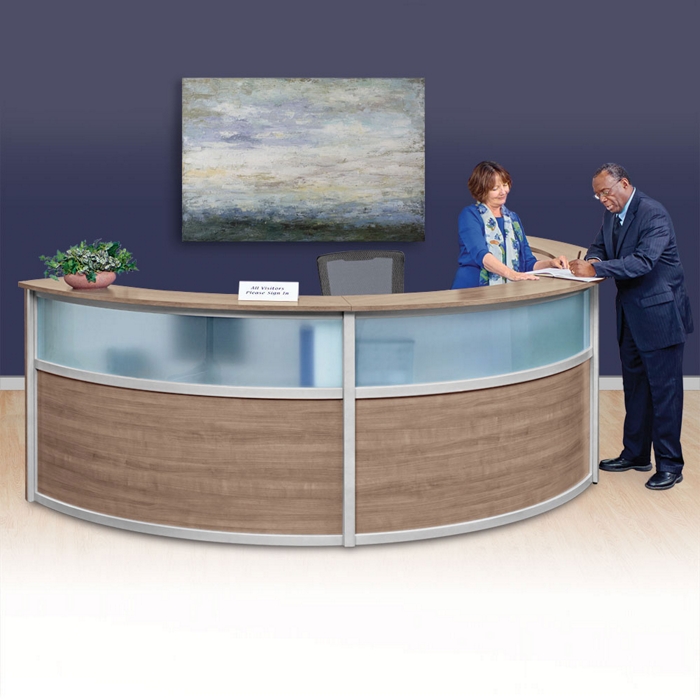 Need help finding a receptionist desk that works? Call our furniture experts at (800) 558-1010 or shop our full selection of reception desks.