If you're feeling discomfort in your back, neck or legs while you work, you probably have your office chair to blame. Good chair ergonomics are hugely important when it comes to your level of comfort at work, and the problem with that is that every person has different needs when it comes to keeping his or her body in the correct position as they sit. Although there is no one-size-fits-all solution to office chairs, ergonomic chairs that feature a lot of different adjustments come pretty close.
Problem: I'm experiencing back, neck or leg pain while I sit in my office chair.
Solution: An ergonomic office chair will provide much better support than a traditional task chair.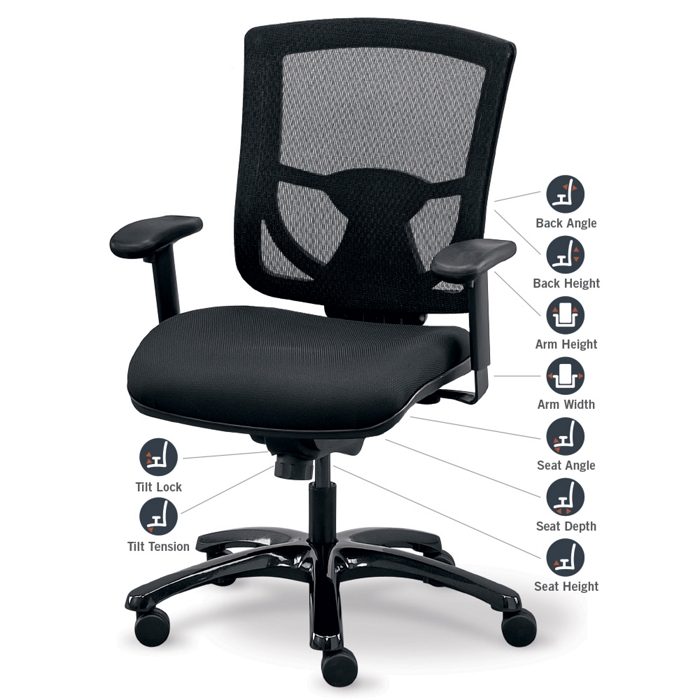 Each individual has different needs when it comes to the support they must receive from their ergonomic chair. While most office chairs offer something in the way of a seat height adjustment, you may need additional features which can include lumbar support, a headrest, adjustable back height or even a knee tilt adjustment. Read more on what each ergonomic chair adjustment does before you begin shopping for a new chair to determine what adjustments you'll need to stay as comfortable as possible.
Remember, although a good ergonomic chair will make a big difference in your comfort level at work, we still recommend incorporating a standing desk into your workspace as well. Sitting all day, even when well supported, is not good for the body.
Learn everything you need to know about office chair ergonomics in this NBF exclusive video: