You have your new office furniture, it looks great, it feels awesome and you're ready to get to work! Unfortunately, your furniture won't stay new forever. Regular wear and tear can take its toll on even the finest furniture, causing it to depreciate quickly and forcing you to replace it often. So how can you make the most of your money? Take these five tips for keeping your furniture looking and feeling like new, and you won't need to replace those desks or chairs anytime soon.
Tighten Chair Screws Every Six Months
Screws on ready-to-assemble furniture come loose over time, and this is especially true for office chairs. To prevent the breakdown of your furniture, we recommend tightening office chair bolts once every six months. To help you remember, simply turn your screws when you turn your clocks—once in the spring and once in the fall. Most can be tightened using a simple Allen wrench which can be taped under the seat of the chair so that it's always handy. To learn more about the proper procedure for tightening the screws on your office chairs, read more here.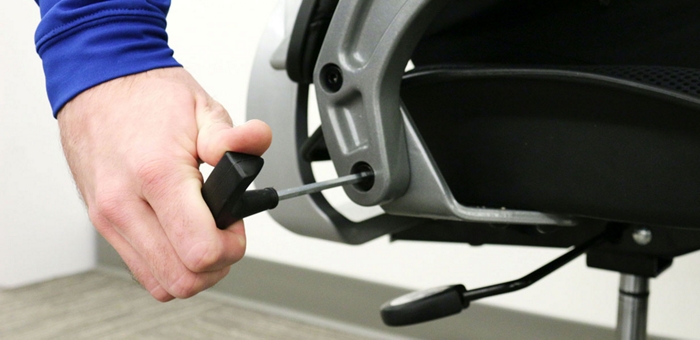 Protect Your Desk Surface with a Desk Blotter
Writing on a piece of paper on top of your desk can cause unintended marks and scratches, especially if the desk is made of solid wood or veneer. To prevent this, use a desk pad or blotter to write your notes on. This will act as a layer of protection between the writing utensil and the desk top, keeping it looking like new for much longer. We also recommend utilizing coasters underneath cold and hot beverages, plus these other desk protection tips.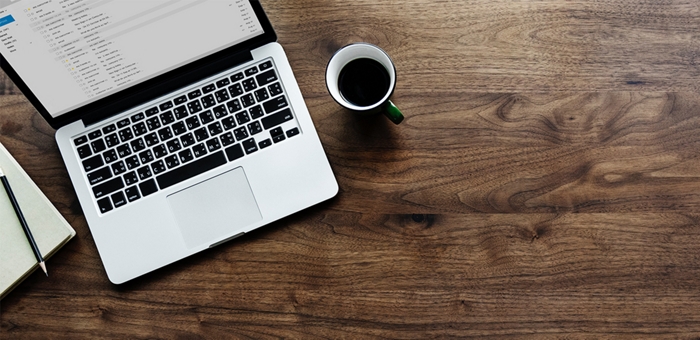 Avoid Wear and Tear on Flooring by Using a Chair Mat
Whether your workstation is positioned on carpet, tile or wood flooring, the constant rolling around of your office chair can and will cause damage to the surface of your floors over time. To prevent damage caused by chair casters, add a simple and affordable chair mat to your workstation. Chair mats come in a wide assortment of shapes, sizes and styles to account for any workspace, so finding the right fit is as easy as can be.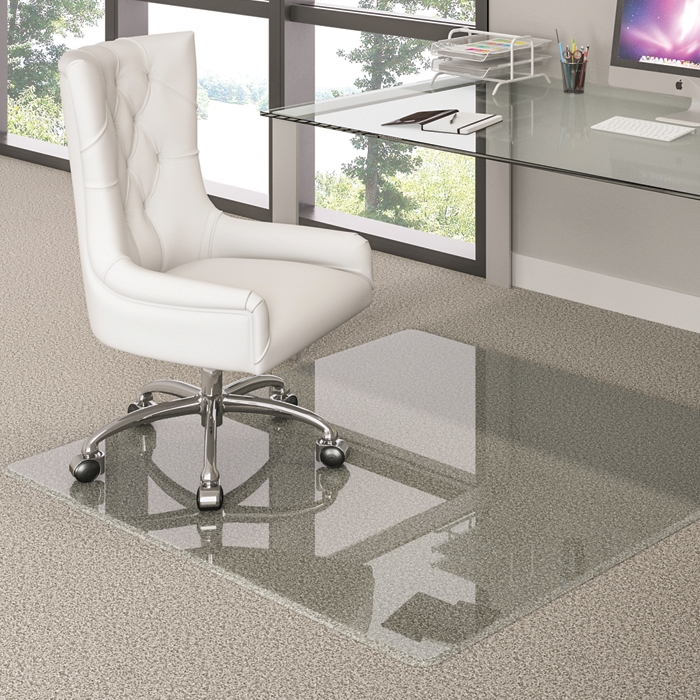 Keep Out of Heat and Direct Sunlight
Direct sunlight and hot temperatures can cause irreparable damage to all types of furniture. This damage includes but is not limited to the warping of wood desks, discoloration of chair upholstery and melting of certain plastic materials. Take care of your office furniture by keeping it out of the harmful sunrays and in a cool atmosphere.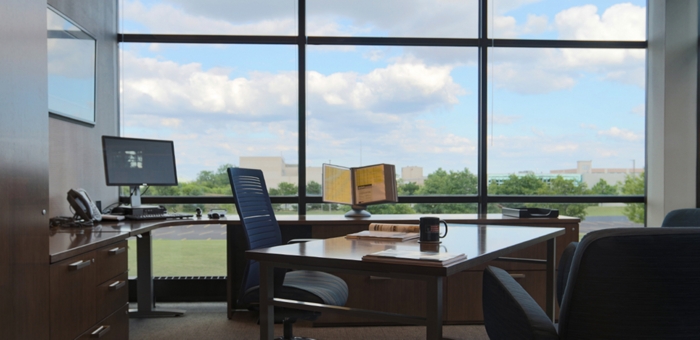 Keep it Clean and Organized
Keep your furniture clean and clutter-free. Regular dusting and thorough cleaning will keep desks and chairs looking like new for years to come. Likewise, keeping your desk clear of clutter and well-organized will make it appear cleaner and newer, so it will seem like new. To learn more about office furniture cleaning, read our guide to office desk cleaning and our guide to office chair cleaning.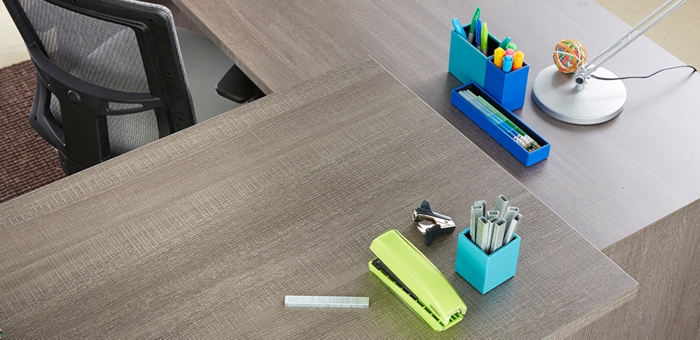 Looking for more office furniture tips? Visit our blog where we post tips and tricks every week and on Pinterest where the inspiration is endless!