You've probably heard by now that the sedentary office lifestyle is leading to a rise in heart disease and other health issues. Studies have shown that moving throughout the work day is the best way to combat the negative side effects of being chained to your desk. Take these tips to get yourself up and moving while you work!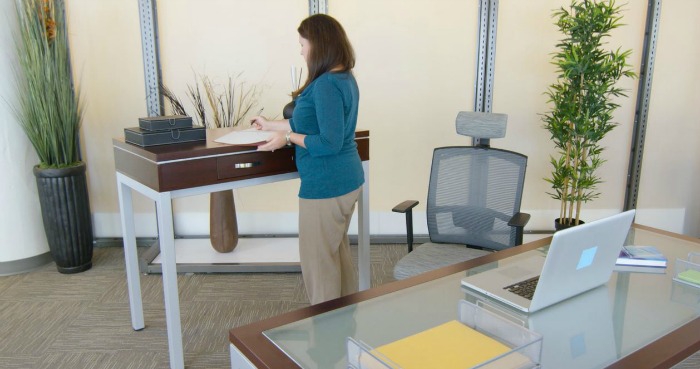 Get Up, Stand Up
Alternating between sitting and standing is a great way to keep moving at the office without having to stop your workflow. We recommend standing 15 minutes for every one hour of sitting. The easiest way to accomplish this is to equip your workspace with a standing height or adjustable height desk. With either of these options, you'll be able to alternate between sitting and standing as often as you want. If you're working with a stationary standing desk, be sure to equip your workspace with a stool that will allow you to not only stand but sit at both work surfaces as well.
Of course, convincing management to splurge on standing desks isn't always an easy feat to accomplish. If you want to fit some stand-up time into your work day but don't have a standing desk, simply get up from time to time to walk to the breakroom or do a quick stretch at your desk. You can also get in some standing by taking your laptop to a counter-height table in the office or breakroom. If you work from a desktop, strategically plan your day so that you can do any work that does not require a computer at a standing height surface.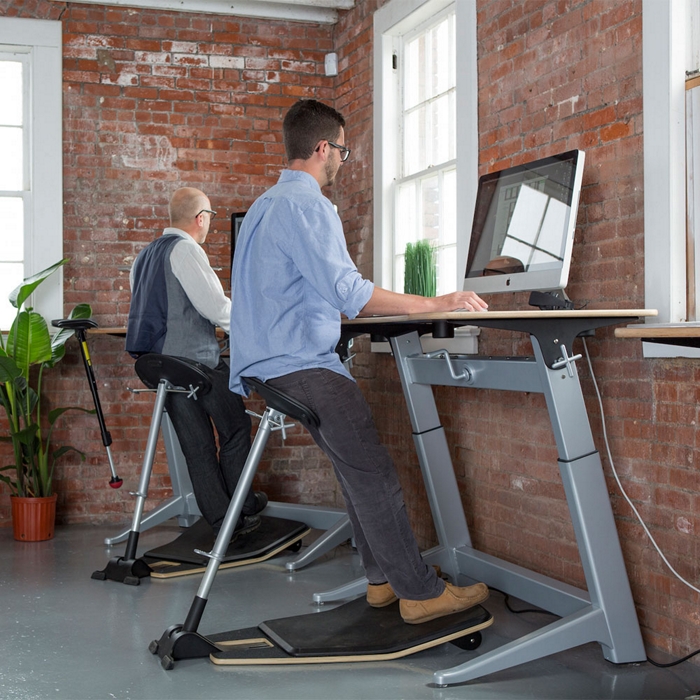 Feel Free to Fidget
You may be surprised to learn that fidgeting is actually quite good for you! Tapping your toes and drumming on your desk are great ways to get moving and release some energy without having to go anywhere. You can even get a leaning chair for your workspace to make fidgeting even more ergonomic. Other tools that encourage fidgeting include wobble boards, ball chairs and footrests.
Turning up some tunes is a great way to keep your fidgeting up. Although some prefer the soothing sounds of instrumental music, high energy genres can really get your toes tapping and make for a sitting experience that's full of movement. So long as you aren't disturbing your neighbors, fidget away!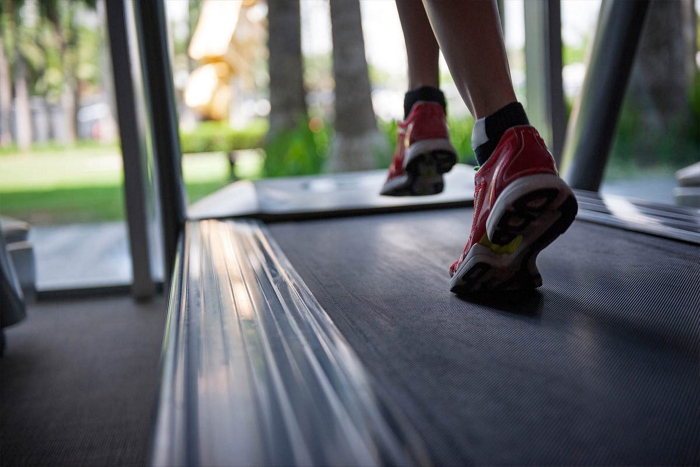 Take a Walk
Whether it's a short walk to the breakroom and back or a long walk at the park over lunch, walking throughout the day can be a huge help and is a great alternative for those who do not have access to standing desks at the office. Try walking quicker than your usual pace to burn more energy, and take the stairs instead of the elevator whenever possible.
Want to encourage others in your office to get moving? Suggest your next conference be a walking meeting. Whether it's at a local park, a walk to a nearby restaurant or simply a few laps around the office building, walking and talking not only makes us more physically fit, but it also encourages a higher level of creativity by breaking employees out of the everyday office mold.
Need help finding the right standing desk or leaning chair for your office? Peruse our full selection of adjustable height desks or read more standing articles here.