When it came time for Business Development Pros to move to a new office space, they took at as the ideal opportunity to upgrade their office to a more beautiful and functional workspace. For help bringing their vision to life, Business Development Pros's Paul and Marc Case reached out to NBF Account Executive Anna Reedy. From open concept workstations and standing height options to an inviting reception area and private meeting spaces, the new office has everything employees need to get to work.
Modern Visual Appeal
One of the most important factors that Reedy needed to consider when helping Business Development Pros design its new office was that the company wanted a sleek, modern look in the space that would reflect the way it wants its business to be presented.
"We wanted the look to match how we work. Anna helped to accommodate that with the NBF Signature Series At Work collection. Our team utilizes whiteboards often, and she incorporated that by making whiteboard walls in between workstations. The employees really like this element of our new space," Case said.
Employees at Business Development Pros already had a good idea of the look they were going for, but it was Reedy's job to bring the plans in their heads to life with the right furniture. This was accomplished via several different collections from the NBF Signature Series line of furniture. Workstations from the At Work collection feature a streamlined look that opens up the space, giving it a clean and airy appearance. The Compass reception desk may be small, but it packs just the right punch in the company's lobby, providing enough space for a receptionist to work without eating up all of the room in the lobby. Clean lines and beautiful furniture details pull the whole look of the office together.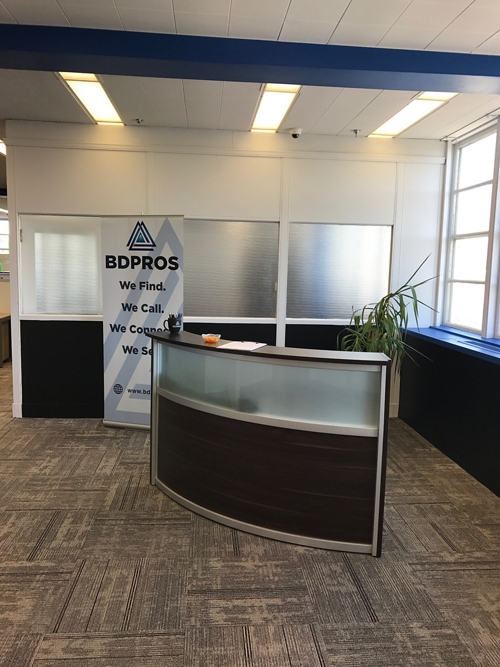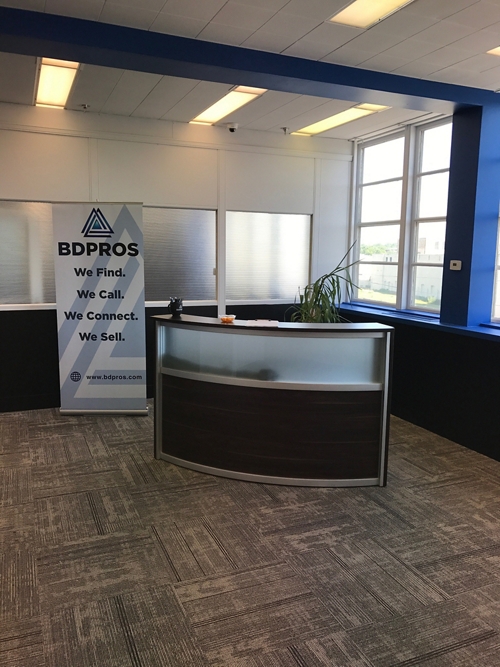 Collaboration Redefined
Not only did Business Development Pros want to create a high-style appearance in its offices, but it also wanted to foster a better sense of collaboration between employees within the new office in an effort to generate fresh, new ideas on a more regular basis. To achieve this, the company incorporated At Work workstations in an open concept design with whiteboard partitions between each for idea generation and a touch of privacy for employees. Opening up the space with an office benching system puts employees in visual reach of each other which has been proven to increase the chances of employee interaction, thus improving the likelihood of co-workers collaborating on work-related topics. Large windows in the new office let in natural light, which has also proven to improve employee productivity.
"We told Anna what we needed and the look we were trying to achieve. From there, she presented some ideas. We liked this idea as it gave each employee their space, but still kept the environment very collaborative. "
Private Space
Collaboration is important, but sometimes employees just need a little privacy, especially when it comes to holding certain types of meetings. That's why Business Development Pros incorporated a few private meeting spaces throughout its new office. One main conference room includes a large conference table with enough seating from Offices To Go to accommodate up to ten people, making it the go-to place for large private meetings. For one-on-one meetings, a small conference table and a couple of task chairs from the Perspective collection have been added to a corner of this private office. This is ideal for meetings between managers and employees, especially when discussing sensitive topics such as performance reviews.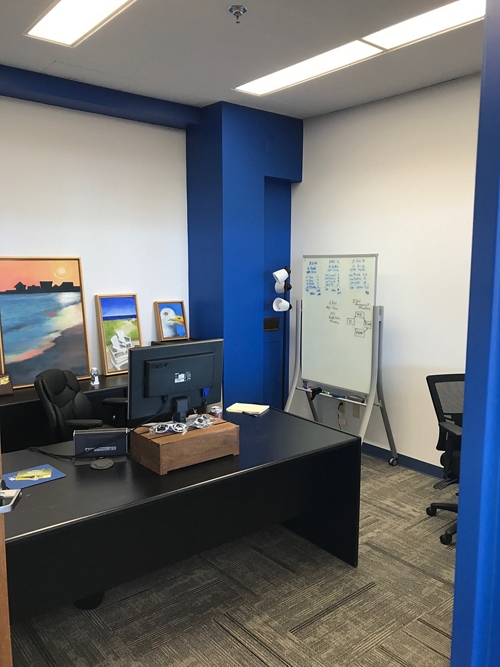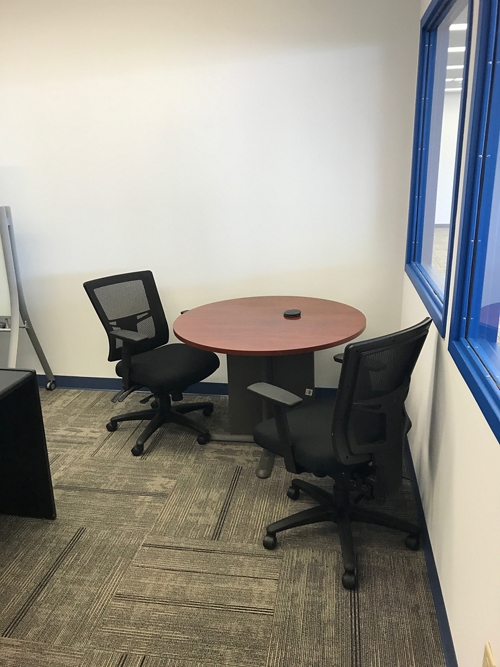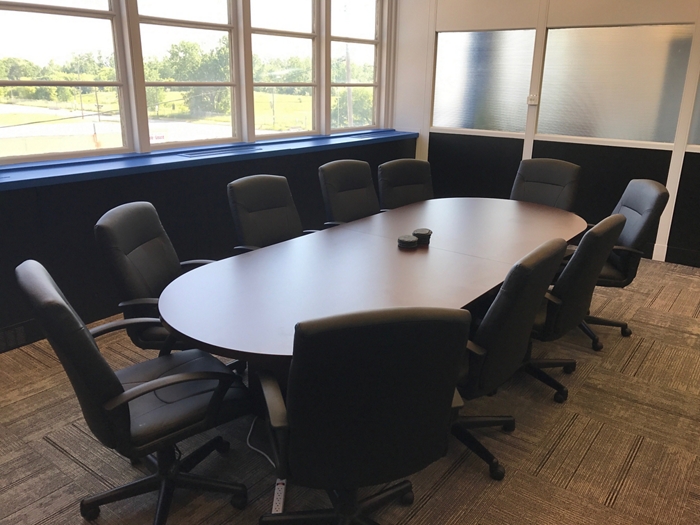 What do you think of Business Development Pros's office tour? If you liked this workspace, check out all of our office tours or submit your own office tour for a chance to be featured on our website.