First impressions matter. That's why creating a waiting room that accurately reflects your business and invites guests to enjoy the space is crucial to the overall design of the office. As the first point of contact for many of your potential clients or customers, your reception area is sure to say a lot about your company. Here are few ways to ensure that your waiting room is not only professional and reflective of your company's identity, but also welcoming.
Give a Warm Welcome
Whether it's through pops of warm, bright colors on the wall or with furniture that showcases rich wood grains, adding a little warmth to your reception area can go a long way. Warm colors and plush, comfortable textures are sure to make the space appear more homelike, making your visitors feel less like intruders and more at ease. You can even add pieces of home décor such as lamps, area rugs and throw pillows to achieve this effect.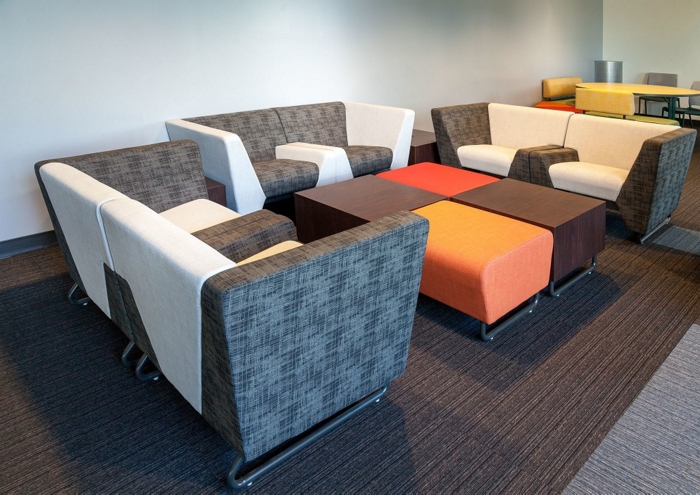 Provide Entertainment
Waiting does not rank highly on anyone's list of favorite activities. In fact, we're sure it doesn't even rank. Therefore, a waiting room is usually not anyone's favorite place to be either. You can, however, make any wait much more enjoyable by supplying a few sources of entertainment, such as a TV to watch or a collection of magazines and coffee table books to enjoy. You can even go the extra mile by outfitting your reception area with lounge seating or occasional tables that have built-in charging capabilities. This will enable guests to keep their mobile devices charged while they wait, increasing the level of entertainment they have access to in your waiting area.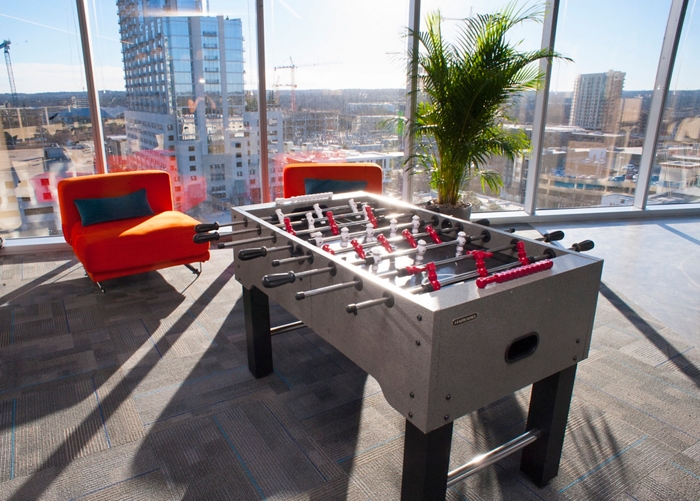 Offer Refreshments
Remember, you want to make your waiting room feel like home, and providing refreshments can certainly leave guests with a positive impression of your company. It shows thoughtful consideration for your guests' comfort. It's important to note that this would not require any of your staff to wait on your visitors – simply having a well-stocked buffet credenza to which visitors can help themselves is certainly enough to impress.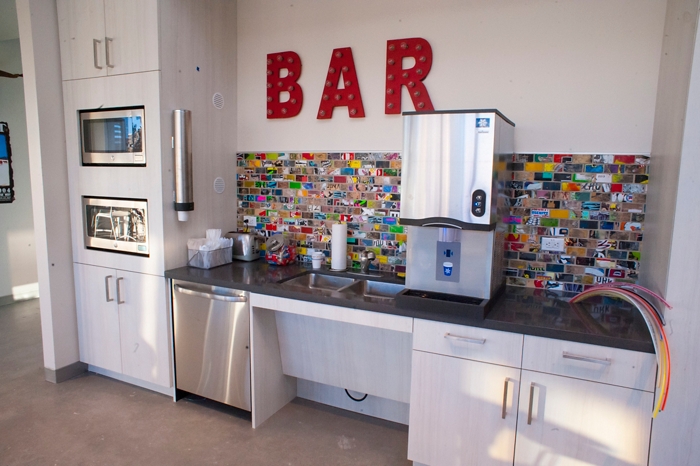 Showcase Your Culture
Each company has its own unique culture and identity. Why not showcase it in your reception area to make it truly memorable for visitors? From incorporating your company colors to adding artwork that exemplifies your brand's mission statement, bringing your culture into the waiting room will help leave a lasting impression on your guests, so they won't forget your business anytime soon.
Need help finding reception furniture that works? Call our furniture experts at (800) 558-1010 or shop our full assortment of waiting room furniture.