A breakroom done right can provide an area of respite for employees. While we all want to be productive, no one can perform at their best after hours upon hours of work without a break. Breaks are, in fact, a necessary part of office life – and breakrooms provide a designated place for daily retreat. So how do you ensure that your breakrooms are beautiful and restful? This should get you started.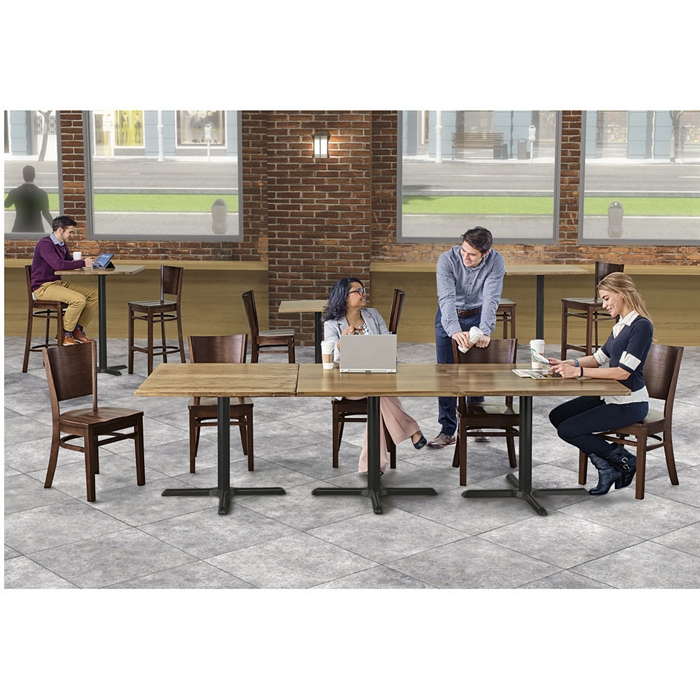 Breakroom Basics
Every good breakroom has the basics – comfortable lounge furniture, basic lunchroom chairs and tables that help employees enjoy lunch. Make sure there is ample seating for everyone, and know that natural light and windows will open up the space and enhance employee satisfaction. Try adding a combination of standard height and café height tables and seating to open up the space and make it appear larger.
If you have an outdoor break area, you should also be sure to incorporate picnic tables or dual-use indoor/outdoor tables and chairs that are weather-resistant to ensure employees have a safe and comfortable place to sit. We recommend modernizing your outdoor space by incorporating beautiful but durable plastic office furniture. Options meant specifically for outdoor use will be not only weather-proof, but UV-resistant to prevent color fading as well.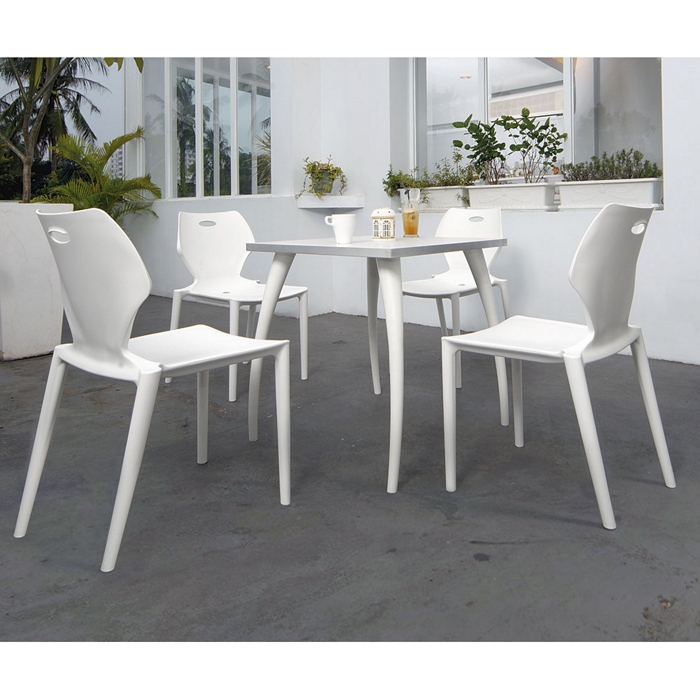 Function First
So often we're confronted with the choice of either functional or beautiful; we want to tell you right now that these two characteristics do not have to be mutually exclusive. Keeping your breakroom functional is essential for providing good traffic flow and ensuring there is space for everyone, but a beautiful space will inspire and allow employees to relax during their breaks.
Multi-purpose furniture often comes with both a beautiful design and real-world functionality. For example, try incorporating lounge seating into your break area that comes equipped with built-in charging. This will provide a beautiful and comfortable place for employees to sit during their break while also allowing them to use their laptops or mobile devices. Other examples of multi-purpose breakroom furniture include multi-use stacking and nesting chairs, foldable tables and the aforementioned indoor/outdoor furniture.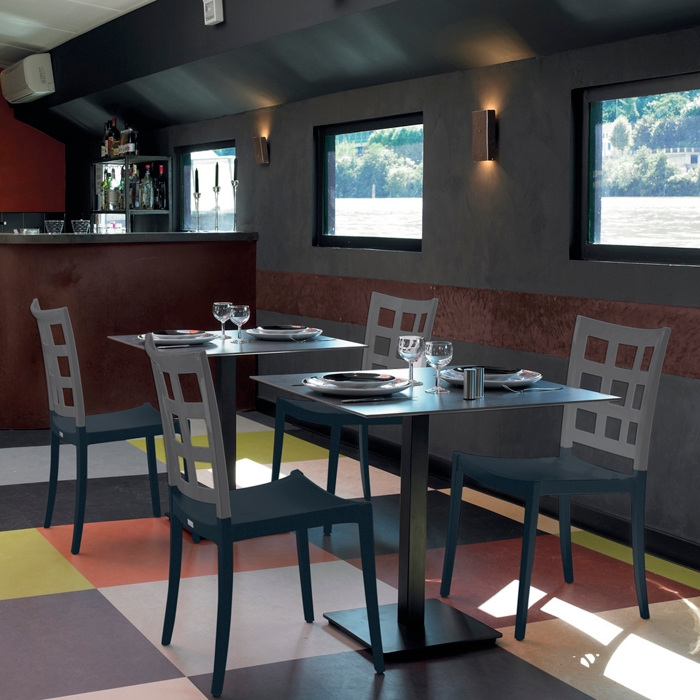 Don't Forget Decor
Every breakroom needs some office decor. When it comes to lounge areas, pillows and rugs are always good additions. Artwork, when placed correctly, can make a huge impact and can be especially ideal when there isn't a window in your break area. Whatever you do, don't leave the breakroom blank and sterile. You want employees to feel comfortable and inspired when they enter this space.
If you don't have the wall space for artwork, try incorporating real or faux plants to the breakroom. Plants provide an organic element that can help breathe new life into any room. Throw pillows and area rugs in a breakroom lounge can also create a homelike feel that will enable employees to escape the mental challenges of the office.
Beautiful breakrooms inspire creative minds. Take the time to make your lunchroom a place where employees really want to spend time, and you'll be thanking yourself for it in the long run. For more help finding the right tables, chairs and décor for your office, shop our full selection of breakroom furniture and read all of our breakroom articles here.