The breakroom has the potential to be the best space in your office, depending on what you do with it. Keep it plain and sad looking, and your employees aren't likely to want to sit in it for very long. But provide a space that's innovative and inspiring, and your employees will thank you for the reprieve from the hours of sitting at their desks. One up-and-coming trend in office design is creating break areas outside, which is especially welcome this time of year when the weather is finally getting nice again after a long winter. So think outside the cube, and take these tips for creating a great outdoor break area!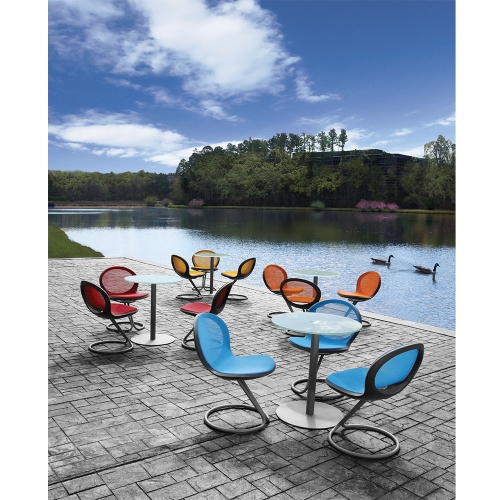 Location, location, location. The first and possibly most important step toward adding an outdoor breakroom is choosing where it will go. Your business may or may not have much say in this matter, but if you do, choose a location that gets plenty of natural sunlight. Catching some rays can be a great mood booster for employees taking breaks outside, and it can leave them feeling energized and ready to tackle the afternoon workload. Of course, you may also want to add some furniture to some shady areas as well to keep employees comfortable on those particularly hot summer days.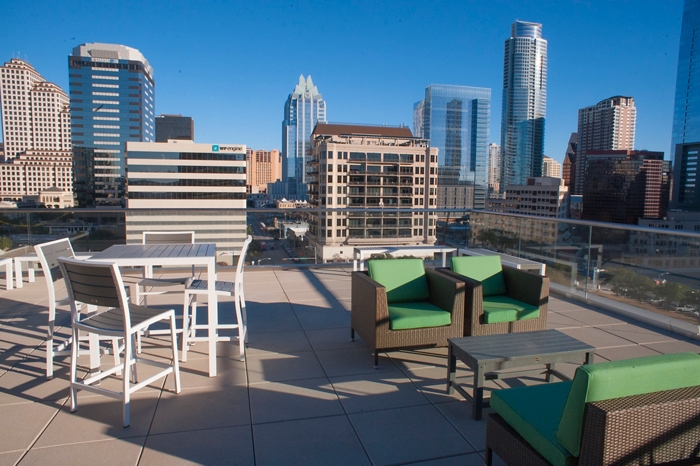 Get the right furniture. You won't be able to use just any old breakroom furniture in your outdoor area. Choose chairs, tables and other furnishings that are specifically designed to be used outside. These products are made to be able to withstand harsh outdoor elements like rain and direct sunlight, and many can even be kept outside year-round. Depending on how large the space is, you'll want to provide chairs and tables for employees to eat lunch at, plus a lounge area for chatting and even holding outdoor meetings.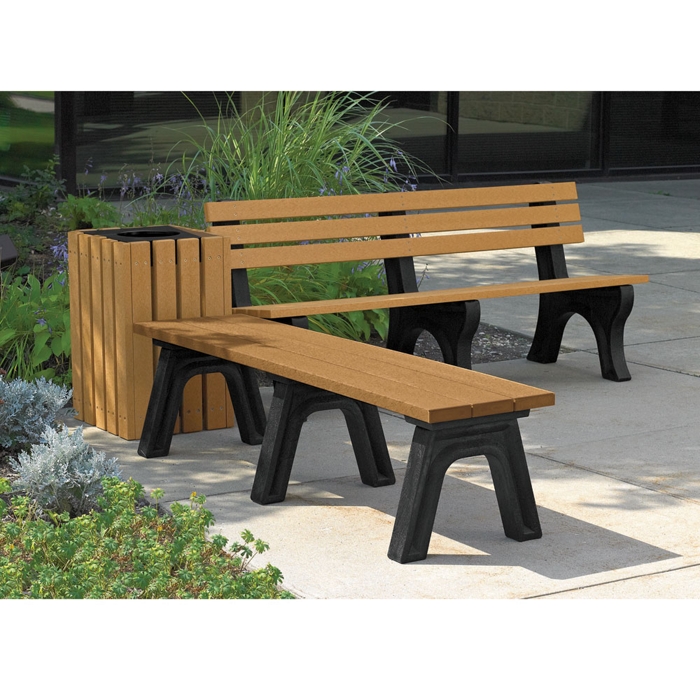 Go for the green. It's easy to find outdoor furniture that's not only weather-resistant, but eco-friendly as well. From benches and picnic tables to waste receptacles and outdoor boards, there are hundreds of products made entirely from recycled materials. These are great for the environment, and great for you too, since most are made from materials such as recycled milk jugs that are completely maintenance free.
Need some help choosing outdoor furniture for your office? We're here to help! Give us a call at (800) 558-1010 or shop our full selection of breakroom furniture here.