If you're in need of quality but affordable cubicles and panel systems to add to your office, then our selection of Maxon furniture should be the first place you look. This grouping is made up of modular pieces that can be configured and reconfigured to create the workstations you want in your business. Here are just a few of the things you can create with Maxon panel systems!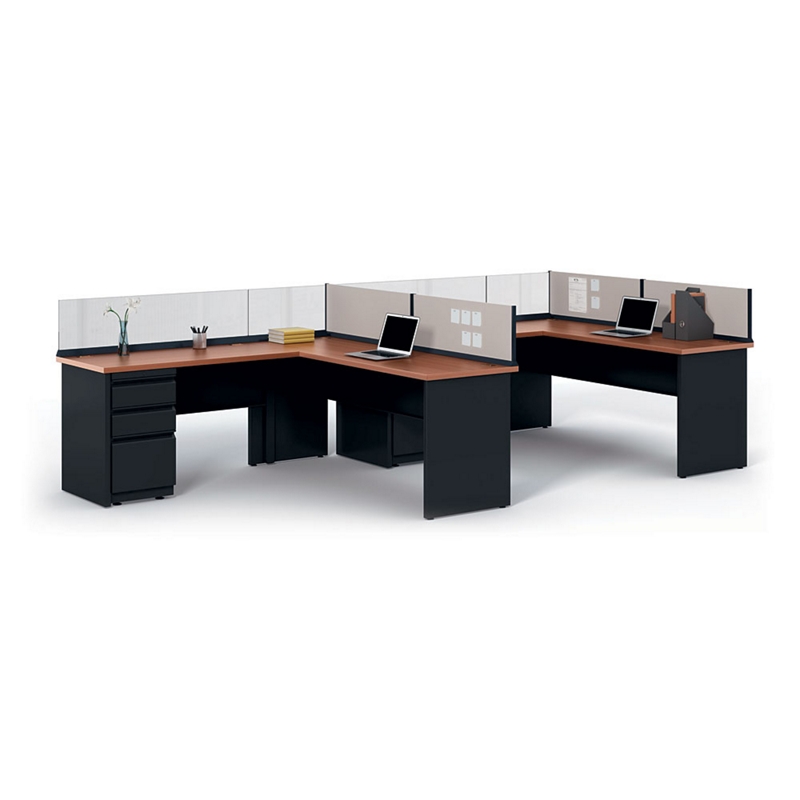 An open office floor plan. Benching style workstations have become popular over the last several years because they are thought to help foster greater collaboration between co-workers. Maxon workstations can be combined to create a large, straight work surface with or without small panels between stations. This way, multiple employees can sit at a single "bench," saving office space and making working together a little more convenient.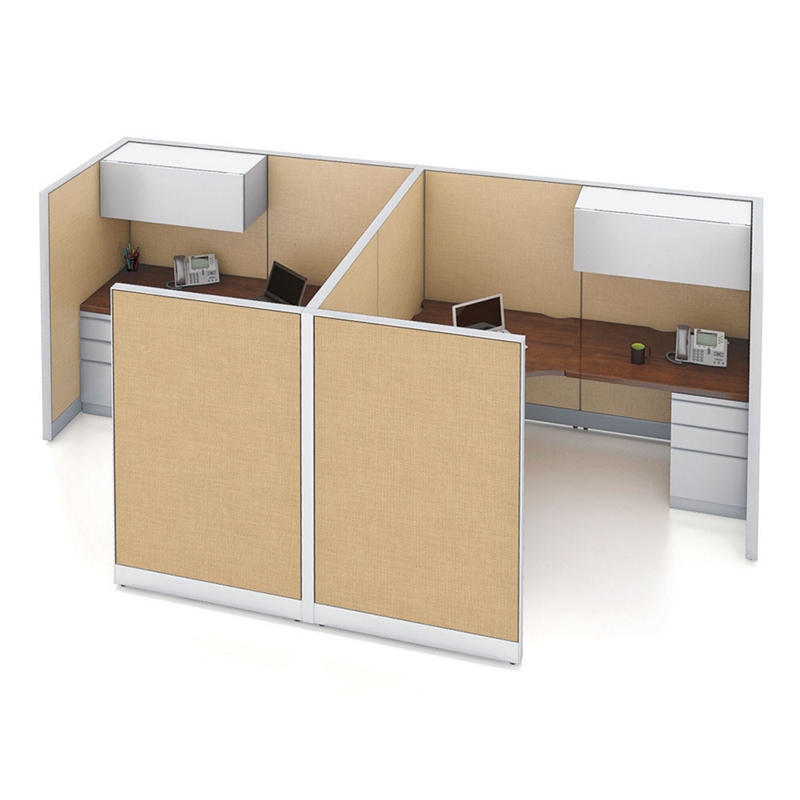 A private office floor plan. Of course, not every employee is able to thrive in an open floor plan. Maxon panels also come in taller options that allow you to create workstations that are completely private. This way, work can be done in solitude without any major distractions getting in the way.
A reception station. That's right, you can even configure Maxon panels to create a reception desk with storage and a transaction counter. Fabric panels are easy to post notes to, while laminate desk and counter tops are highly resistant to scratches and stains.
Maxon panels aren't the easiest to purchase online, so please don't hesitate to call one of our furniture experts today at (800) 558-1010 to discuss what system will work best for you. Don't forget, we offer complimentary design services and can plan out exactly what type of furniture will fit into your office so that you won't need to do any guesswork!