From basic nesting chairs to heavy duty task chairs and everything in between, we're constantly bringing in new office furniture to meet the needs of the whole office. But with hundreds of seating options available on our website, how can you know where to start? Allow us to introduce you to our best sellers for 2017.
Dauerhaft 24/7 Heavy Duty Chairs
If it's heavy duty seating you want, it's Dauerhaft chairs you need. These big and tall chairs are built to withstand use 24 hours a day, seven days a week, making them ideal for use in call centers and other offices where multishift seating is needed. To learn more about our exclusive Dauerhaft collection, read all about it on our blog.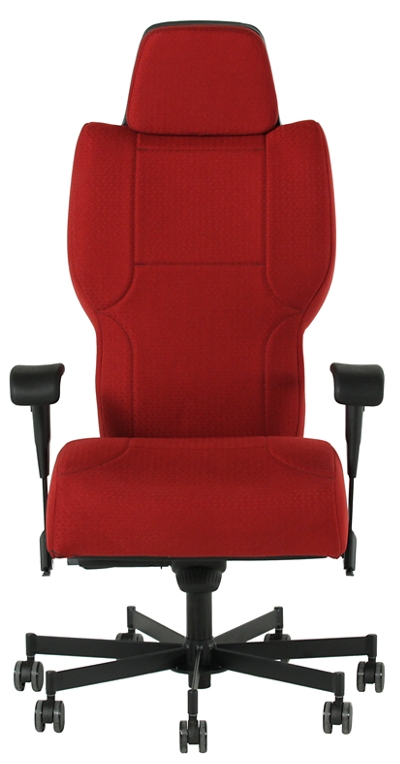 Linear Mesh Task Chairs
Linear is our poster child for cool and comfy task seating for nearly everyone. Ideal for use in both workstations and conference rooms, Linear will give any space a pop of contemporary style thanks to its striking vertical mesh available in a myriad of colors and styles. The newest addition to this best-selling collection features a white mesh back and seat, white frame with silver accents, and multiple ergonomic adjustments that include adjustable seat height, flip arms and built-in lumbar support. Learn more about the Linear collection here.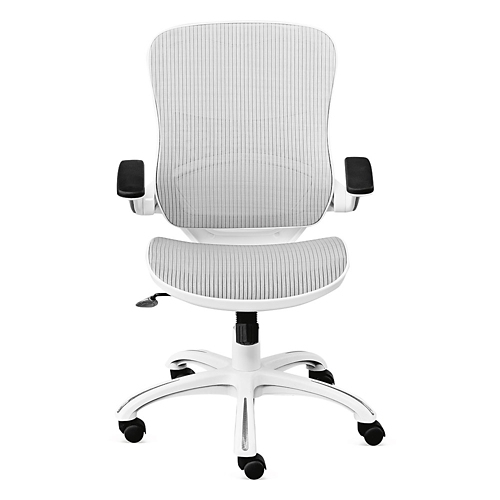 Nex Nesting Chairs
The Nex collection has been a best-seller of ours for a while now, which is why we've upped the ante by incorporating new styles within the collection. Most notably, we've added a Nex nesting chair with a tablet arm to give individuals in a training room or classroom setting a space to write notes or set a drink. We've also added several new color options to this grouping, which you can see for yourself by shopping the full Nex collection.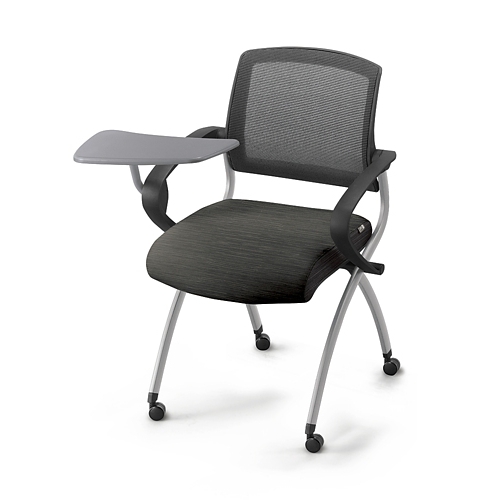 Jewel Breakroom Chairs
Looking for breakroom seating that will bring high end style into your café or lunchroom? The Jewel collection has you covered. Seating in this selection boasts a sleek silhouette that combines classic style with contemporary flair. Constructed of molded plywood, each chair is designed to draw in the eye, but what you'll really love is the stacking ability of this collection. Stackable seating makes cleaning a breeze and allows for the easy storage of chairs when they are not needed. To learn more about this refined collection of breakroom chairs, shop the Jewel collection.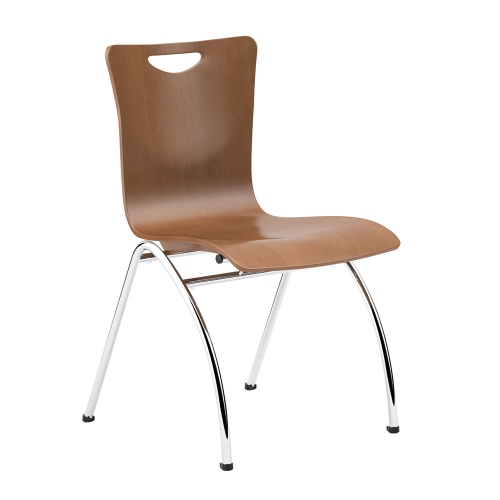 Active Swivel Perch Stool with Automatic Return
Sit with purpose when you equip your standing height workspace with a leaning stool from HON. This perch stool supports better posture and an active seating experience by encouraging the user to shift his or her weight while they sit. Want to learn more about how to incorporate active sitting into your work day? Learn how to stay active without leaving your desk here or shop the HON Perch collection here.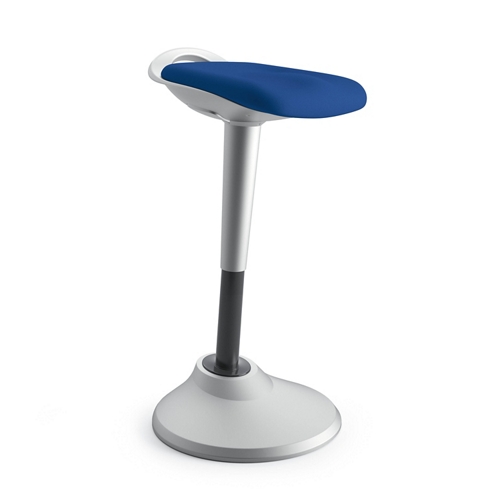 New Office Chairs from Nightingale
We've added several new collections from our trusted brand Nightingale to round out our selection of office chairs. Johnny and Helen are mid-century marvels, bringing a pop of modern charm to the office lounge or waiting room. Emily is a table and stool in one that's ideal for breakrooms and meeting spaces. EC and IC2 are modern task chairs that work great as conference room seating or workstation seating when comfort and ergonomics are needed. Shop our full selection of Nightingale chairs here.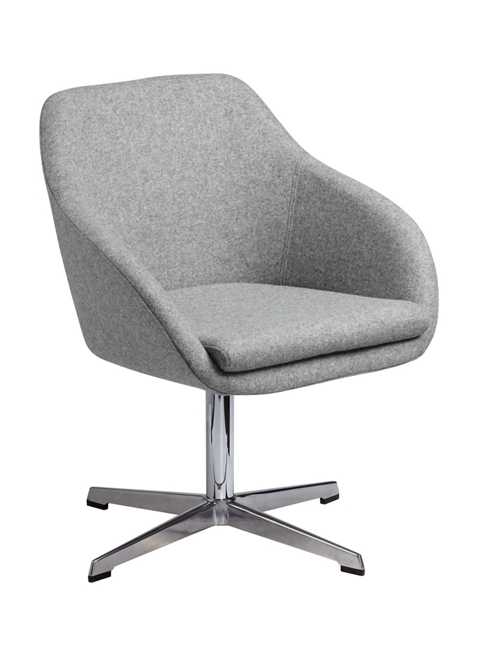 Swing Arm Task Chair
Our NBF Signature Series Swing chair features unique swing-out arms that make for a more comfortable seating experience. Ergonomic adjustments on this seating option include adjustable seat height, seat depth, arm height and, of course, swing out arms. Learn more about our exclusive Swing collection by shopping the chair here.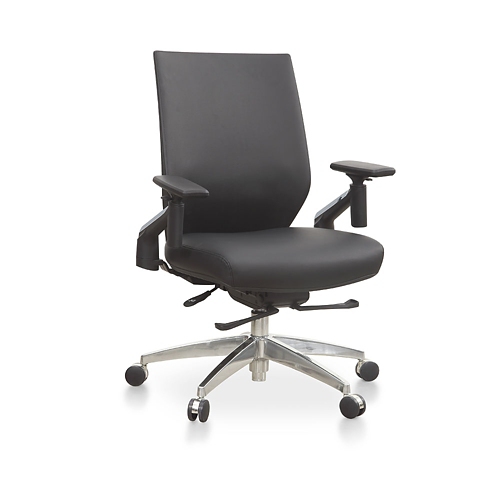 EB-K Alera Task Chair
The Alera EB-K Series task chair was designed to bring a fresh modern look to any office. A cool mesh back gives off a trend look while provided optimal airflow to keep you comfortable all day long. Learn more about the EB-K chair by shopping the collection here.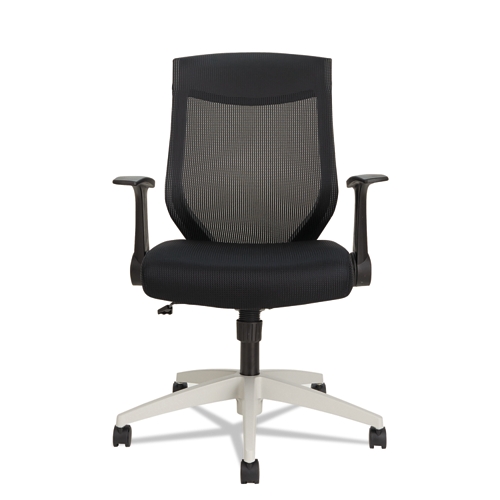 Want to see more new chairs? Check out all of our new office furniture or call our furniture experts at (800) 558-1010.