Sleek and sophisticated furniture is here to stay, and we're not just talking about in your home. Due to its attractive look, modern furnishings are only gaining in popularity in offices all over the world. Modern office design creates an air of professionalism through minimalism, focusing on thin profiles and mixed materials. It's a fashion statement that can be seen in every corner of an office, no matter how large or small the business may be. Here are some of the ways we've seen modern office furniture implemented in recent years.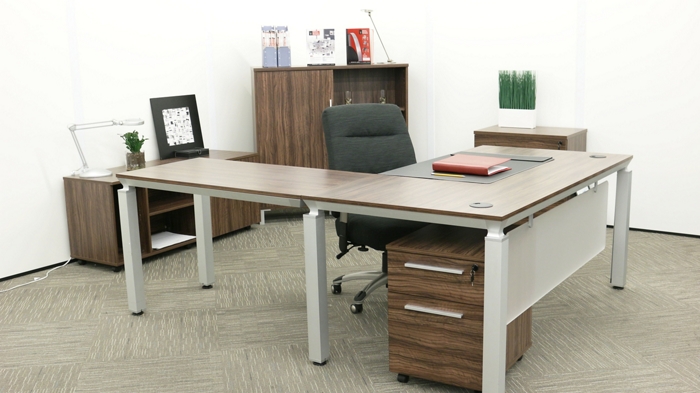 In a private office. Whether you're working in a large corporate corner office or a small space in your home, you have plenty of options when it comes to choosing a modern collection for your private workspace. One common trend is mixing materials, which most often comes in the form of furniture with both wood grain and metal elements. Because most modern office collections feature table desks with a slim outline, you may want to consider adding a modesty panel to your main work surface. When it comes to filing and storage, consider display cabinets and bookshelves for a more airy, open look, and go with cabinetry that has sleek metal drawer and door pulls. If it's convenient filing you need, try adding one or two mobile pedestal to your workspace that can be pulled nearby when needed and pushed away when not.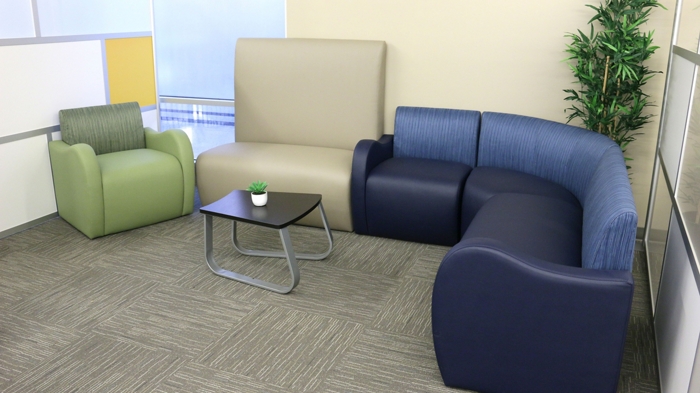 In a waiting room. Although modern style is most often associated with minimalism, there are other ways to incorporate the trend as well, including using bright and bold colors in unexpected ways. Whether it's in your décor, your wall paint or your seating, bringing pops of color into the space will give it an interesting look, making it look homey yet professional. You can also bring in a modern sort of appeal with the addition of a sleek reception desk that will draw immediate attention. A large wood and metal receptionist desk will give off a striking look and leave a lasting impression on guests.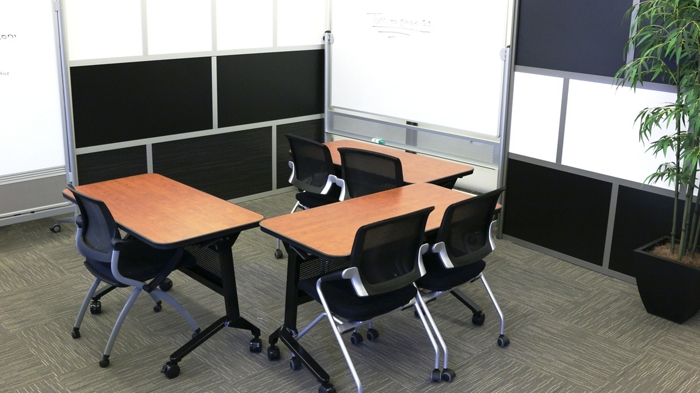 In a training room. When it comes to the training room, less is more, and that's what makes modern furniture such a great pick for this type of business setting. Choose training room tables that are lightweight and easy to move around the space, since you're likely to want to use different configurations based on the occupancy and topics at hand on any given day. A sleek profile consisting of a basic work surface and metal base will not only make your training room look better, but it will also make it a more functional place to work.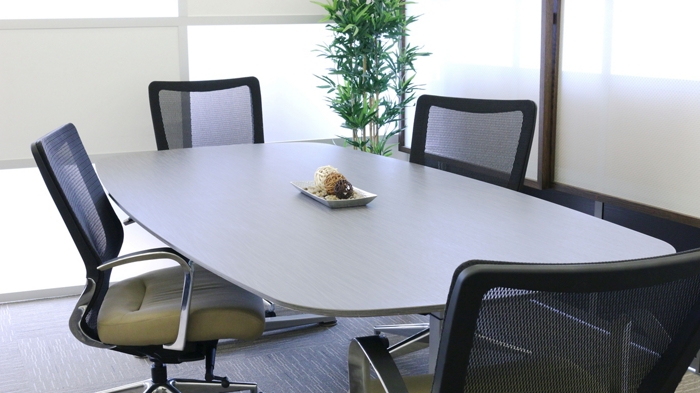 In a conference room. In the conference room, you want to create a professional look while leaving a positive impression on guests to your office. A neutral colored or glass top conference table with a slim, simple base will help make the room appear larger, and it will also give off that crisp, clean appearance that you want in a business setting. Add comfortable yet stylish office chairs to the mix to complete the look and feel of the space.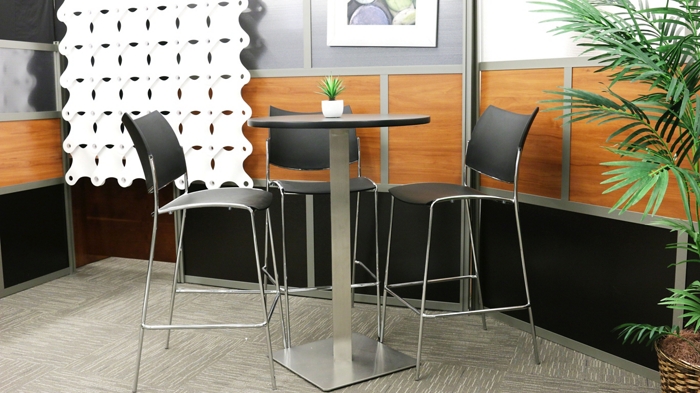 In a breakroom. Designing a breakroom that employees actually want to be in will help boost morale and improve the likelihood of collaborative efforts within your business. Simple tables with metallic bases and easy to clean laminate tops pair beautifully with comfortable modern chairs and stools. Remember, creating a look you love is important, but comfort is key.
Need help finding office furniture that works? Call our furniture experts today at (800) 558-1010 or shop our full selection of modern furniture here.