At National Business Furniture, we're committed to providing you with quality furniture that works. We've been working with government contracts for over 30 years, so our furniture experts know all of the ins and outs of working with government agencies. We also go out of our way to ensure that you have the best selection possible. With that said, here are some of our newest GSA approved collections designed by NBF for GSA customers.
The Cumberland Collection
This GSA-approved collection offers all of the stately appeal that one could want in a government agency setting. This NBF Signature Series collection was designed to bring the utmost of elegance and functionality combined with all of the characteristics of true and beautiful traditional style. These characteristics of course include rich cherry wood finish, picture-frame detailing, superb craftsmanship and hardware in an antique brass finish.
Mix and match 13 different pieces to create a truly elegant and authoritative space, whether you're in need of a private office or an impressive conference room. With so many pieces, it's easy to find just the right pieces for your working needs.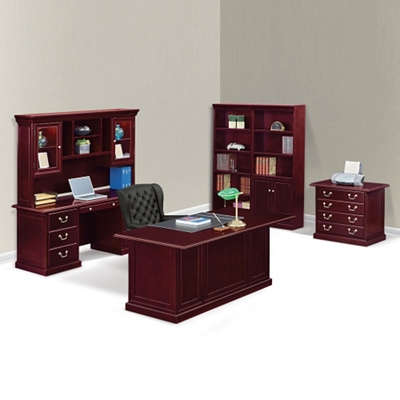 The Ascend Collection
This collection offers a slightly more contemporary appeal than the Cumberland Collection, while still delivering highly functional designs that are incredibly stylish. Eleven color finishes, including two-toned options, are available for a myriad of looks. The Ascend Collection is GSA-approved and can certainly take any office to new heights.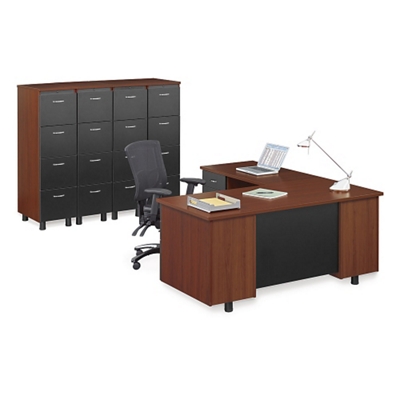 The Arc Collection
Comfortable, affordable and beautiful waiting room seating can usually be difficult to come by; however, at National Business Furniture, we're anything but usual. We've created the Arc Collection to have all three of those characteristics. Additionally, this reception room furniture is all GSA-approved, meaning that it's ideal for any government agency or institution looking to make the most of their budget. This exclusive collection is available in fabric and fabric/polyurethane designs and can be found in fifteen different color options.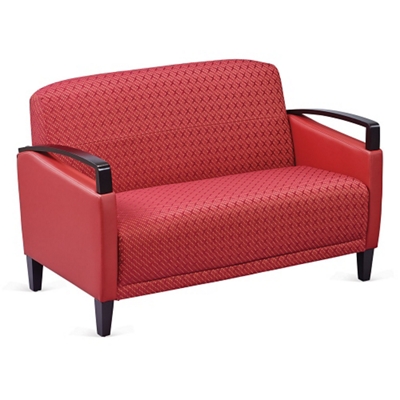 Love the look of these collections, but in need of more help when it comes to GSA-approved furniture? We've been helping government shoppers for over 30 years. Give us a call at 800-558-1010 to talk to a GSA specialist today!