Industry: Government
Location: Austin, TX
Furniture Collections Used: Sauder Via, Lesro Lenox, NBF Signature Series Statesman
We began our annual Veterans Day Office Giveaway in fall of 2015, and we've been proud to offer it every year since. To enter, United States veterans needed to submit photos of their ugly, outdated or mismatched workspaces along with an explanation as to why they're in need of an office makeover. Once all of the submissions were in, we got right to work on narrowing down the entries to our five finalists, then opened it up to the public, allowing anyone and everyone to take our survey and vote for which veteran should win thousands of dollars in new office furniture. Our three deserving winners were chosen, and we were happy to present Dan West with our grand prize of $5,000.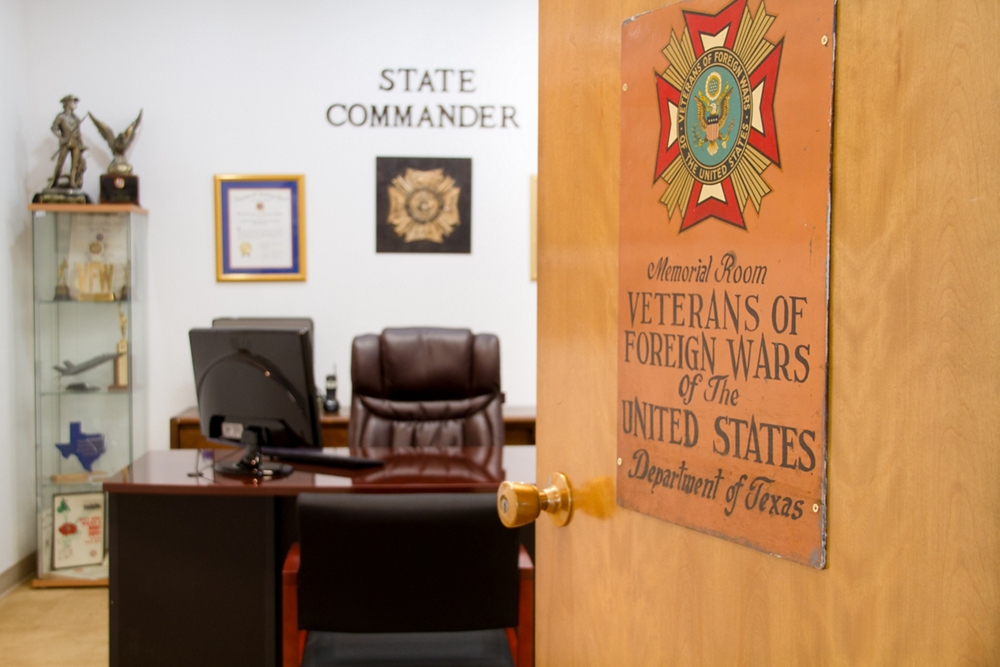 A former marine veteran, West now acts as the Director of Headquarters Operations for Texas Veterans of Foreign Wars in Austin. A voice for veterans, currently deployed members of our armed forces and their families, Veterans of Foreign Wars is dedicated to providing a place for all those who have sacrificed in United States conflicts abroad. 2.4 million members of the VFW are located in thousands of posts around the world and have been a voice for our veterans since 1899.
Before
When West entered our Veterans Day Office Giveaway, his office was outdated to say the least. Scratched up desks, bookcases and storage cabinets were worn and old-fashioned with a bulky appearance that made the room look tiny.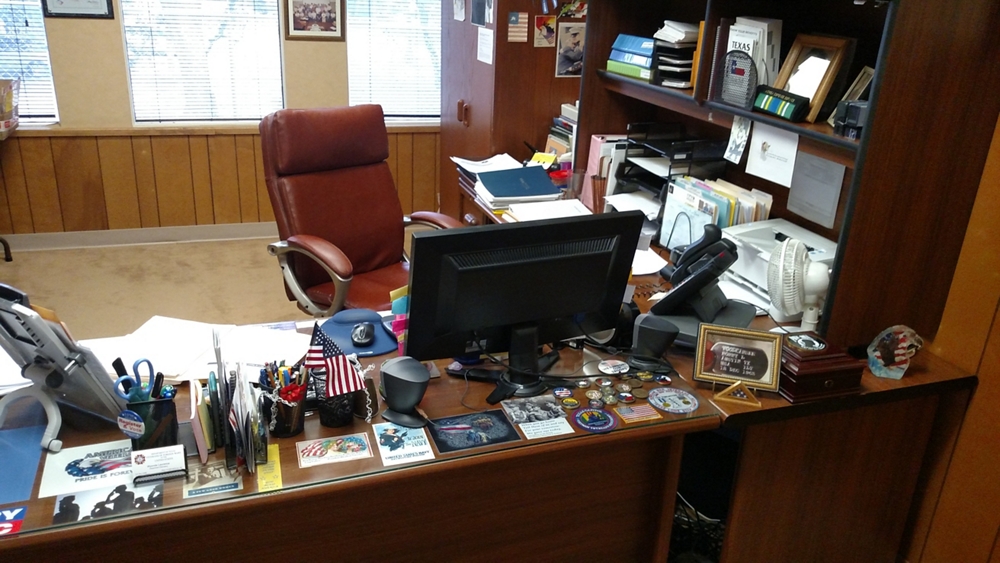 Not only was the furniture in the space old, but it was also not functional enough to support West in his everyday tasks. With paperwork and reading materials strewn about every work surface, he needed filing and storage space that would accommodate his heavy workload as well as concealed storage for keeping the space looking neat and tidy.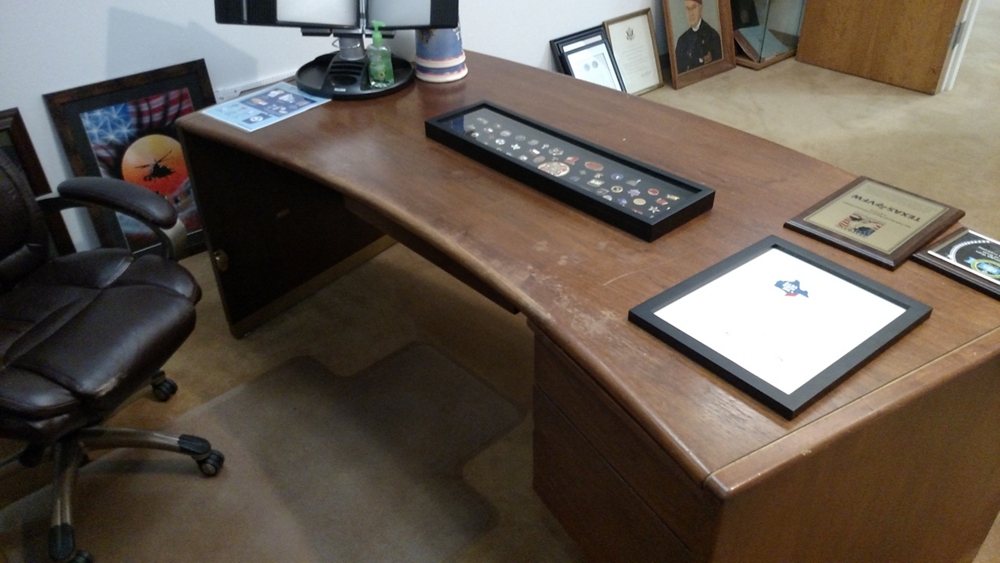 After
When West found out that he had won first place in our contest, he considered carefully what type of furniture would best fit an office rooted in tradition and history. First, desks and storage from the Sauder Via collection were added to the office to provide an updated take on the traditional furniture that was in the office previously. Not only was the look of the space important to the team at Veterans of Foreign Wars, but so was the functionality of the room. Via items added to the space included not only desks but filing cabinets, wardrobe cabinets, storage hutches and more so that employees would have plenty of room for housing paperwork and other materials.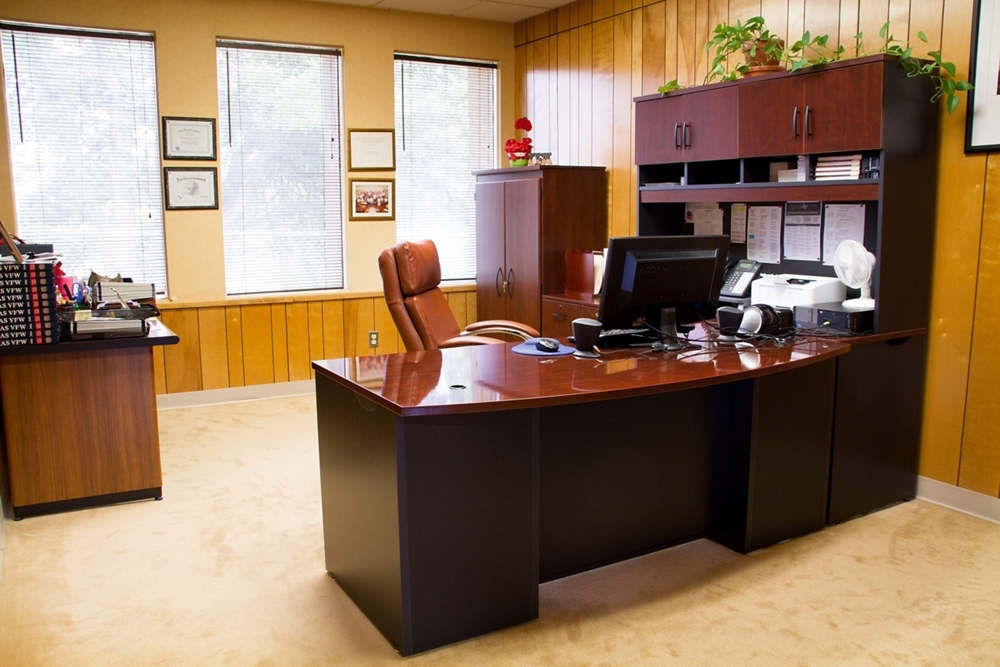 The traditional cherry furniture is tied into other areas of the office, including an executive office that features a more minimal appearance, with an executive desk and credenza rather than a large L-desk with storage. This office also features a Lesro Lenox guest chair for facilitating meetings as well as display cabinets to house the many awards and armed forces memorabilia in the office.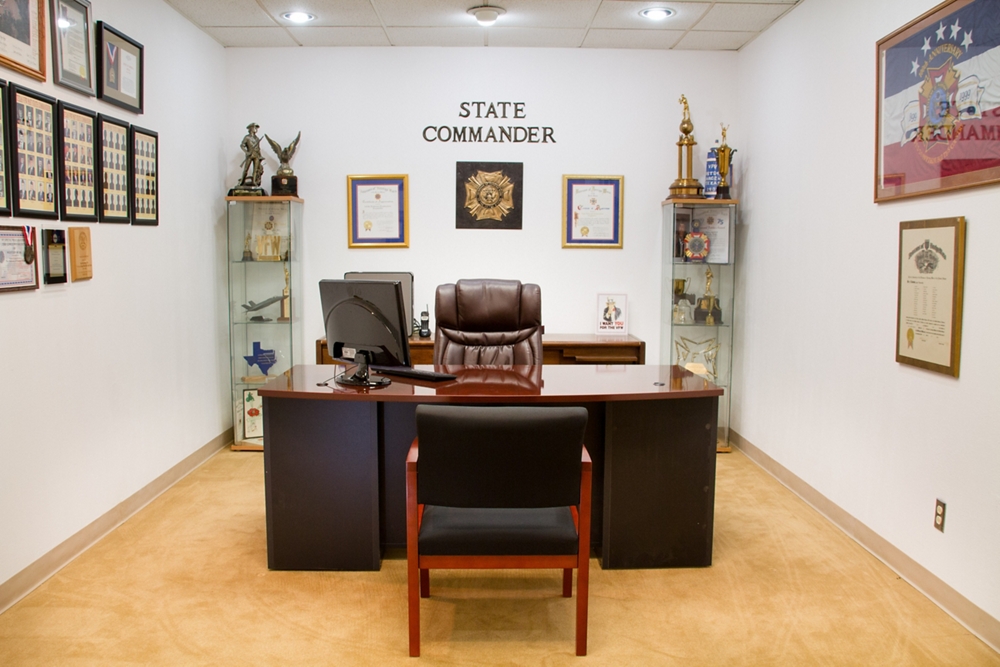 A third office in the building has been equipped with an adjustable height desk from the NBF Signature Series Statesman collection. This desk offers modern ergonomics while maintaining the traditional look of the office. Employees using the desk will be able to alternate between sitting and stand in in one convenient workspace, and the utility drawers allow for convenient storage of important office supplies.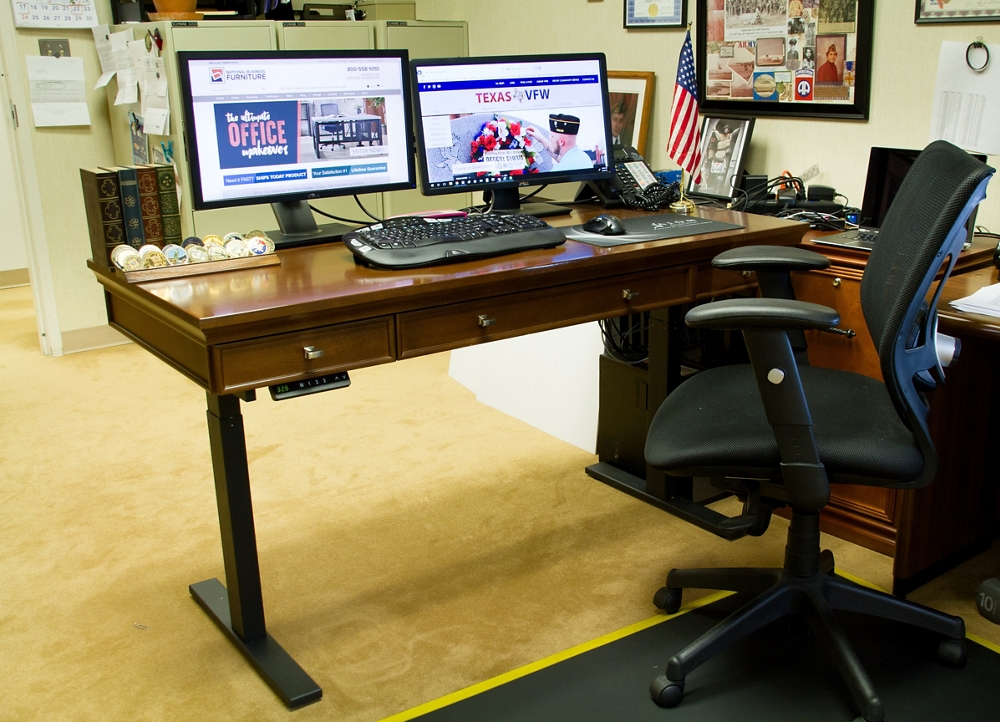 West is excited with the space he's created from his winnings and eager for what the future will bring, saying, "The VFW saved me, and I am doing my part to ensure it is here 100 years from now to help veterans I will never know and who will never know me."