The NBF Signature Series At Work Collection is easily one of our most popular collections. It's not too difficult to figure out why; the pieces of this collection offer all of the great hallmarks of modern design, including straight lines, clean silhouettes and a minimalist aesthetic. Additionally, the Espresso finish paired with the brushed nickel accents detailing and hardware creates a truly eye-catching look, no matter where it happens to be placed.
Due to the collection's popularity, we knew we wanted another color option to offer to our customers. We wanted something modern, yet still incredibly unique. At NBF, we truly value feedback from our customers, and we want to ensure that, first and foremost, we are serving them with products and service that they love. That's why we created three different finish options and polled our customers. "Warm Ash" was the clear winner, and we're so happy that so many of our customers were willing to share their thoughts and opinions. Thank you for your feedback!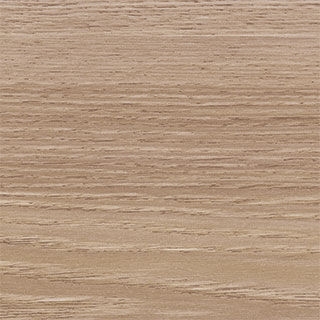 The Warm Ash finish also pairs beautifully with the brushed nickel accents and details. While the aesthetic is certainly still modern, the Warm Ash provides a look that is the epitome of sophisticated luxury.