A new year means new office furniture at National Business Furniture! From resimmercial designs to versatile furniture that does double duty, we've carefully selected these new NBF Signature Series collection to fit real needs in the office.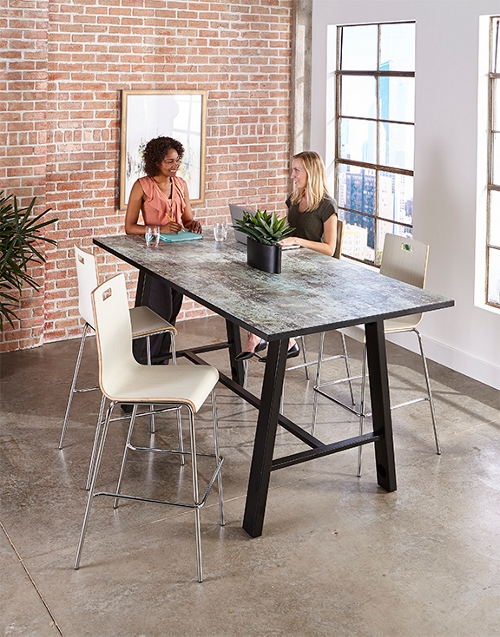 Bayside Collection
One table, two amazing looks. Choose white and plywood for a minimalist, modern look or Mason Milk Paint and black for a retro, industrial style. These versatile tables are designed to facilitate collaboration anywhere. From the breakroom to the conference room, your employees will love to meet here.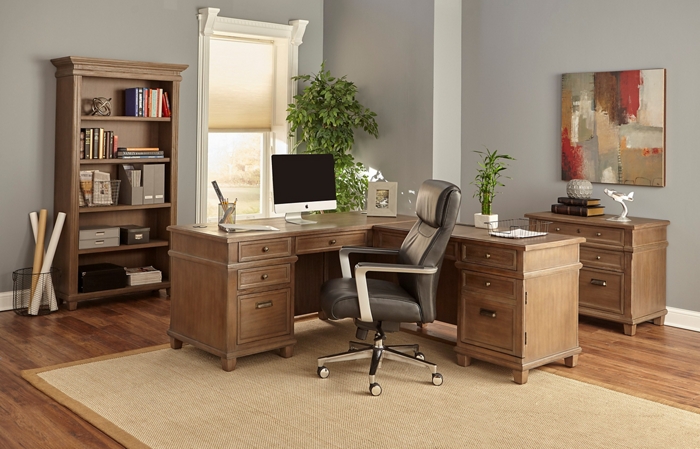 Carson Collection
Stylized diamond metal accents add architectural interest to this elegant collection. Natural open-grain wood showcases its weathered dove finish and pairs beautifully with antique finished hardware for a look you'll fall in love with. A solid wood and veneer construction sets this line apart, offering the durability and elegance you expect in heirloom quality furnishings.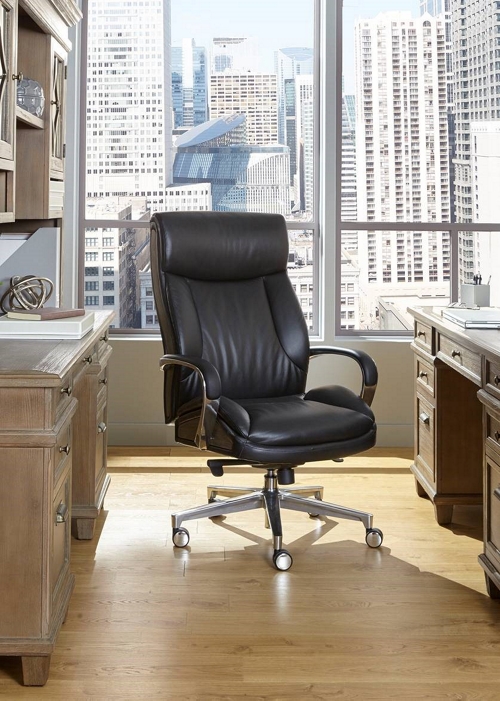 Lincoln Collection
Experience the ultimate in comfort with La-Z-Boy® plush Big and Tall Executive Chair and matching guest chair. Supreme comfort and quality combined with solid construction creates a chair with superior support and durability.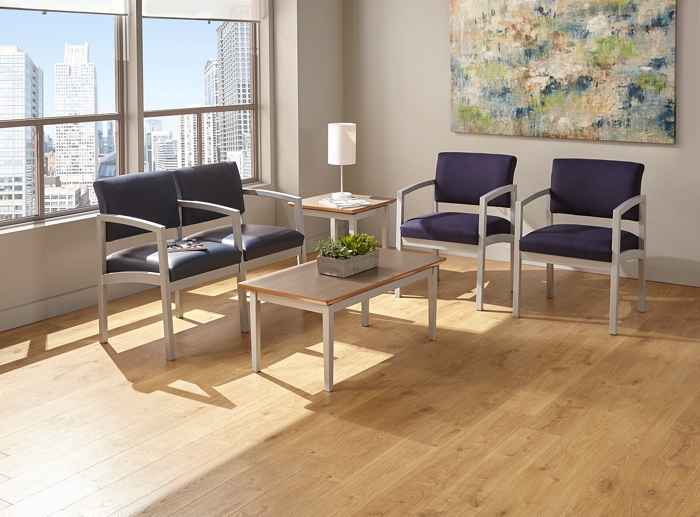 New Castle Collection
Suited to modern and traditional waiting rooms alike, New Castle is available in dozens of fabric, vinyl and painted metal combinations to match your décor. Durable framework and an easy-care design makes the guest seating and matching tables ideal for use in businesses, healthcare facilities and education spaces alike.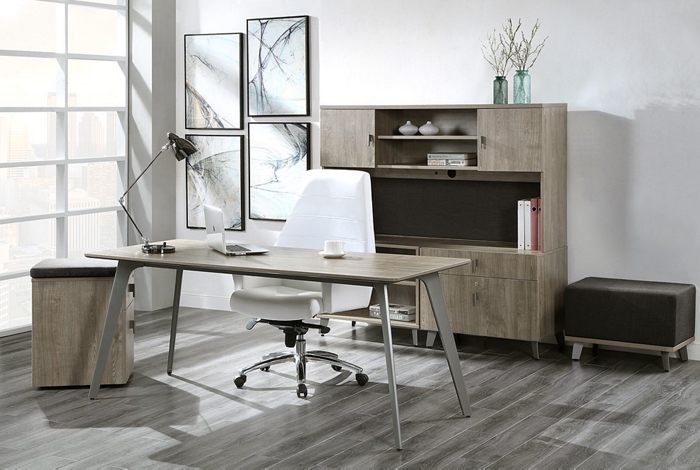 Portland Collection
A cluttered and disorganized space can increase stress and reduce productivity. Take control of your workspace with this simple, modern and elegant solution that offers ample work and storage space in a graceful, modern design. Angled steel legs and sandalwood laminate surfaces give the Portland collection a light, airy edge that will breathe new life into your workspace.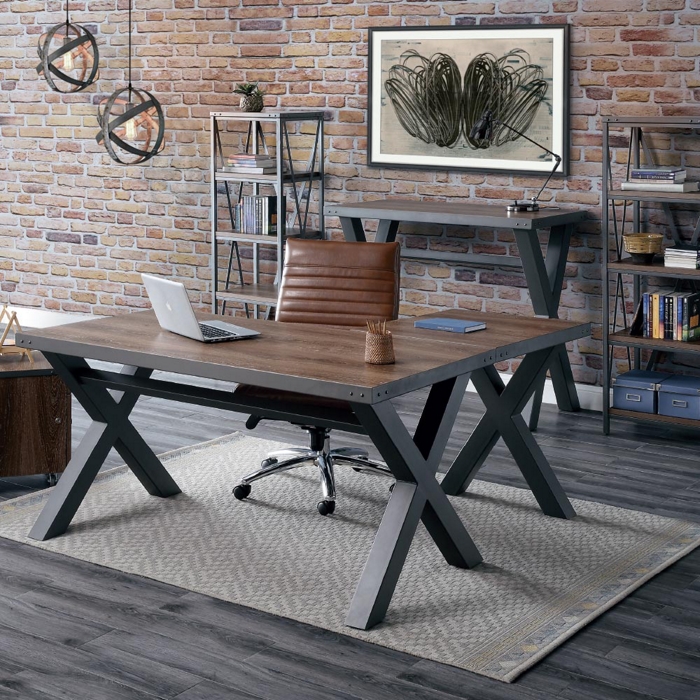 Rivet Collection
Riveted metal detail steals the show in this loft-style collection. Laminate tops radiate a warm, weathered look, while heavy-duty steel bases mean business. A standing-height desk, meeting tables and several storage options help you furnish your entire office.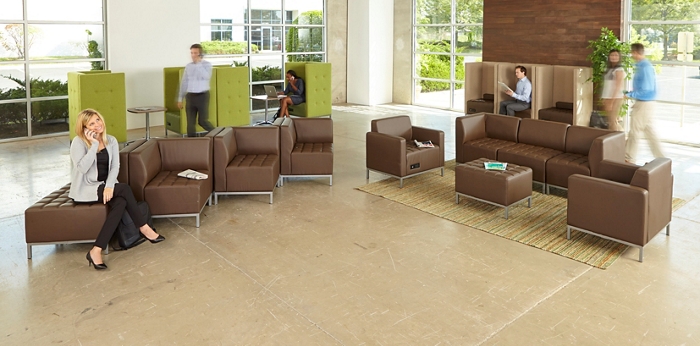 Traffic Collection
Enjoy the possibilities of modern, modular seating that can stand alone or be combined to create shared, private spaces. Soft, easy-clean upholstery and a unique privacy booth option give this lounge collection a unique look. Built-in charging ports in seating options set Traffic apart from the competition.
Like what you see? Shop all of our new office furniture here or check out our full selection of NBF Signature Series collections.