From the breakroom to the conference room, tables that provide a space to gather and collaborate are crucial to the modern workplace. That's why we're proud to introduce the all-new Bayside tables to our best-selling NBF Signature Series collection. These versatile tables have a durable construction and modern look that makes them an asset to any touchdown area.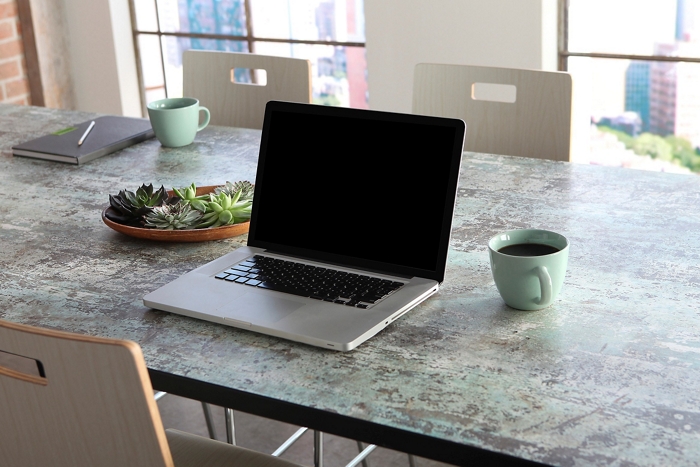 Make a Space Where Great Work Happens
Great ideas happen when you least expect them. Sometimes they happen when you're sitting at your desk, sometimes they happen over your lunch break and sometimes they happen in a meeting with the team. No matter when a new idea strikes, capturing it as early as possible is crucial for sparking conversation and collaboration between coworkers. The Bayside table can be used in a breakroom, in a conference room or in a formal conference space to help capture these moments between employees. Providing a designated place for coworkers to gather will encourage a sense of openness and willingness to share, leading to better idea generation and a boost in employee morale.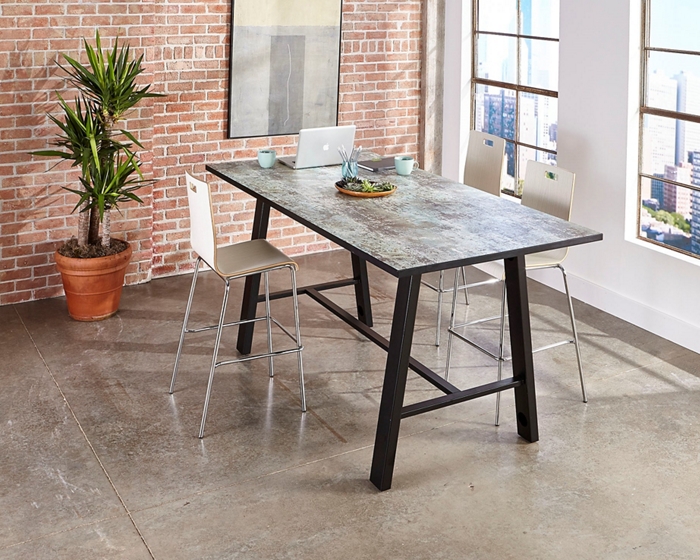 Enjoy Durability You Can Trust
The Bayside tables are constructed of quality high-pressure laminate that's scratch- and stain-resistant, making it an ideal option for use in high-traffic breakrooms and meeting areas. There's no need to worry about spilled coffee or deep dents on this furniture. Metal sawhorse-style base construction has a black powdercoat finish for reliable strength and modern beauty.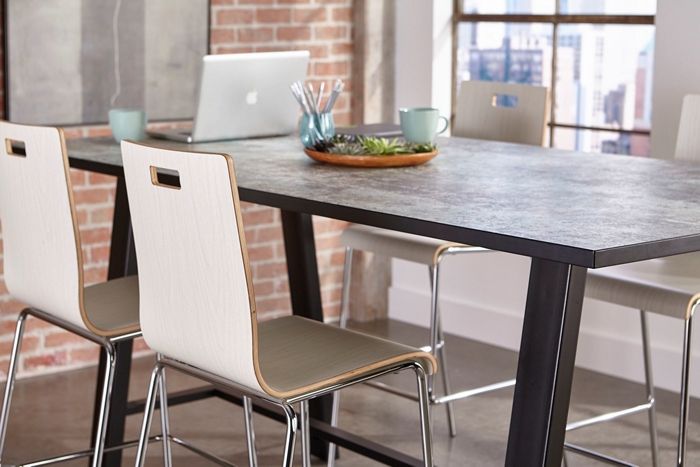 Choose from One of Two Amazing Looks
The Bayside collection tables are available in two beautiful styles. White laminate with a plywood edge gives the table a clean, minimalist look, while our exclusive mason milk paint gives off a rustic charm. Four different table sizes are available to accommodate whatever your space needs may be. We also offer solid wood variants outside of our NBF Signature Series collection for those who prefer additional flair.