Purchasing storage for your office space can be cumbersome and expensive; with Officient's Quik Start storage cabinetry you can enjoy bigger savings and easily move the cabinets anywhere in your facility before setting them up in minutes.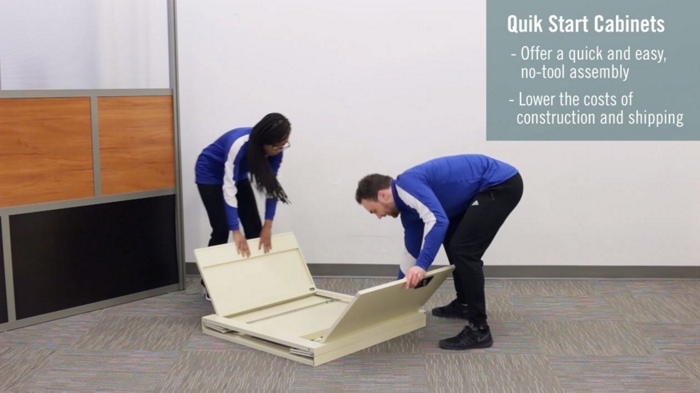 The Quik Start line is designed to be a convenient alternative to fully assembled storage units that take up a lot of shipping space and are prone to damage. Instead, this folded and flat-packed line ships in a way that is much more efficient; it allows us to pass on our savings to our customers, giving them more room to work within their budget without sacrificing quality.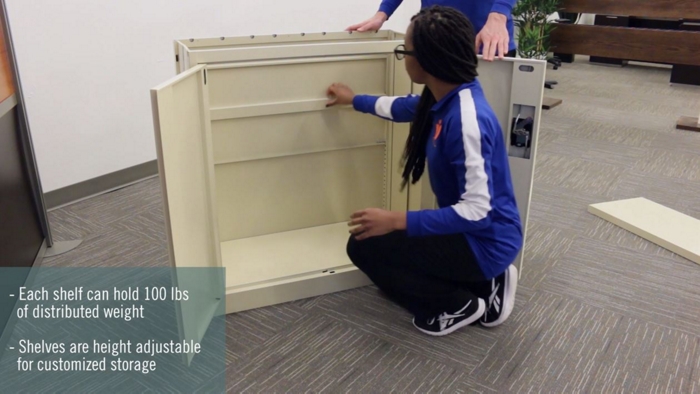 We know that you're thinking: "How can a storage cabinet I put together be as sturdy as one that arrives at my door fully assembled?" A valid concern, and one that we've addressed! Once the cabinet arrives, it only needs to be unfolded according to the instructions and each shelf will be able to support up to 100 pounds, evenly distributed. That's enough for a box of copier paper, all of your office supplies, a few heavy duty staplers and more!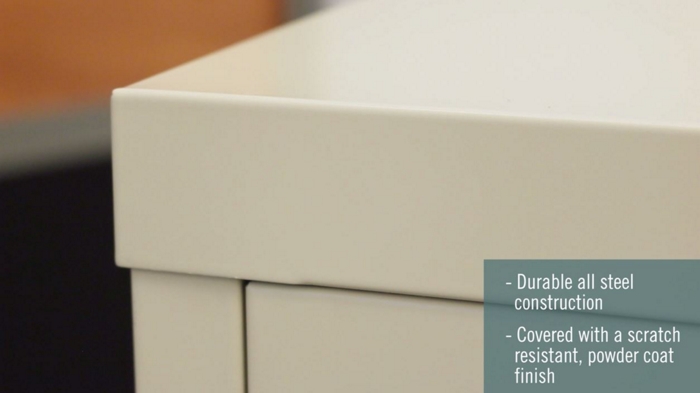 We offer two sizes, a 35"H four-shelf and a 72"H five-shelf model. Both are constructed with steel for longevity and durability and come in three colors to match any office space. If storage is something your business needs and you're looking for an affordable way to conceal those typical office items, then consider the Quik Start line as an excellent solution for your needs!
Shop the large Quik Start cabinet here
.
Shop the small Quik Start cabinet here.
See the Quik Start cabinets in action: