Modern office design has a signature look that's simple and clean. With a focus on minimal silhouettes and bold décor, it's no wonder this is the go-to style choice for most corporate offices and start-up businesses today. Want to deck out your own workspace in this luxurious yet understated style? Here's how:
Keep it Simple
If you're going for a modern look in your office, it's best to keep things simple. Although furniture that incorporates the latest technology such as adjustable height mechanisms is certainly a step in the right direction, be careful to steer clear of overly ornate design elements such as picture frame drawer fronts or bun feet. These features lean more toward contemporary or traditional. A truly modern piece will include straight lines and a sleek, sophisticated look without the overcomplicated design elements.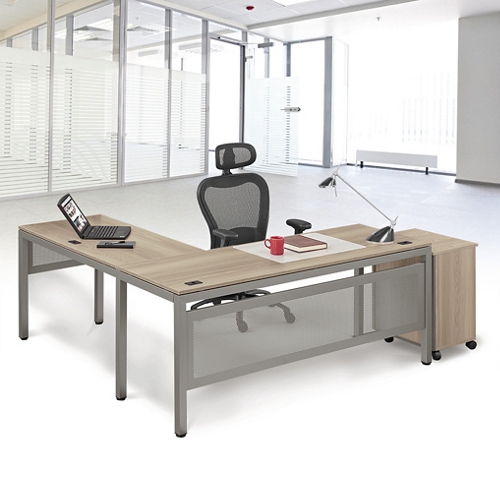 Think Minimal
Don't overstuff your office with tons of furniture and accessories. A modern workspace should have an open and airy look. Although this is primarily accomplished via simply designed furniture, it must also be enhanced by an uncluttered work life. Keep paperwork filed away, leave walkways unobstructed and be careful not to fill your walls with too much stuff.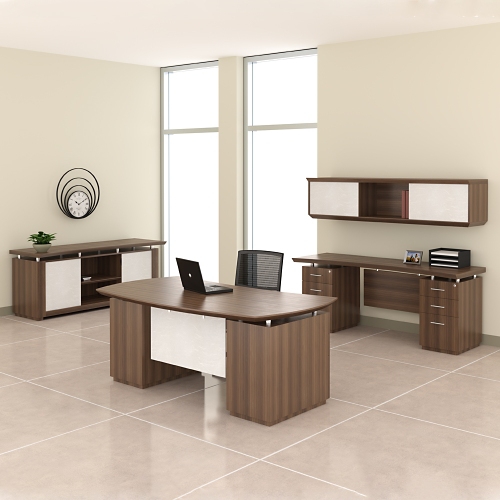 Choose Cool Colors
While warm wood tones are a staple of traditional interiors, cool and neutral shades just scream modern. Gray, black and white are ideal choices for wall and furniture palettes because they can be paired with nearly any décor when you want a pop of color added into the mix. Going with white or a light gray color for the majority of your office will also make the space appear lighter and larger.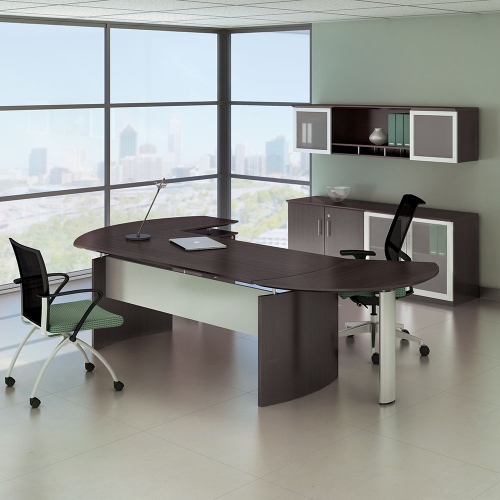 Add Statement Décor
Whether hanging on the walls or sitting on your desk, modern décor should make a bold statement. Choose large wall art that will immediately capture attention or go with metallic lamps and sculptures that stand out against your otherwise neutral workspace. Pops of color are also great additions when it comes to your office furniture. Just use them sparingly and don't overdo it.