Benjamin Moore recently announced what the 2016 color of the year will be, and we're excited about the versatility of this choice for the upcoming year! The 2016 color of the year is Simply White, and there is so much you can do with this color in an office setting. Contrary to popular belief, white does not have to be boring or stale. Here are some of the ways you can incorporate Simply White into your office for maximum effect.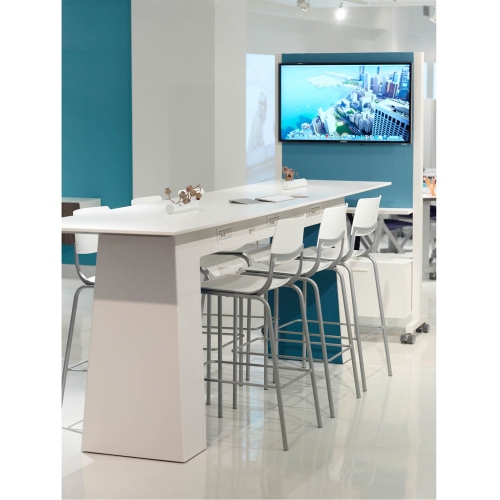 Simply white conference rooms. Rather than sticking with a traditional wood meeting room table with plain black chairs, make a bold statement when you opt for a white conference table. The great thing about white is that it can go with any color, so feel free to make bold choices when it comes to the conference chairs and accent furniture you select.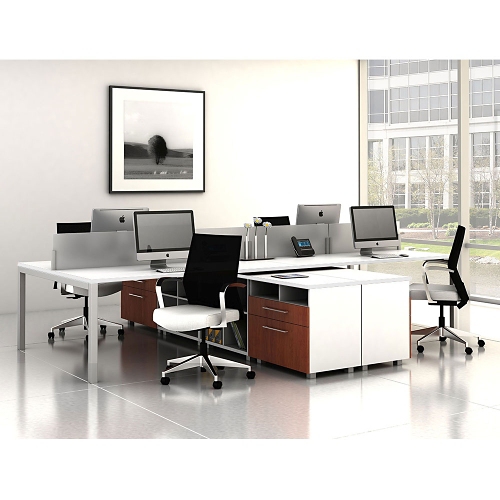 Simply white workstations. White desks and chairs will not only look great themselves, but they can actually help make your entire office appear larger. If you really want to make a room look big, try out a white-on-white look by incorporating white furniture, walls and décor. Unsure about being able to keep white upholstery clean? Try a chair with a white frame instead!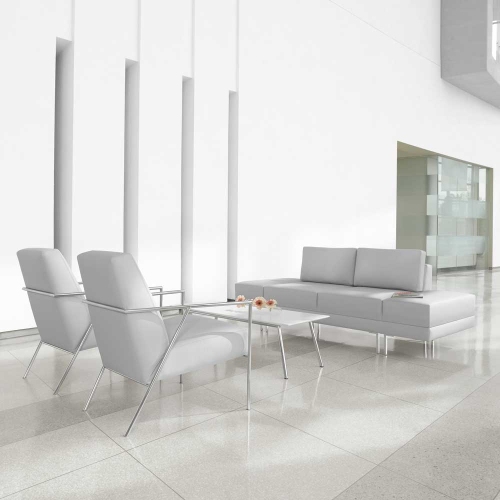 Simply white waiting rooms. If you're looking to up the style in your reception area, try incorporating white seating into the space. This will help leave a positive first impression on guests, especially when you use small pops of color here and there for contrast.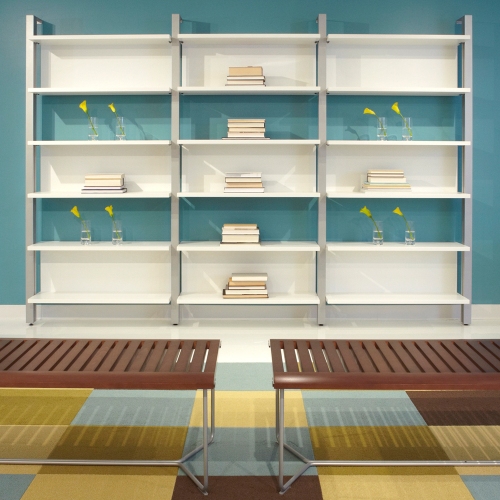 Simply white libraries. Your books and décor don't have to be the only good looking things in your office! Show off your stuff in style with some gorgeous white bookshelves. Sleek, simple shelving will show off all of your office décor in just the right way, providing a striking look without overwhelming the eye.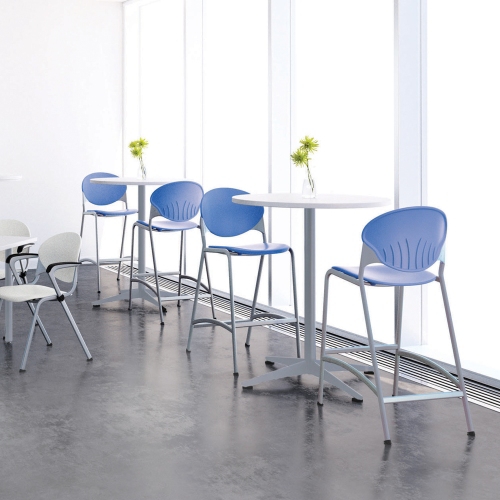 Simply white breakrooms. Not only will white furniture in your lunchroom look great, but it will also help ensure that the space is kept as clean as can be. Whereas dirt can be hidden by darker colored furniture, white will show all your crumbs and spills, so you'll really know if your breakroom furniture is truly clean when it's white!