Whether your old office chair is sinking and falling apart or you just want to make a change, a new office chair can make a huge difference in your workstation. We're constantly adding to our selection of chairs in order to keep up with the latest office design trends and provide something that fits the needs of every person and every office. These are just a few of our newest chairs.
Comfortemp Heated Office Chairs
If you're always cold at the office, then do we have the chair for you! Powered by a rechargeable battery, the Comfortemp heated office chairs use the same Gentherm technology used in heated car seats to keep you warm all winter long. The battery lasts for up to 8 hours, meaning you can expect to stay warm at work without needing to recharge in the middle of the day. High and low settings even allow you to choose how warm is warm enough.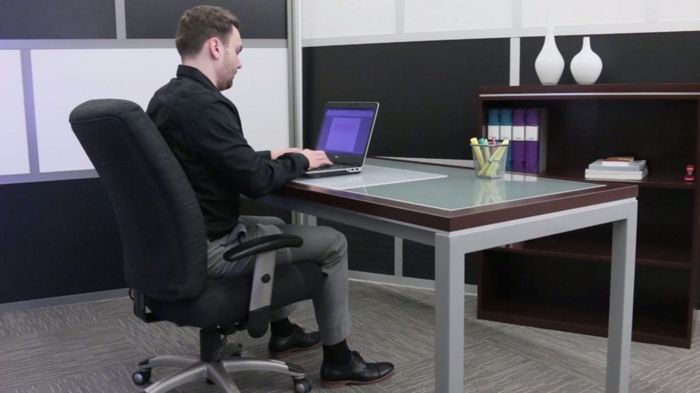 Revere Chairs by La-Z-Boy
If it's luxury you want, we've added the Revere collection to our assortment just for you! Upholstered in top-grain leather in your choice of black or gray, the Revere chairs are made from a trusted name in comfort—La-Z-Boy. Not only will you love sitting in this thick-padded big and tall chair, but you'll really love kicking your feet up on the matching ottoman. There's even a guest chair option so that you can coordinate your office chair to the guest chairs in your private office!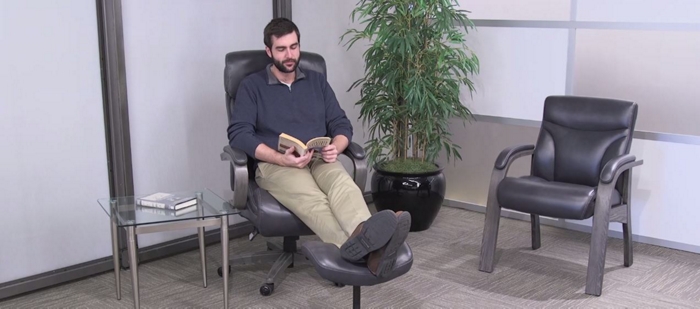 Dauerhaft 24 Hour Office Chairs
The Dauerfhaft 24-hour chairs are for job roles that mean business. From call centers to military bases, workplaces that require employee presence 24 hours a day, seven days a week need furniture to meet the high demands of constant, everyday use. That's where these chairs and stools come in. Although there are plenty of 24/7 chairs out there, they really don't come much tougher than Dauerhaft.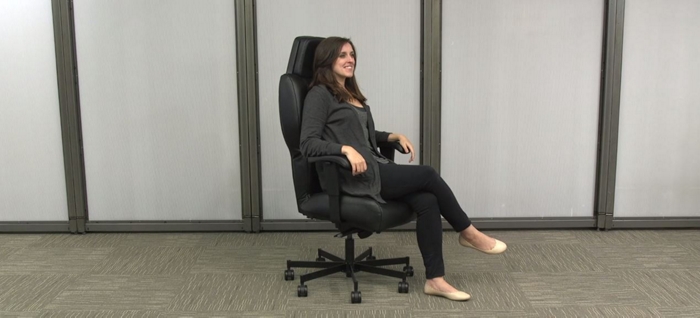 Skoop Modern Lounge Chairs
Need to bring your office into this century? Skoop chairs are designed with a modern edge. This lounge seating features a mid-century inspired design that's cool, sleek and versatile too! From waiting rooms to conference areas, we've seen them used all over, and we're proud to now offer a lounge chair option that's as flexible as it is beautiful.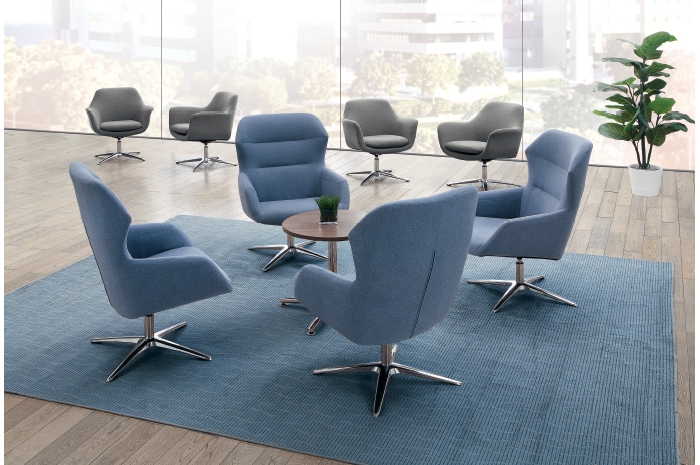 Touchdown Casual Conference Seating
Speaking of flexible, it doesn't get much more modern than our all-new Touchdown soft seating collection. This group of soft seating is made up of a variety of seats and steps that are ideal for creating a casual touchdown meeting space anywhere in your office. Touchdown's design is truly unique and reminiscent of furniture used in educational settings to foster collaboration and a sense of togetherness between students. Our goal in introducing this new collection is that it will foster that same sense of teamwork in the office as well.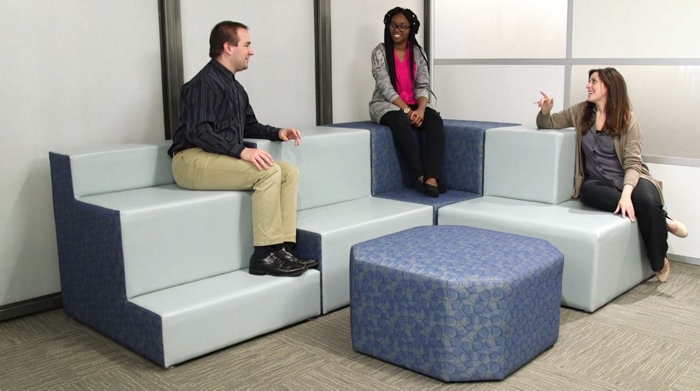 NFL Chairmats
The right chairmat will help you roll more easily over hard or soft flooring at your workstation, and it'll help protect your floors and carpet, too. Why not make it a little more fun? Our new NFL chairmats come with your choice of NFL team logo printed over the top, so now you'll be able to show off your team spirit!
Still haven't found your perfect chair match? Check out our full assortment of office chairs and chair mats.