With the need for stylish, versatile home office furniture rising to prominence, attending the High Point Furniture Market was a must for NBF's merchandising team. While some trends have been somewhat building in popularity for quite some time, many of these styles took a dramatic jump into the deep end. We're seeing a lot of styles that aren't just inspired by the leading designer's trends-- they've fully embraced all of the silhouettes and details that make these modern schemes look great.

---
It's All in the Details
Add Sass with Brass
While it seems like this trend has been making its way into residential furniture for a while, it was a major staple this year in particular. Hardware, bases, and decorative accents are straying from the brushed silvertone metals that have dominated the industry for way too long. Accessories and décor have been on this style for a while and it looks like it's here for a while.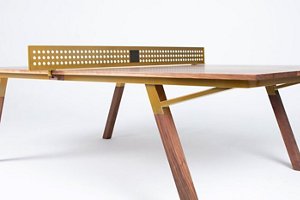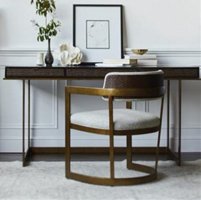 Eyes on the Horizon(tal)
With shiplap and wood panels making their way to wall treatments, it's no surprise that these horizontal details are becoming a sought-after style in desks and storage pieces. These designs add a sense of openness without sacrificing privacy, coming in blind-like styles and horizontal vents alike.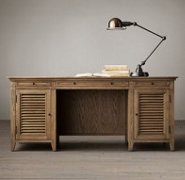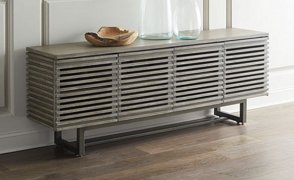 Art Deco Details
An approachable take on art deco is less of an overall design choice and more of an accent. Drastically curved silhouettes meet rectangular and perfectly circular hardware, along with molding that's aligned with the times when Deco was everywhere.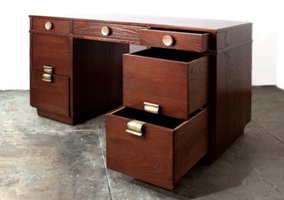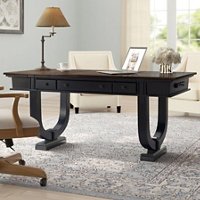 ---
Trend-Setting Storage
Grid-Style Storage
Pegboard was a kitschy choice for craft rooms as an alternative for shelving in vertical spaces. Thankfully, it has evolved into a refined trend for office spaces. These grids are often paired with storage baskets, clips, S-hooks, petite shelves, and other add-ons that can be tailored to meet your needs and style. It's quite a step-up from the utilitarian choices that preceded it.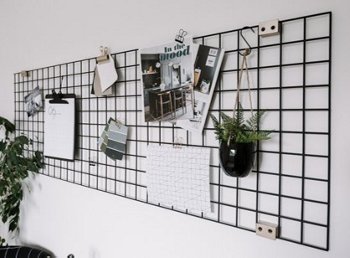 A Space of One's Own
Shared, large spaces can make it hard when two people are working or when there's a need to do double-duty in a guest room or living space. Creative dividers can be useful storage and décor solutions, offering cubbies that can be decked out in storage bins, accented with sculptures, or full of books that might mix business with a little bit of fun.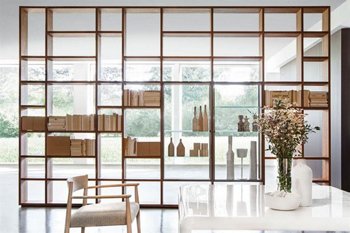 Bold Bookcase Walls
Adding a bookcase wall takes this furniture piece from a large stand-alone accent piece to an illusion of built-in that doesn't add a permanent fixture to your space. Companies are creating specific bookshelf wall designs that are specifically meant to be purchased together, sometimes including ladder rails to add a library-like effect.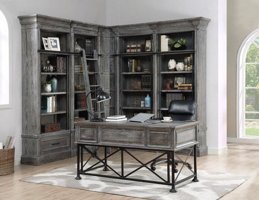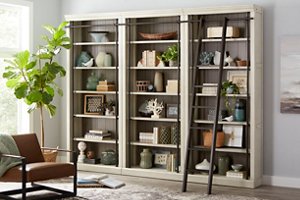 ---
Style and Feature-Rich Chairs
Ergonomics in Luxurious Leather
While a lot of ergonomic adjustments can detract from a chair's overall style, well-designed options are on the rise. The luxury of leather is one that can be afforded in a space that's designed with only you in mind. While these options can drive up the price, it's worth it for a mix of serious style, luxurious comfort, and the ergonomic adjustments that can keep your posture perfect.
Industrial is In
Industrial casegoods have been on the rise but it hasn't been until recently that seating has been designed to match. This city-chic style has emerged at a wide variety of price points and styles, ranging from executive options to more low-profile task seating.
Must-Have Minimalism
Minimal doesn't always mean simple. Minimalist seating pays serious attention to every detail, ensuring that its streamlined design aesthetics are thoughtfully assembled to fit in the most refined spaces. While these used to lean heavily on mid-century modern and Scandinavian styles, today's minimalist offerings have taken a decidedly modern, new-and-now turn.