Vast and varied, our exclusive NBF Signature Series brand encompasses over 1100 of the products we offer online, and is featured heavily in our catalog. We designed this brand to offer customers a unique selection of curated desk lines, seating and storage that they cannot find anywhere else. With hand-picked finish options, elegant hardware and choice upholsteries, we are extremely selective about the products that carry our name.
Meghan Neimon, one of NBF's dedicated merchandisers, works closely on our exclusive collections and believes that, "The best part about creating a Signature Series line is being able to take customer feedback and transform it into a finished good. We are able to develop and create a line customers truly want, something truly unique, that provides style, value and quality, and ultimately provides a solution for our customers' furniture needs." This exemplifies the thought, care and consideration that go into the decision to create each and every new NBF Signature Series collection.
Our flagship line, the elegant At Work collection in a chocolatey Espresso finish, has been a customer favorite for years and was designed as a modern table desking solution for customers who wanted a change from larger, more traditionally styled desks with built-in storage pedestals. Over the last six months, we also introduced Warm Ash, a fresh-faced, lighter tone that is proving to be just as popular.
The Metro executive chair is NBF's interpretation of the growing mid-century modern trend in home and office furnishings. Looking like it rolled straight out of a corporate office in 1970's Wall Street, this throwback chair comes complete with a stylish bentwood shell and a chrome base. The faux leather upholstery was specifically chosen for its 100% vinyl-free content, offering the look and feel of leather at an affordable price. Polyurethane is a nice alternative to vinyl because it is more pliable and produces a milder smell than vinyl, while retaining that long-lasting durability.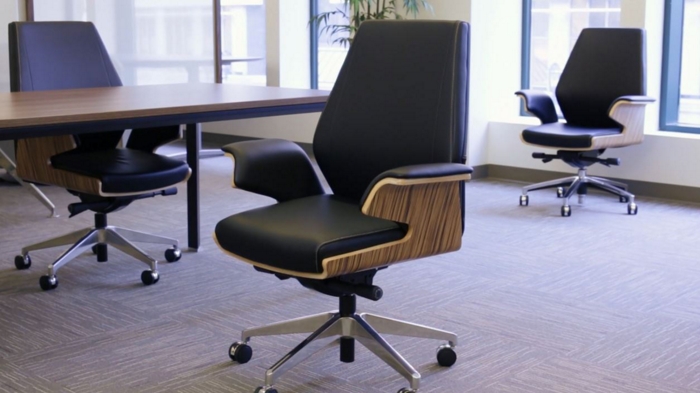 Ever-conscious of our multiple markets and unique customer needs, we created the Mason Street collection as an easy-to-clean solution for waiting rooms in any kind of office, healthcare or reception area setting. With metal frames and specific solid, patterned fabrics and polyurethane upholsteries, we were able to offer a line that not only fit those needs, but comes with variety.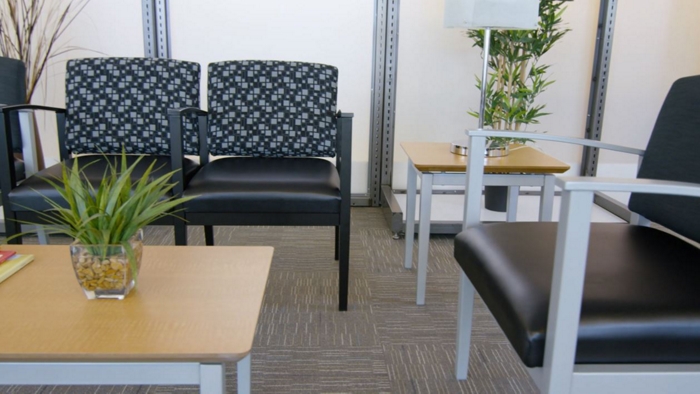 Every NBF Signature Series collection we offer carries a story and is specially designed to meet the needs of our customers. As they grow their businesses, we grow ours so that we can continue to provide them with quality products under the NBF brand throughout their journey. Come and explore our other Signature Series lines here, and see what sets NBF apart.