Champion Chair has established itself as a leader in the healthcare furniture industry by focusing solely on creating top-performing recliners and sleepers for the medical sphere. This dedication to its niche audience has allowed Champion to make some of the best products in its field, providing satisfaction to customers in organizations both large and small.
Infusion Seating Designed with Patients in Mind
Champion Chair specializes in the manufacturing of infusion therapy seating, and they are well known as a top brand in that category due to their focus on the end user. Because medical seating needs to be easy to clean and maintain, most quality recliners lack the comfort you'd expect from seating in a residential location. Champion Chair, however, goes above and beyond basic medical furniture requirements to create furniture that's as comfortable as it is durable. After all, infusion therapy seating is typically used for hours at a time, and sitting still for that long in an uncomfortable chair can certainly make an already unpleasant visit even worse. Champion puts the patient at the forefront of its design, making its recliners and sleepers some of the most comfortable high quality medical seating options available. Intuitive design elements also make the recliners a breeze to use, so patients feel at ease operating them with minimal instruction.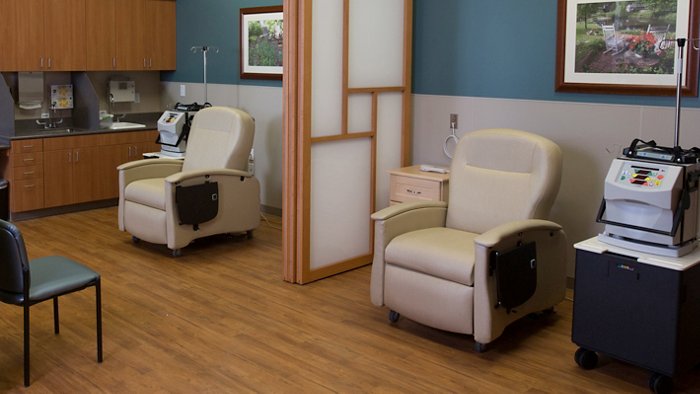 Infusion Seating Designed with Care Givers in Mind
Healthcare seating needs to be pleasant for patients to use, but it also needs to make care givers' jobs as easy as possible. Recliners and sleepers from Champion Chair are not only comfortable for the patient, but they're also durable, meaning they'll last year after year even in a busy facility. That same upholstery that's plush enough for the patient to enjoy is also durable enough to handle harsh medical grade cleaners on a regular basis, and the steel framework on these chairs reinforces them to support more weight for longer periods of time. Replaceable parts and quick release seats make these chairs a breeze to clean, and swing out arms make it easy for care givers to help patients get into and out of the chairs.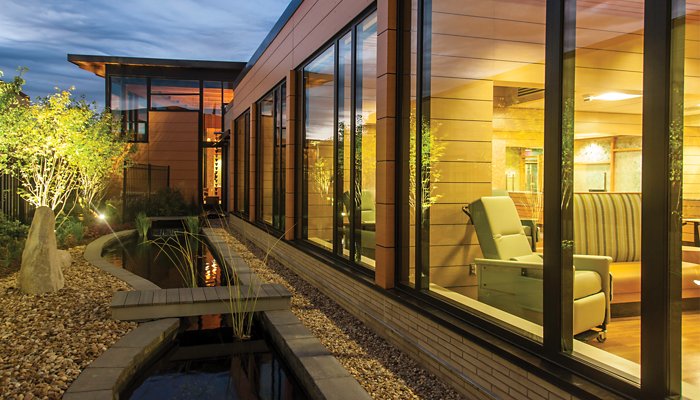 Special features abound on Champion recliners. Many have a Trendelenberg feature that reclines the chair far back enough that the user's legs are above the head, bringing the flow of blood back up to the head in situations where it's needed. These seating options are very customizable and can be purchased with a huge range of special features such as specialized recline mechanisms, trays, heating and massage elements, colors and IV racks.
Want to learn more about this top-rated healthcare brand?
Shop Champion healthcare furniture
or browse our full selection of
healthcare furniture
.