Happy 2016! As we do every year, we've added several brand new collections to kick off the new year along with a couple of remixes of old favorites. Here are ten of our favorite newcomers for 2016.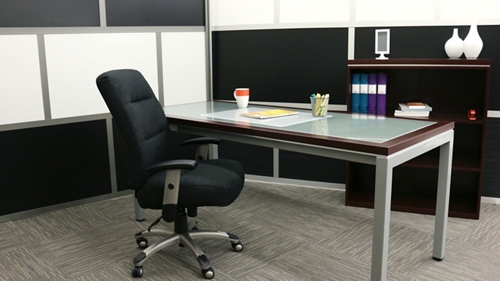 Comfortemp Heated Chair. Do you get cold easily in your office? The Comfortemp heated office chair was developed to help you with that! As the name implies, this is a heated office chair, and it uses the same technology as heated seats in vehicles utilize to keep you nice and toasty. It features automotive grade heating elements from Gentherm with low and high settings as well as an automatic shut-off just in case you forget to turn it off at the end of the work day. Best of all, you don't need to struggle with any cords or wires because this cordless chair is powered via a rechargeable battery pack that lasts up to eight hours on a single charge. You'll never need to be cold in the office again!
Shop the Comfortemp collection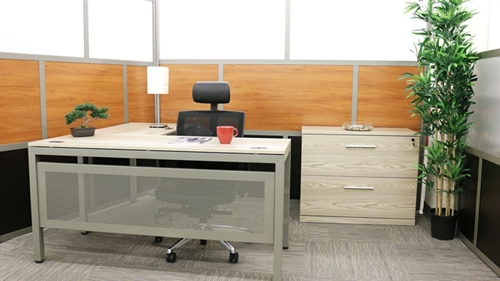 At Work in Warm Ash. Our best-selling At Work collection has been around for years, but it's only ever been offered in a dark espresso finish… until now. We recently added a new finish option to most of the items in the At Work collection, and we call it Warm Ash. The framework has the same sleek look, and all items have the same high quality construction, but now you have the option of equipping your space with a much lighter, airier color if espresso isn't your thing. Of course, that rich espresso version is still available as well.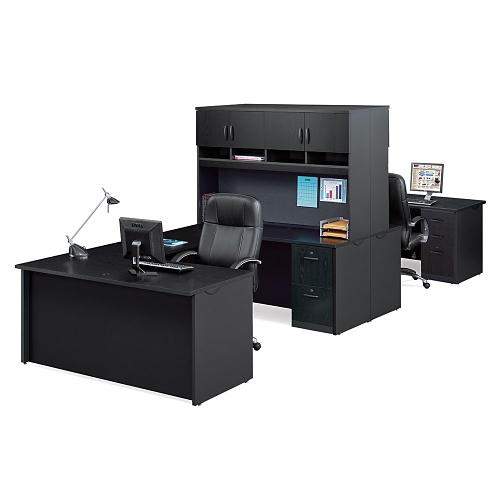 Sauder Via in Bourbon Oak & Soft Black. Another old favorite in a new color, Sauder's Via collection now comes in a monochromatic black finish that includes the normal soft black base, but with bourbon oak surfaces where once only classic cherry was available. Please note that the bourbon oak finish does not come with the collection's signature Eversheen top coating but instead has a matte wood grain look.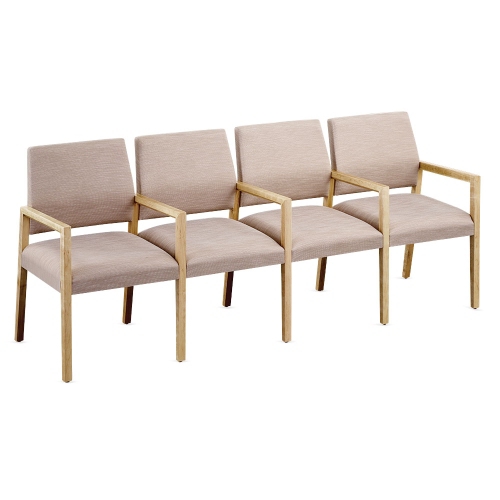 Hampton Reception Seating & Tables. This NBF Signature Series collection will help you achieve a contemporary look in your office waiting room at an affordable price. The grouping includes a multitude of guest chairs in different configurations plus the coffee and end tables to match. Choose from a number of different patterned and solid fabric options, plus frame finishes in various shades of wood color.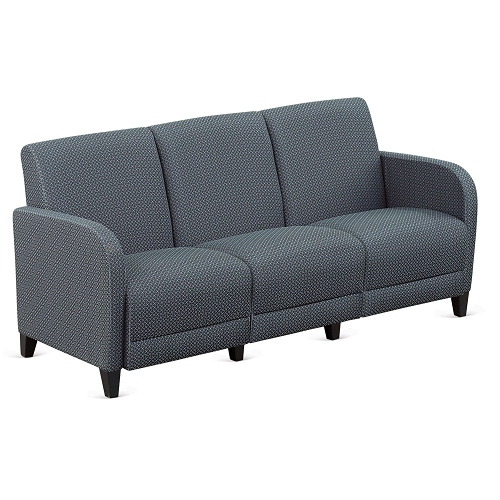 Parkside Reception Seating. The primary goal that this collection of reception area furniture aims to achieve is providing comfort to guests in your waiting room. Well-cushioned soft seating lends a cushy feel that's meant to make visitors feel at home in your lobby. Glass top end, coffee and sofa tables are also included in the collection and are sure to bring a sleek, modern appeal to your reception area.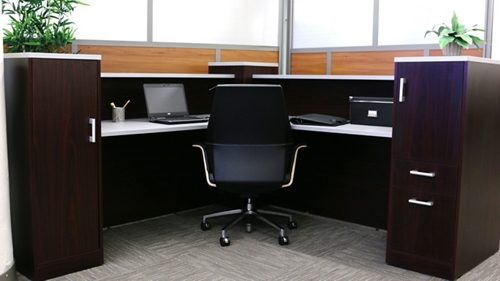 Tower Reception Desks. Not only have we introduced exciting new reception seating collections this year, but we're also introducing the beautiful and versatile Tower reception desk as well. This receptionist desk is beautiful enough to leave a positive first impression on visitors, but it's also functional enough for your receptionists to work at in a productive manner. Rich mahogany laminate is beautifully complemented by gray laminate, creating a look that is distinctly modern. And those towers aren't just for show. They contain valuable storage space, providing employees with ample workspace and leg room.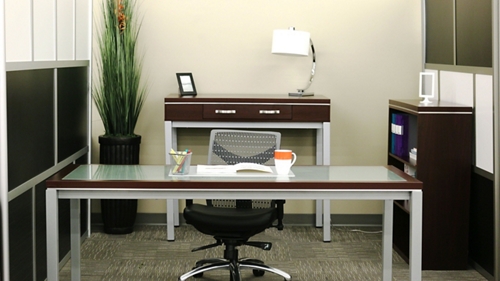 Reveal Modern Office. A new Officient collection this year, Reveal is an excellent choice for the office that values versatility without having to sacrifice style. This group of office furniture includes a variety of desks, including standing height desks and glass top desks, as well as a number of storage and conference items. There's even the Reveal Instant Office which is a sleek and stylish twist on the traditional cubicle.
The Metropolitan Collection. This brand new NBF Signature Series collection is quickly catching up to At Work as one of our best-selling lines. It's no surprise, since this grouping of office furniture has the same beautiful combination of wood laminate and silver accents. The boardwalk laminate finish has an almost driftwood-like look to it, which is a color that's grown substantially in popularity over the last couple of years. Metropolitan is well-rounded, offering a full selection of desks, filing cabinets, bookcases and storage options so that you can create a complete coordinated look in your office.
Shop the Metropolitan collection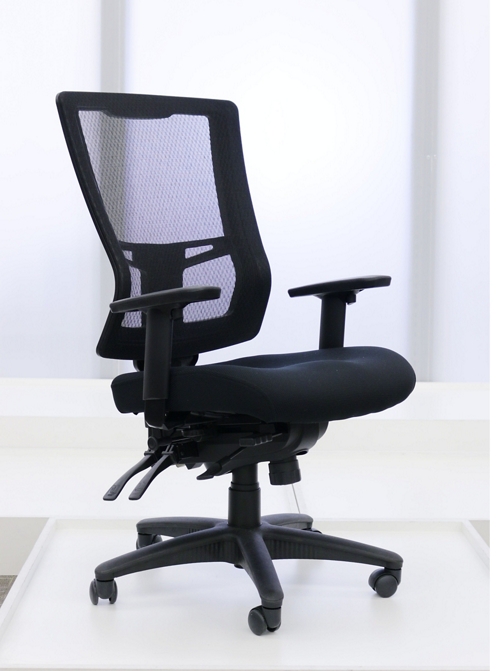 The Perspective Chairs. Brand new to our exclusive NBF Signature Series collection for 2016, the Perspective chairs are designed to keep you and your guests cool and comfortable in the office. This seating collection includes task chairs, drafting stools, guest seating and nesting chairs, all of which feature modern mesh backs that provide ample airflow. Select a chair with a fabric seat or go with one that has a mesh seat to match the back.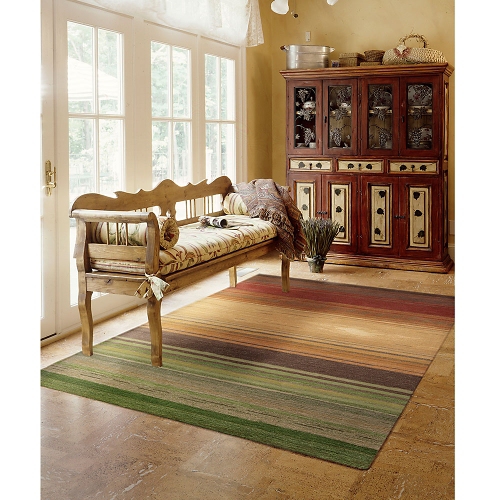 New Décor. We've added a boatload of new office décor to our website! Among these are table, desk and floor lamps from Pacific Coast Lighting. These lamps will not only illuminate your office, but they'll do so in style. We've also added a large number of pillows and area rugs of various styles and sizes from a new brand called Nourison.