Another NeoCon has come and gone, and furniture makers this year had a lot to say via the new designs in their showrooms. From a focus on better human health in the office to a spin on funky, fresh design aesthetics, this year's largest commercial office furniture show was filled with bright and exciting new trends.
Style and Design
NeoCon 2017 was all about graphic prints, bold colors and tons of texture. We saw several colorful showrooms, some of which were decked out in a single bright color and others with a much broader palette. Unique textures were present not only on seating but on desk fronts and shelving as well. Various textures brought new life to furniture that would have otherwise been old news. Décor including pillows and rugs were most often seen in animal prints and textures, including sheep wool and cow hide that was soft to the touch. In addition to upholstered texture, we also saw many instances of DIY office décor that brought visual texture to the various showrooms throughout NeoCon.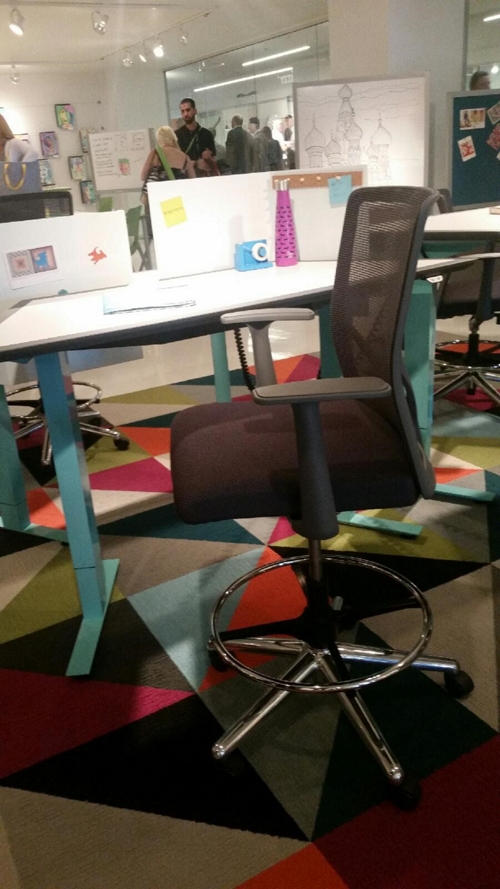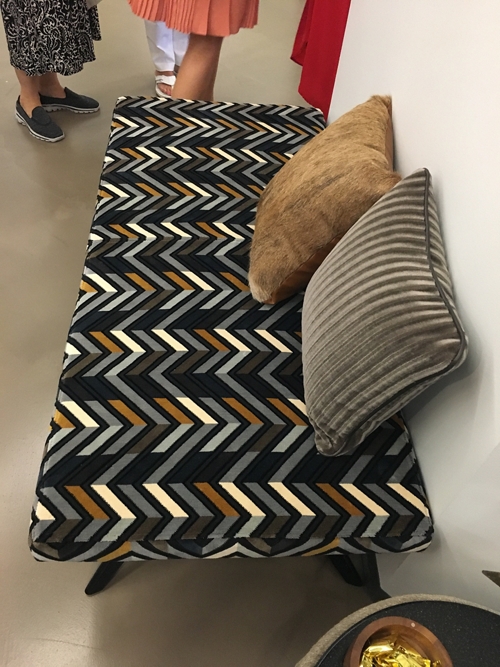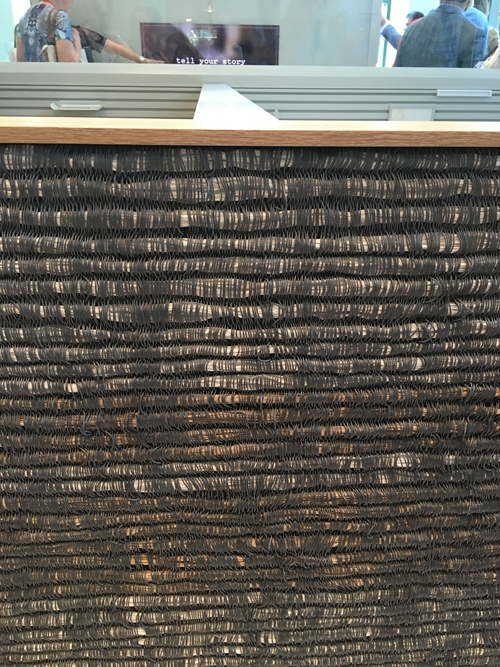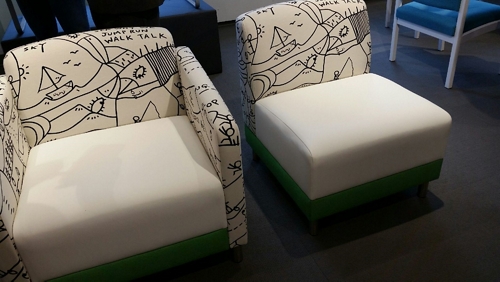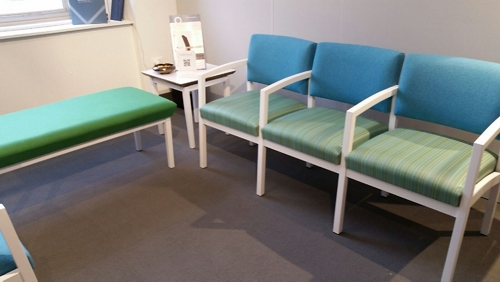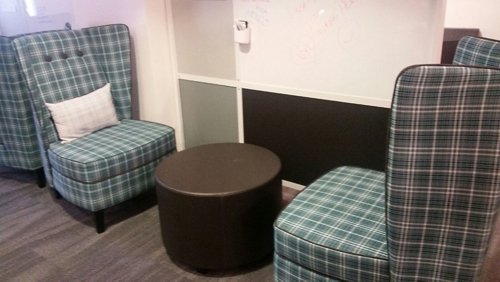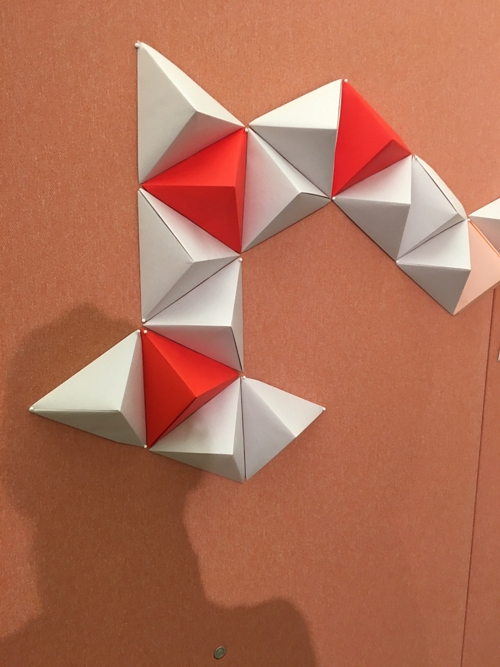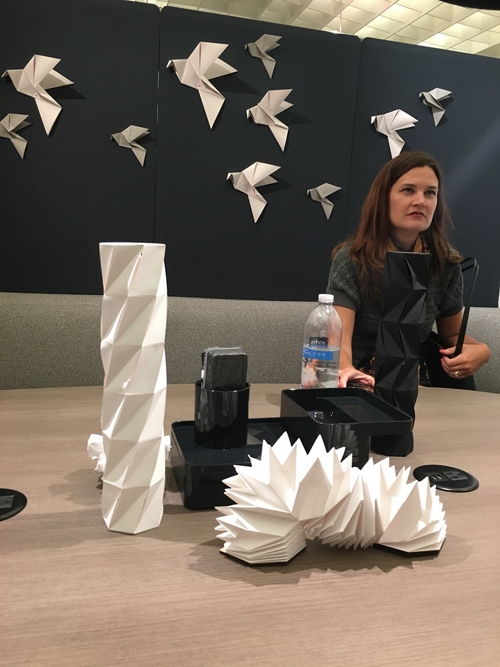 Active Working
Active working is a fairly new trend that we've seen at the NeoCon showrooms for a couple of years now. At this year's show, we saw the trend evolve from ball chairs and adjustable desks to leaning stools and wobble boards. "Perching" appears to be the new standing, as it positions the body into an upright leaning position, allowing for proper blood flow and a greater level of comfort. In addition to products that assist with active seating, we also saw products that enable employees to be more active while standing. Most notable of these is a new surfboard-like tool called Kick from Safco which allows the user to wobble and shift his or her weight while standing at a workstation.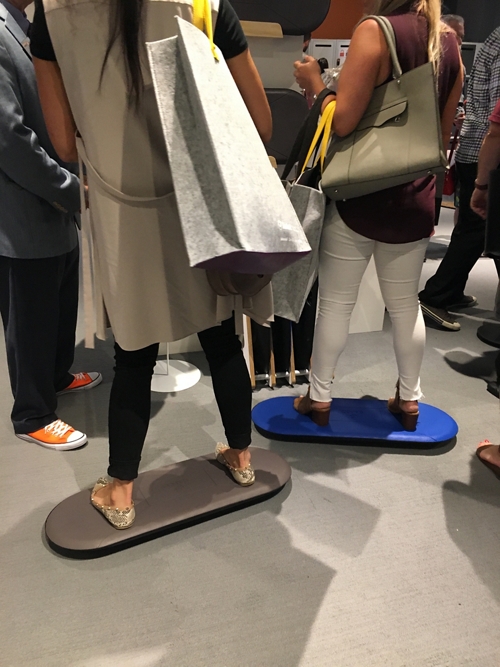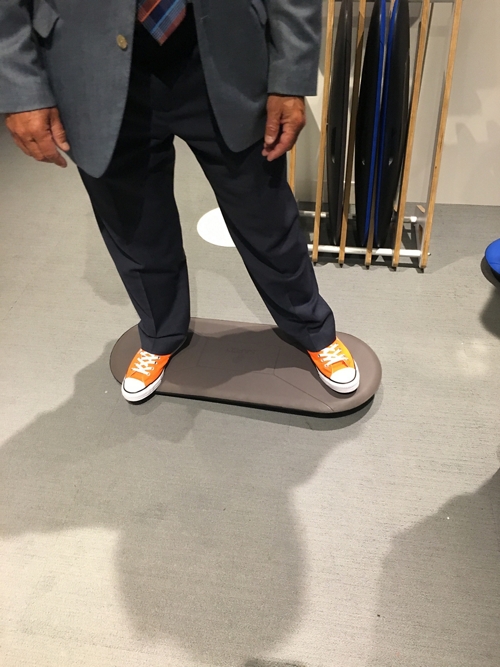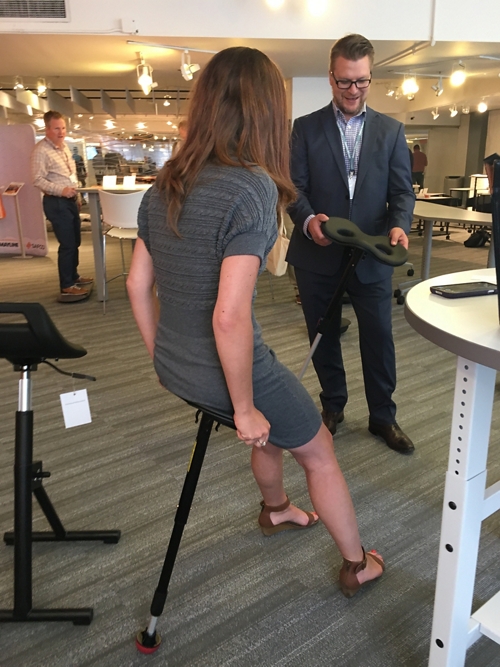 Functionality
In addition to a plethora of standing height desk options, we also saw desks with other features that help boost productivity. One of the biggest trends was whiteboards across every surface. From desks with whiteboard panels to tables with built-in whiteboard tops, everywhere you looked there was a surface that could be written on. Built-in office supply holder cups and paper trays were also common, as were built in charging not only within desks, but waiting room seating as well. One particularly surprising trend we noticed in many showrooms was the move to tall, skinny filing pedestals as opposed to the traditionally short and wide lateral files of the past.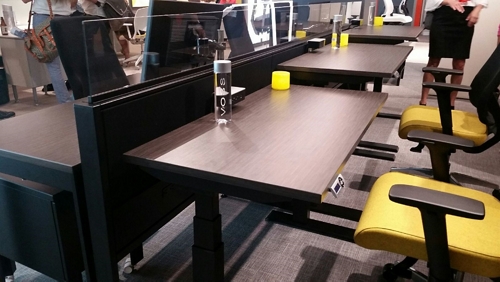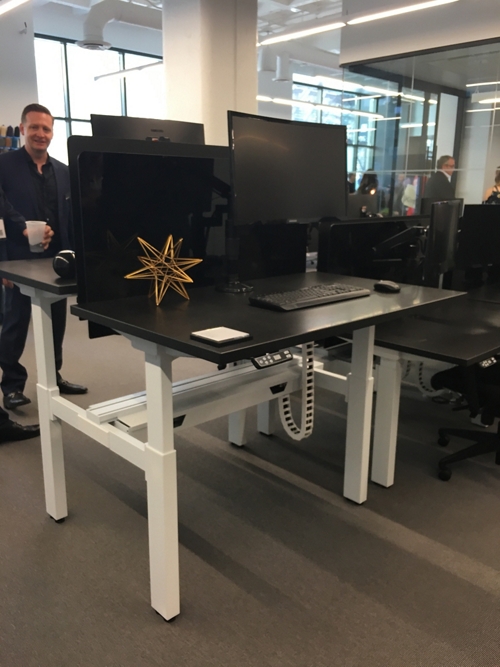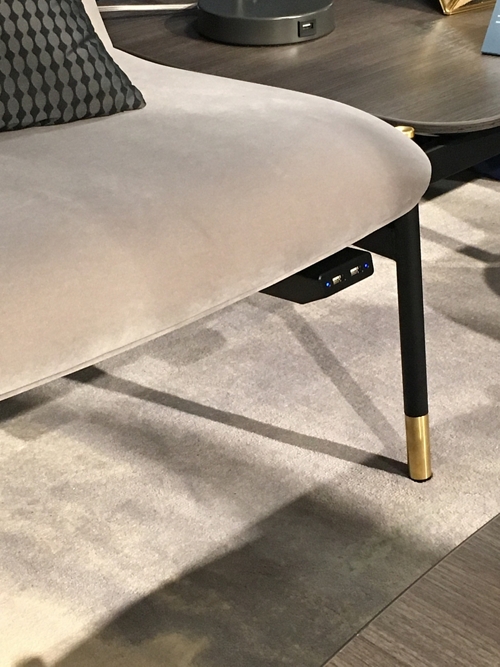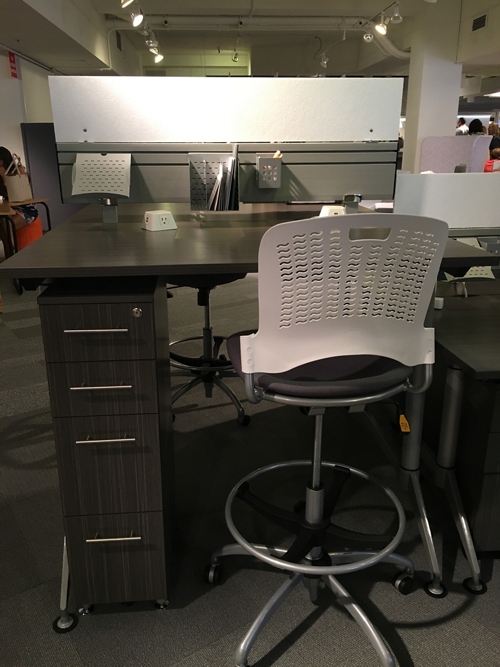 Private Space
With the growing popularity of the open office comes the need for designated private spaces, and we saw a ton of creative solutions to this common office problem at this year's NeoCon show. First, we saw some variation of a single-user pod-like workstation similar to Steelcase's Brody at nearly every A Grade manufacturer we visited. In addition to workspaces, the need for private meeting spaces seemed to also be of top concern. From movable room dividers to tiny house-shaped pods to cocoon-like teleconference spaces, there were private spaces galore at many of the showrooms.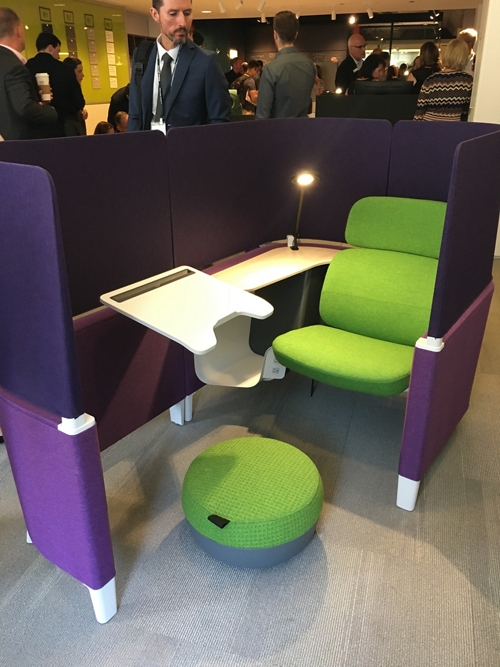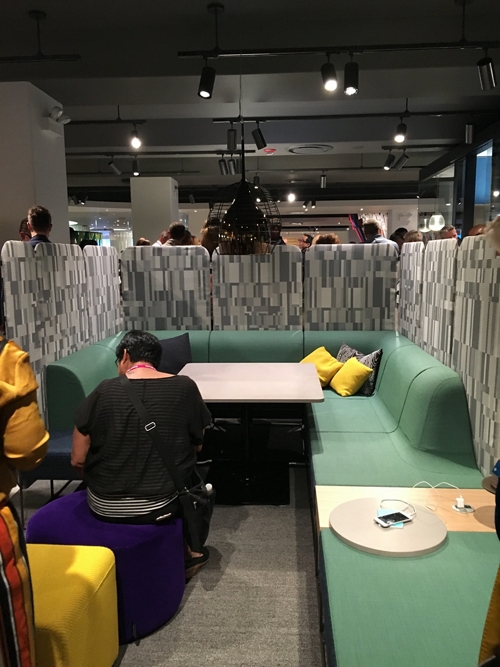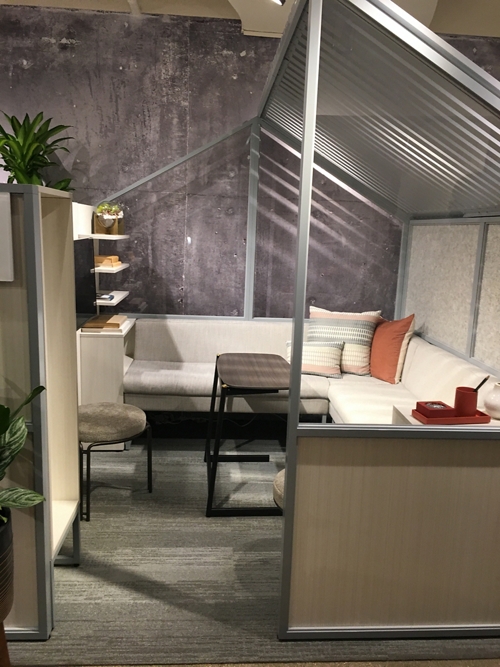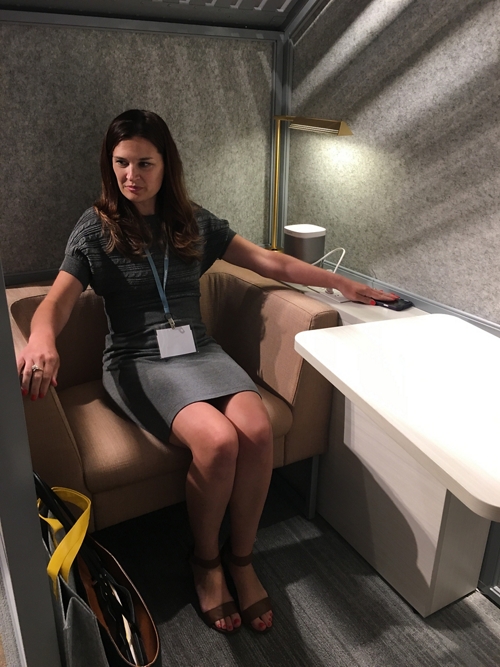 What are some trends you want to see in the office this year? Watch the video below to see for yourself what the experts are designing!