Summer is finally here, and that always means new and exciting things for us! This summer, we're proud to introduce four new NBF Signature Series collections, all designed to solve problems commonly faced in offices of all shapes and sizes.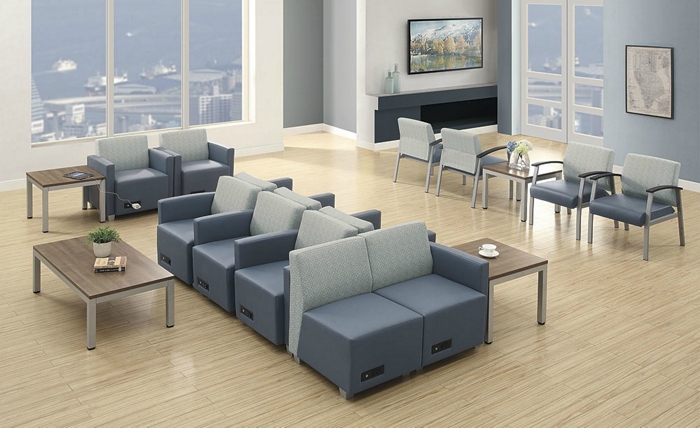 Compass Collection
The NBF Signature Series Compass collection was new to us last year, but this year we've expanded it. The addition of a mobile power tower, healthcare-grade metal frame seating and soft seating with built-in charging allows you to outfit your entire waiting room in a single collection for a well-coordinated, contemporary look.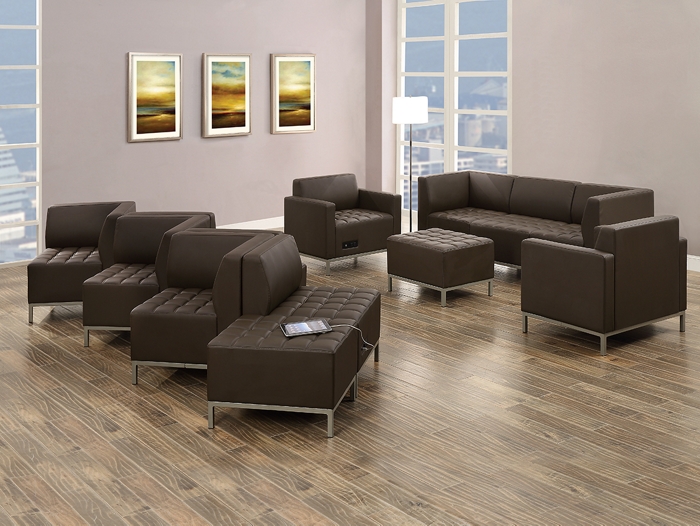 Traffic Collection
Modern and modular, the Traffic collection is designed to accommodate waiting rooms of all shapes and sizes. The collection includes guest seating both with and without arms, corner sectionals, sofas and ottomans, allowing you to configure the furniture in just about any way that suits your needs. The tufted cushion seats add visual interest and comfort, while built-in outlets allow guests in your reception area to stay connected while they wait for their appointments.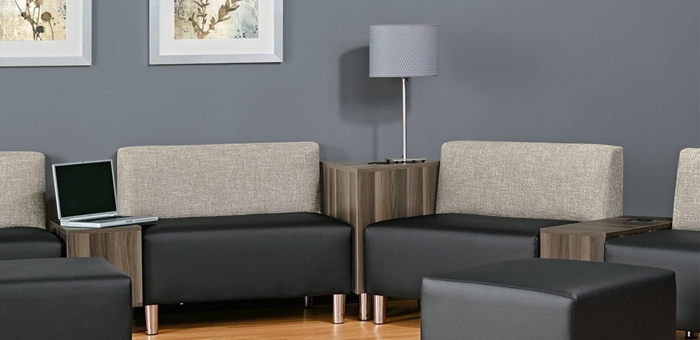 Riverside Collection
Similar to the Traffic collection, the Riverside collection is made up of different types of soft seating which is modular and modern in style. While Traffic offers charging ports in its seating, Riverside provides it in the matching end tables between seats. Vinyl upholstery is a breeze to keep clean, while fabric seat backs bring visual interest to the space.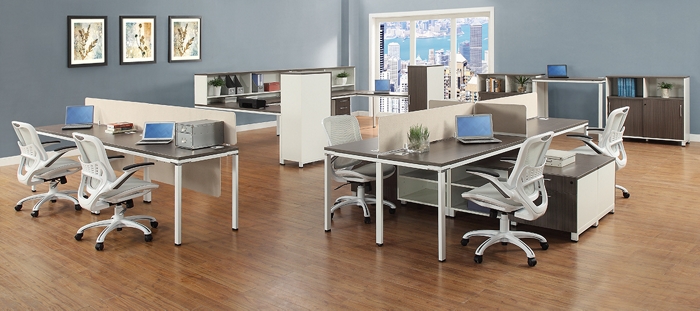 Element Collection
Modern and modular is in this summer, and the NBF Signature Series Element collection is bringing it to the corporate space. These table desks can be positioned in L-shaped, U-shaped and more basic configurations, with or without modesty panels. Storage options include wardrobes, filing cabinets and hutches which are also modular to provide everything your employees need, even when needs are always changing.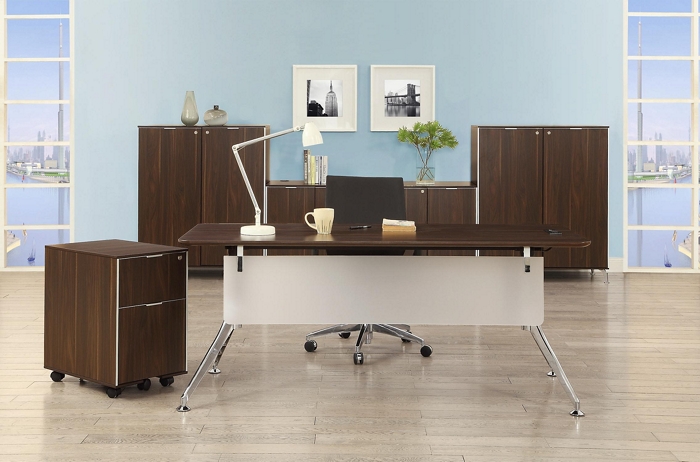 Astoria Collection
Astoria was designed with the style savvy executive in mind. Mid-century modern flair is evident in the flared desk legs and rich wood against metal within this collection. Storage options are numerous and include bookcases, filing cabinets and credenzas to make this furniture not only beautiful but functional.
What do you think of our new NBF Signature Series collections? Share your thoughts and opinions in the comments below and check out some of our other NBF Signature Series collections!