On January 31, our founder, George Mosher, passed away peacefully after battling pancreatic cancer. George and his wife, Julie, founded National Business Furniture in 1975. Under George's leadership, NBF flourished as a company; creating strong bonds with employees, customers and suppliers alike. After George and Julie sold the company in 2006, George remained very active in the business community; helping entrepreneurs and new companies get their start.
His energetic spirit gave flight to many organizations; especially ours. George's generosity and caring has helped countless people in this world achieve great things, and those of us lucky enough to have known him, will never forget him. George and Julie (who passed away in August of 2017) will be dearly missed by their children: Karen, Holly and Robert; grandchildren; and by everyone here at National Business Furniture.
To learn more above George's life, and his amazing marriage of 50 years to Julie, please read this wonderful profile of the couple from the Milwaukee BizTimes. You can also see George give his acceptance speech from the BizTime's 2016 Lifetime Achievement Award.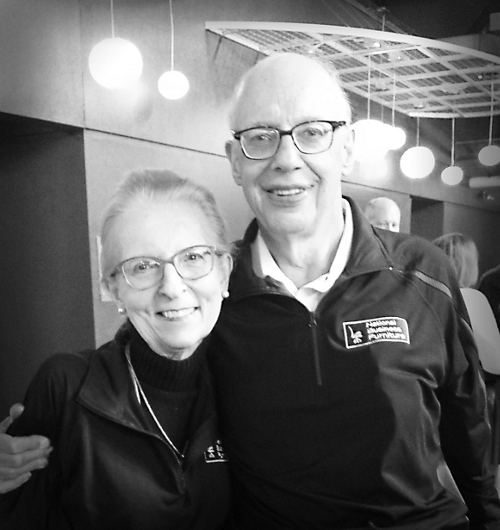 George and Julie Mosher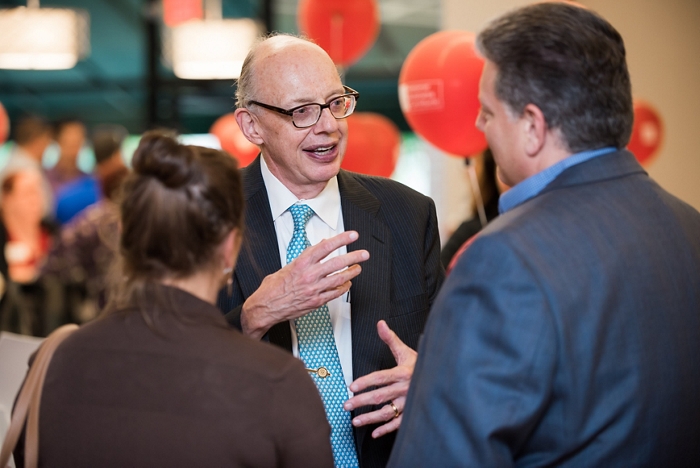 George Mosher at the NBF ribbon cutting ceremony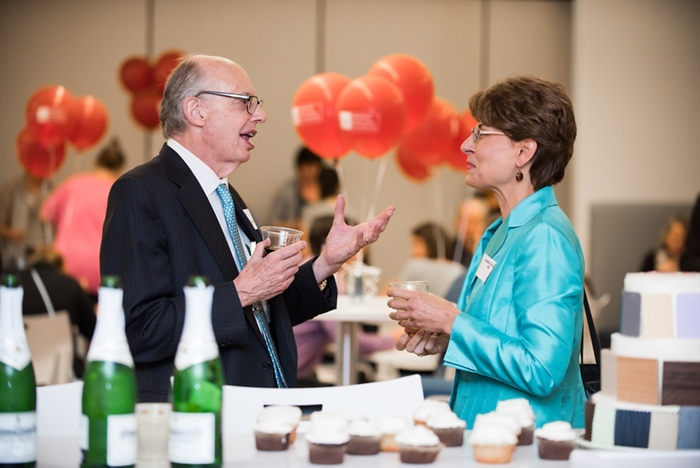 George Mosher and Desiree Pasbrig at the NBF ribbon cutting ceremony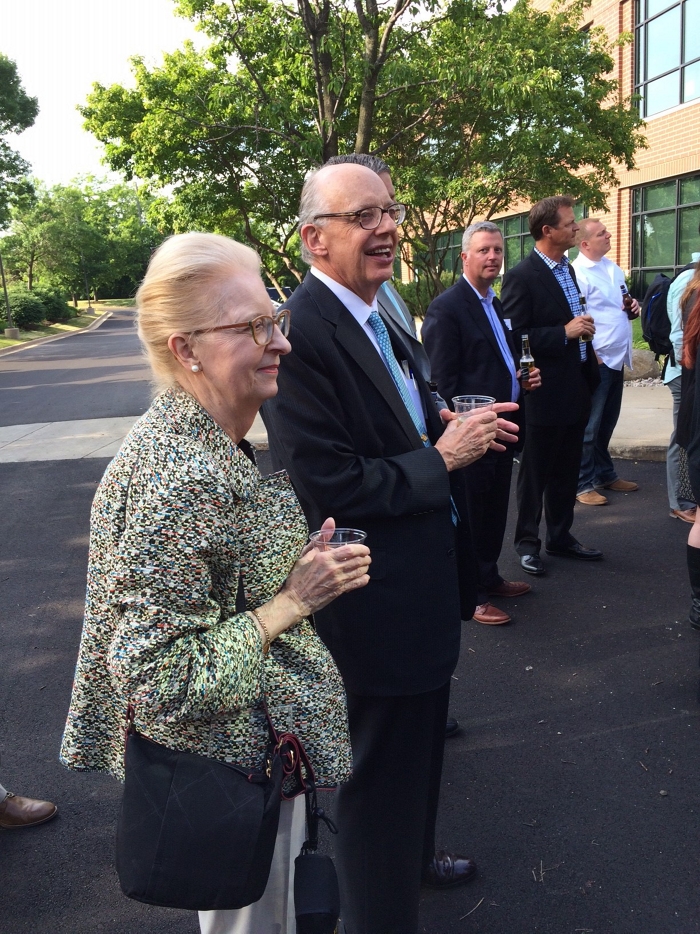 George and Julie Mosher at the NBF ribbon cutting ceremony
Header image credit: www.biztimes.com