Looking for mid-century modern style at a price your business can afford? Allow us to introduce you to our exclusive NBF Signature Series Astoria collection.
Mid-Century Modern Office Furniture
From its tapered metal desk legs to its dark walnut laminate finish, the Astoria collection exudes mid-century modern style. Whether you're attracted to furniture with clean lines or you just really love that Mad Man-inspired elegance, this collection delivers a blend of 1950's charm with a modern edge you're sure to appreciate. Plus, the minimalist profile of Astoria will create an open, spacious atmosphere in your office.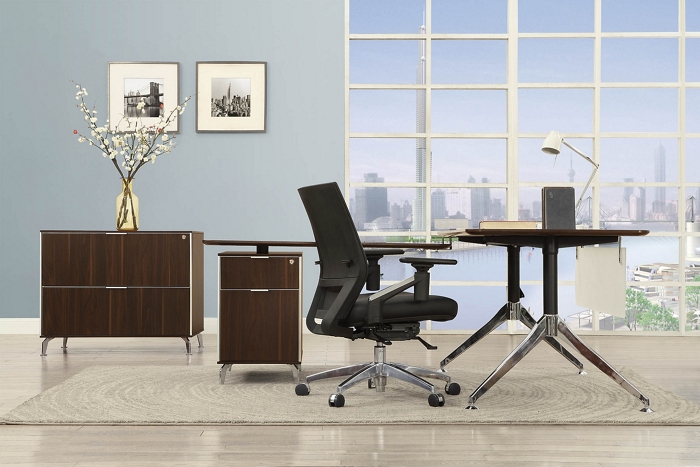 Affordable Desks and Storage
Due to its historical significance and mass popularity, mid-century modern office furniture is tough to come by at a price a small business or mid-size company can afford. That's why we designed Astoria with the budget-minded business at the forefront. Laminate work surfaces are scratch- and stain-resistant, making them not only beautiful but durable, so you won't need to worry about replacing your office furniture any time soon. Storage options include credenzas, filing cabinets, mobile pedestals and wardrobes—all at attractive price points.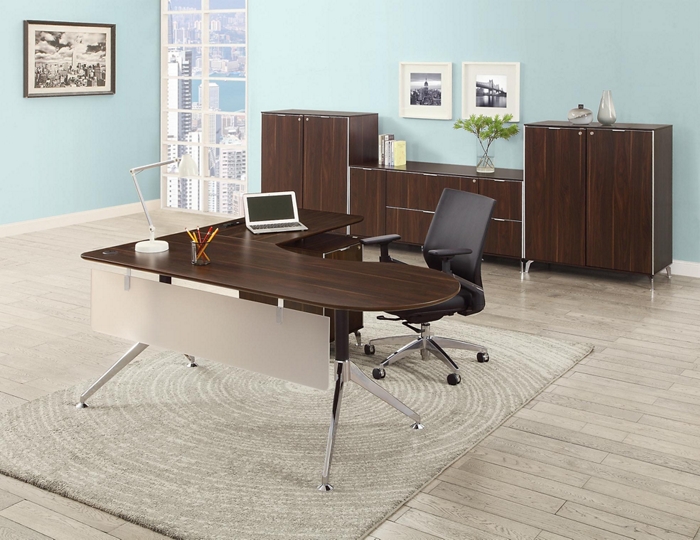 Desks with Integrated Technology
While the Astoria collection boasts the retro style of the mid-century American period, it's also equipped with modern conveniences to make your work life better. Desk tops feature built-in power ports which include outlets and USB charging ports, allowing you to keep your laptop and mobile devices charged up and ready to go at all times.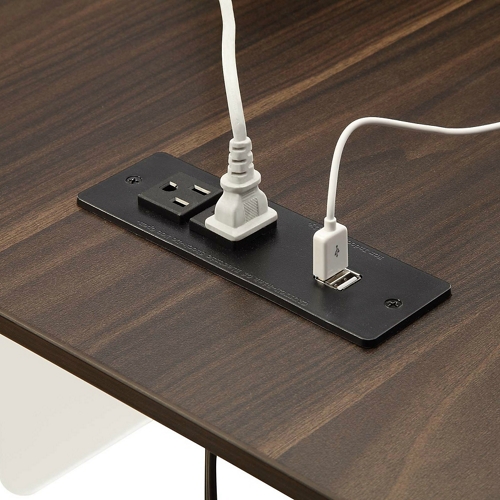 Want to learn more? Check out the NBF Signature Series Astoria collection here, and peruse our full assortment of mid-century modern office furniture.