Ready for the office of your dreams? If you've already been scouring board after board on Pinterest trying to come up with inspiration for your own office design, you may find yourself leaning toward one design trend or another. To learn more about the most common types of office styles, check out our complete guide and create the beautiful office you deserve.
Industrial Office Furniture
Industrial design is a popular trend in residential and commercial interiors that features a blend of organic and man-made elements to create a unique sort of balance. This particular trend is a breath of fresh air when compared to its rigorously detailed traditional and starkly minimalist modern cousins. In contrast to these popular styles, Industrial design embraces the utilitarian nature of buildings, utilizing elements like exposed brick and open ductwork as things to be appreciated, not hidden. Learn more about this office style trend by reading our guide to decorating with industrial décor and furniture.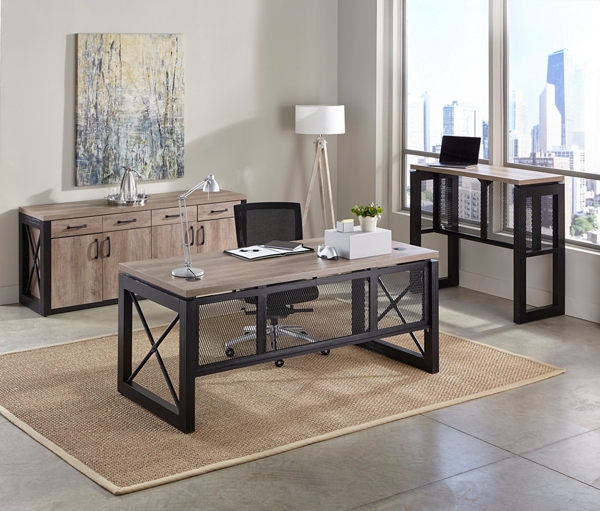 Rustic Office Furniture
Rustic office design has the unique ability to turn a cold, stodgy office into a warm, welcoming workspace by use of the simplest of elements. With neutral colors, a worn-in look and a little help from Mother Nature, you can take your office from corporate to comfortable in no time. Remember to incorporate natural elements, a worn-out design and warm, neutral colors when bringing this style trend into your office. Learn more about rustic office design in our guide to decorating with rustic décor and furniture.
Traditional Office Furniture
Whether you're working in a lawyer's office or just love the rich look of classically styled furniture, traditional offices are a sight to behold and easy to achieve in most workspaces. Be sure to create an atmosphere that's warm and welcoming by incorporating furniture in a deep cherry, chestnut or mahogany finish with office chairs in fine leather. Elegant details such as nailhead trim on chairs and picture frame panels on desks will give a nod to the historical significance present in traditionally styled office furniture. Learn more in our guide to decorating with traditional office furniture and décor.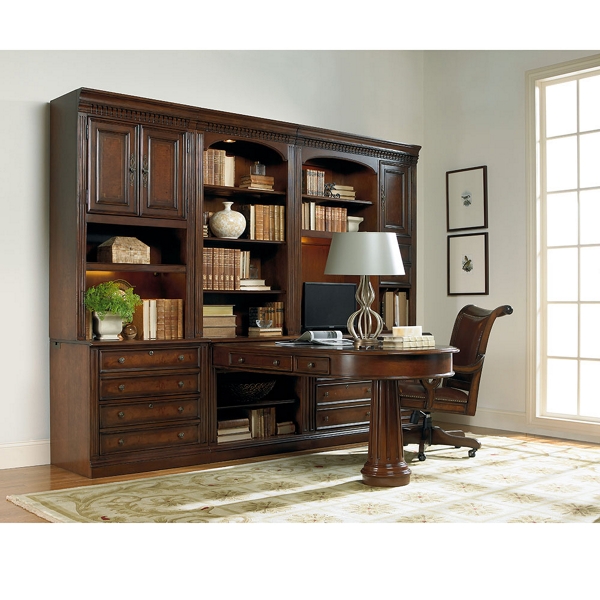 Transitional Office Furniture
Transitional design is a mix of traditional and modern interior design aesthetics. When it comes to design styles, modern and traditional are fairly well-known and easy to define, but the lines are blurred when it comes to transitional pieces. If you're looking for a happy medium between the two, transitional may just be the way to go. Check out our guide to transitional office design to learn how to bring this classic yet modern look to your workspace.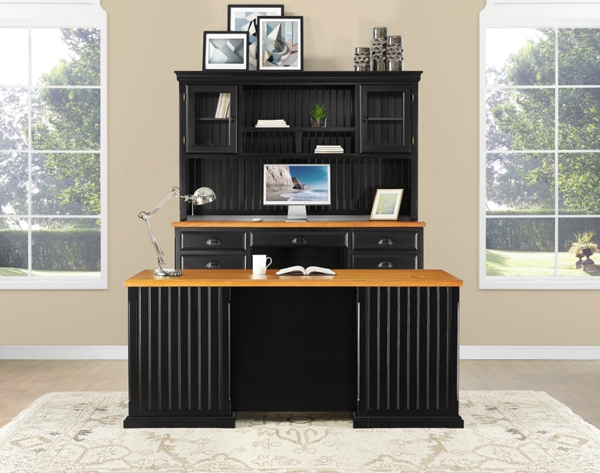 Modern Office Furniture
Modern office design has a signature look that's simple and clean. With a focus on minimal silhouettes and bold décor, it's no wonder this is the go-to style choice for most corporate offices and start-up businesses today. When adding modern design aesthetics to your office, remember to keep it simple, choose a cool color palette and utilize artwork and other décor that makes a statement. If you're ready to go minimal in your workspace, read our guide to decorating with modern office furniture and décor.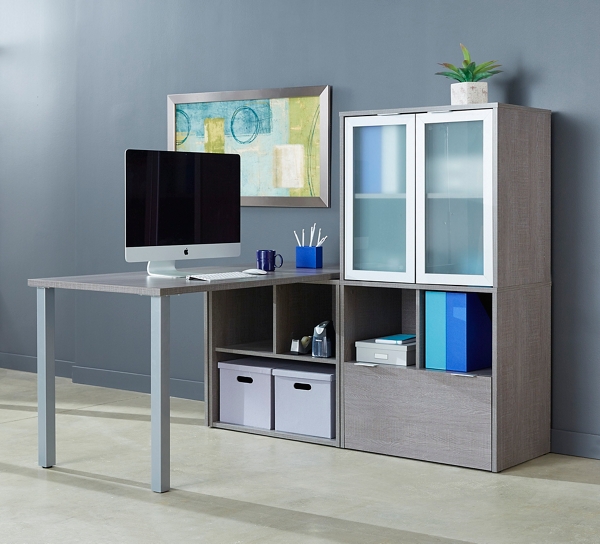 Mid-Century Office Furniture
What's old always becomes new again at some point, and that fact is no different when it comes to office design. Mid-century modern office furniture and décor is reminiscent of furnishings made popular originally in the 1950's and 60's and made popular again by hit TV shows like Mad Men. Learn how to bring this bold style into your offce by reading our guide to mid-century modern office furniture and décor.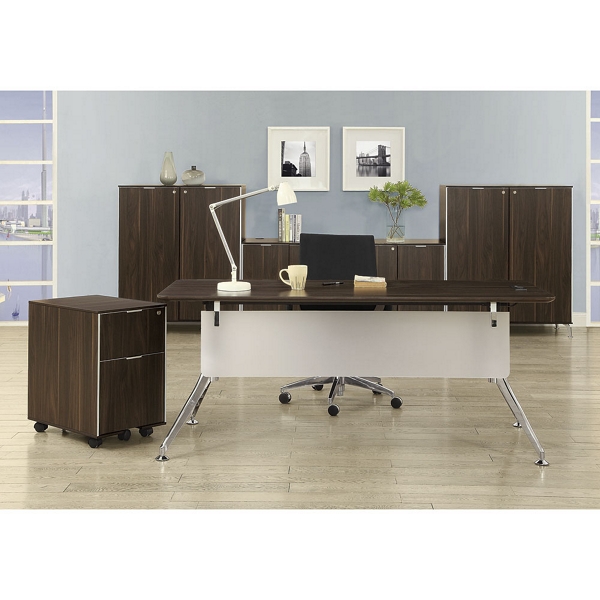 Need help finding a style that suits you or your business? Check us out on Pinterest or Shop the Look for all the inspiration you'll need.