Office boards come in a vast and varied selection, which means there's a lot to choose from, and narrowing it down can be tough. First, consider what type of room you'll be using the board in and how often you'll be using it. Next, read our comprehensive guide to find the best board for you and your office.
Type
Whiteboards have a glass, melamine or porcelain surface meant to be written on with a dry erase marker. Whiteboards can be found in any area of the office and are ideal for expressing temporary messages to co-workers.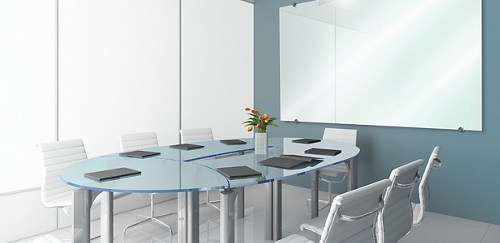 Chalkboards, otherwise known as blackboards, are green or black boards meant to be written on with chalk. Although chalkboards were once commonplace, they have been widely replaced by whiteboards over the last several years and are now rarely seen in office settings.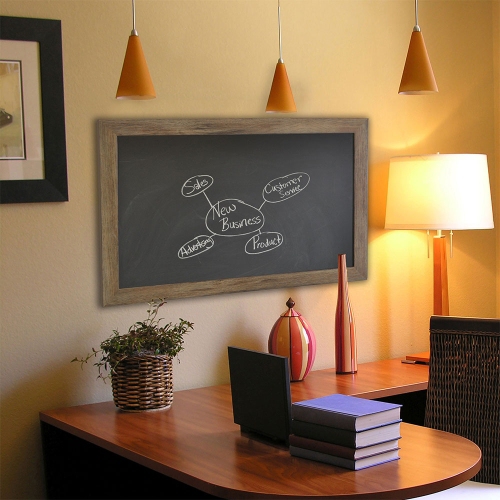 Interactive boards have a touchscreen and work with projectors to help meeting facilitators better express their ideas by interacting with graphs and other graphics during presentations.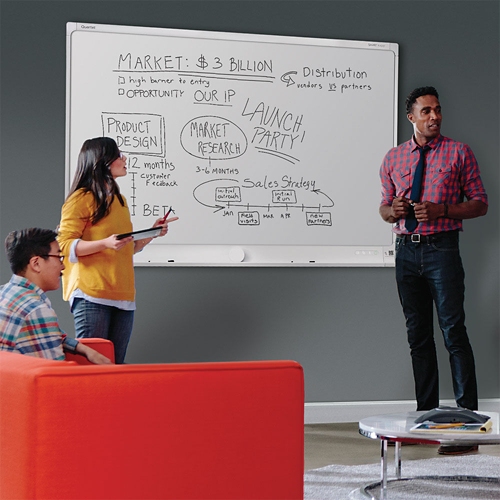 Presentation boards are wall-mounted cabinets with doors that swing open to reveal a whiteboard and/or corkboard that can be used during meetings and neatly tucked away for a clean look when not in use. Presentation boards are commonly used in private offices.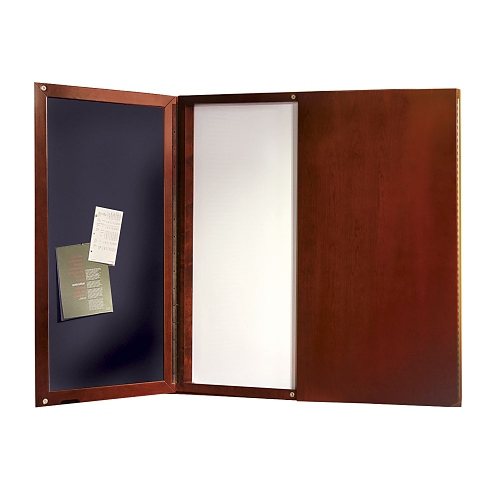 Bulletin boards are open or enclosed boards that have a fabric, vinyl or cork surface used for pinning up paper with thumbtacks. Bulletin boards are used in many areas of the office, but are especially useful in common areas wherein announcements are made in passing.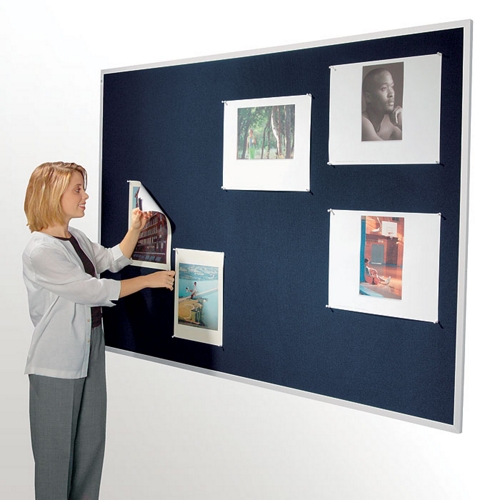 Announcement Boards are bulletin boards that are enclosed, usually by a glass door. This keeps posted announcements visible while protecting them from theft or from the elements in an outdoor setting. The door or doors may or may not be lockable.
Message centers are freestanding multi-bulletin board units that display information on all sides. These are typically seen in common areas, including outdoor spaces wherein people are expected to approach from all angles.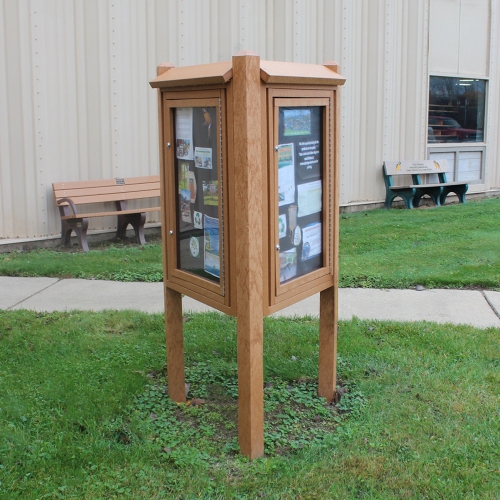 Map rails are thin strips of cork or fabric material made to run along a wall. These are commonly seen in classrooms and hallways and are often used for displaying student artwork, learning materials and, of course, maps.
Directory boards, also called letter boards, are fabric boards with grooves that hold specially made letters. These boards are generally used to direct visitors in a lobby to which office is in which room in a large building.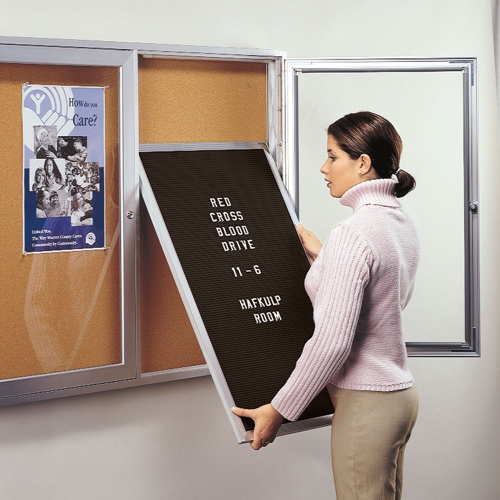 Construction
Melamine is a plastic material commonly used as a whiteboard surface. The primary benefit to melamine is that it is budget-friendly and lightweight, though it should be noted that this type of surface is more susceptible to staining, ghosting and denting, so it may need to be replaced every few years depending on how frequently it's used. Melamine boards are often made with a steel backing that makes them magnetic.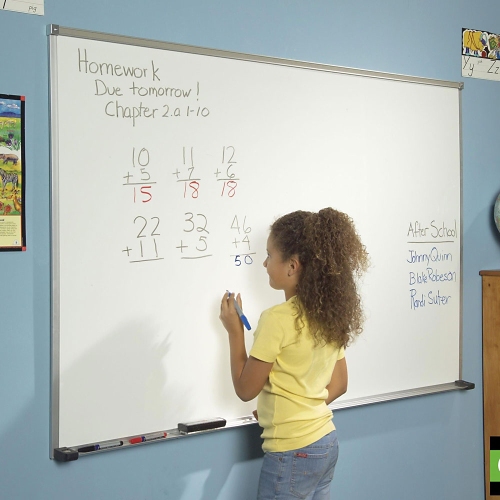 Porcelain, or ceramic, is another common whiteboard surface. Although more expensive than melamine, it offers much greater durability and resistance to scratches and stains. Like melamine, porcelain boards are easy to write on and often magnetic, but because porcelain is less porous, the surface of the board is much less likely to succumb to ghosting.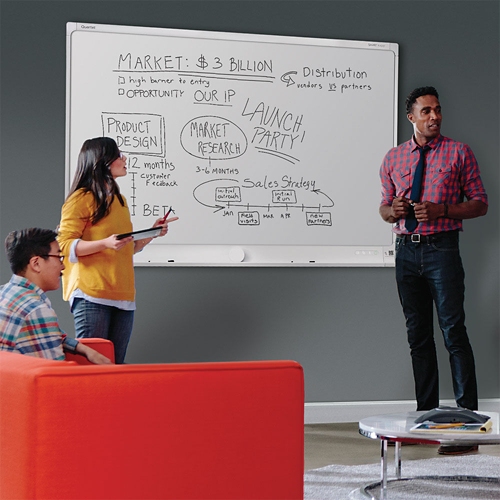 Glass is not porous at all, which makes it the most durable and most expensive option. Markers erase easily without smudging or ghosting, so you can count on these boards lasting for many years. Glass markerboards are usually frameless and available in many colors, which gives them a modern appearance that's desirable in most offices.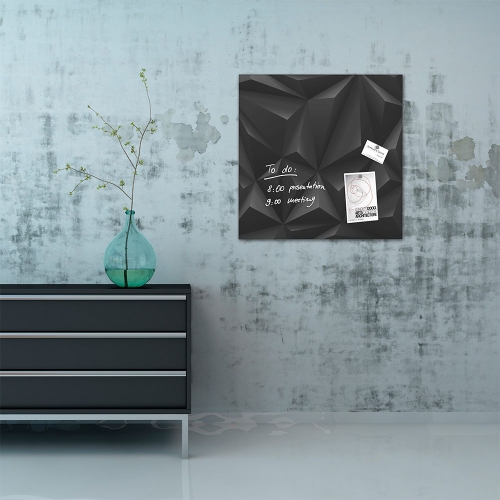 Cork is a lightweight substance obtained from the outer layer of a cork oak tree. This material is often used as the surface on bulletin boards since it easily holds up thumbtacks. Plus, cork grows back very quickly, making it a sustainable material.
Rubber behaves similarly to cork, but it is often preferred due to its eco-friendly design. Rubber is also better able to withstand the outdoor elements and does not support the growth of mold, mildew and bacteria in damp areas.
Fabric is another common bulletin board material and is often preferred due to the wide array of color and pattern options available in fabric. Fabric is often preferred over cork because it is able to better hide pinholes caused by thumbtacks.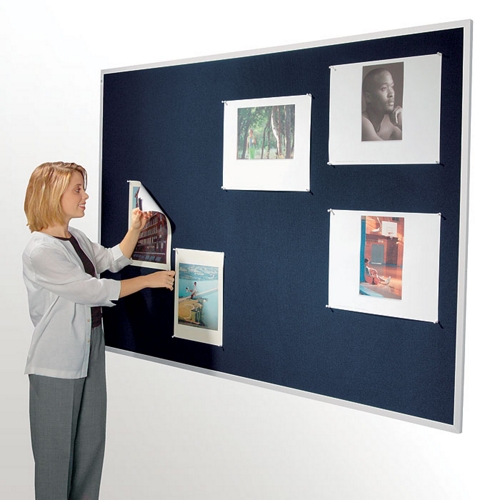 Vinyl bulletin boards are weatherproof and easy to clean, making them ideal for outdoor use.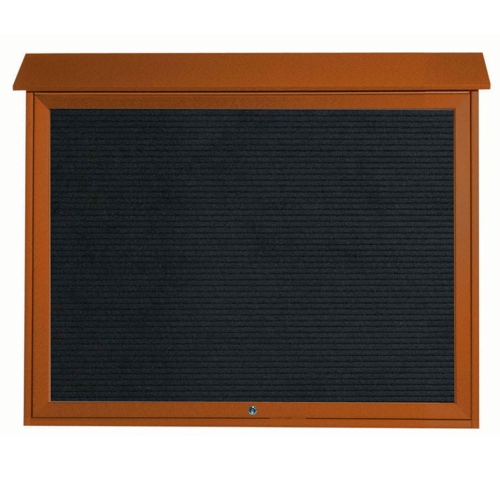 Special Features
Eco-Friendly boards are manufactured using recycled materials such as milk jugs and water bottles. It's common to find eco-friendly outdoor boards since recycled materials are usually weather-resistant.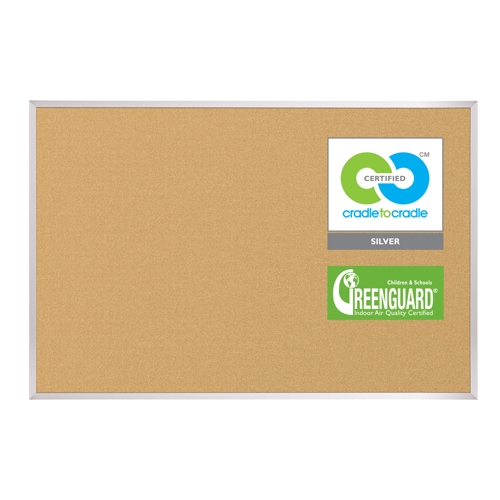 Enclosed boards are those with a door, which is usually made of glass and may or may not be lockable. These are ideal for use in outdoor settings where weather resistance is needed and in areas wherein announcements need to be protected from potential theft.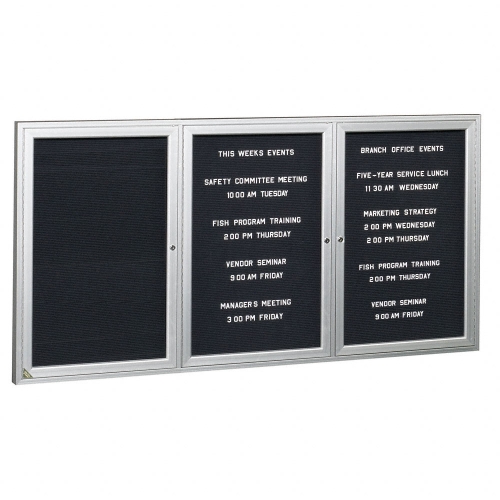 Mobile boards are boards that roll on casters, which are often lockable to keep the board in place while in use. Mobile boards are often used in conference and training rooms with ever-changing layouts and as partitions between workstations.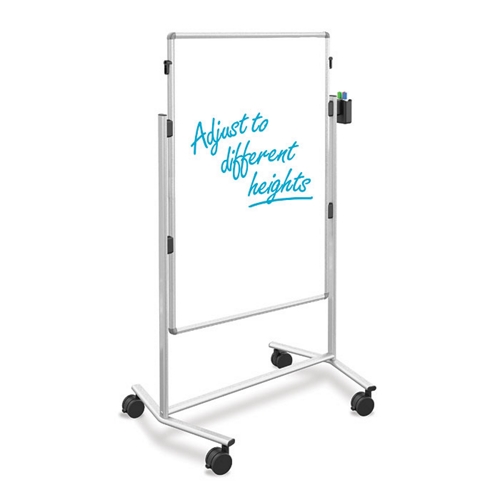 Reversible boards have a whiteboard surface on both sides or a white board surface on one side and a bulletin board surface on the reverse side.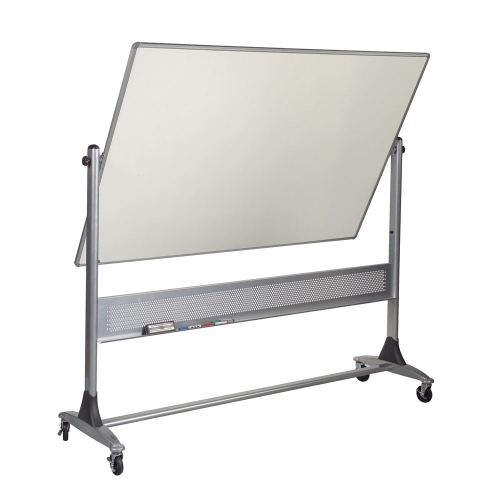 Outdoor boards are specially made to be used outside and are constructed using weatherproof materials to withstand even the harshest elements.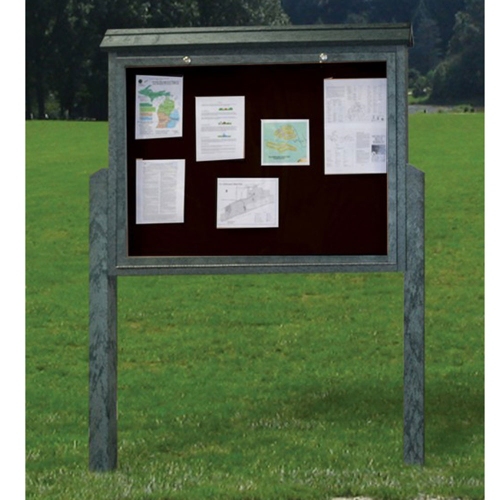 Need help finding office boards that work? Call our furniture experts today at (800) 558-1010 or shop our full selection of boards here.