Outfitting your conference room with the right table is one thing, but finding the best chairs for your meeting space is another matter entirely. When it comes to selecting conference chairs for your meeting rooms, consider how many people you want the room to accommodate and what type of look and feel you want it to convey. Then check out our comprehensive guide to conference chairs.
How many conference chairs do I need?
Before you start thinking about conference chairs, you should have already selected your conference table.
The number of chairs you'll be able to fit in your meeting room will largely depend on the size of the conference table. A good rule of thumb is that the width of the table in feet is also the number of chairs that can be comfortably seated around it. So, for example, a 4-foot-wide table can seat four and a 20-foot-wide table can seat 20.
Space permitting, it's also a good idea to add side chairs against some of the walls in your conference room. This will provide some overflow seating for individuals in larger meetings when there's not enough space around the conference table. We recommend leaving at least 3 feet of walkway space around your conference table to allow for comfortable movement around the room.
What type of conference chairs do I need?
Conference chairs have a look that's similar to desk and task chairs. So what's the difference? In truth, most desk chairs can also be used as conference chairs and vice versa, but there are some distinguishing features. A task-style seating option is typically referred to as a conference chair if it has fixed arms and minimal ergonomic adjustments. The fixed arms are there to provide support to users while minimizing the opportunity for causing distractions during meetings. Likewise, the lack of ergonomic adjustments prevents users from fiddling with knobs and handles while meetings are in session. Most conference chairs have only an adjustment for seat height.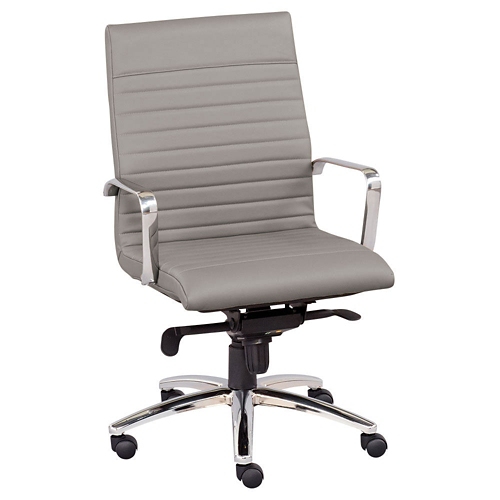 Big and tall chairs are sometimes used in conference rooms to support big and tall users. These are conference chairs that are rated to support 300 pounds or more.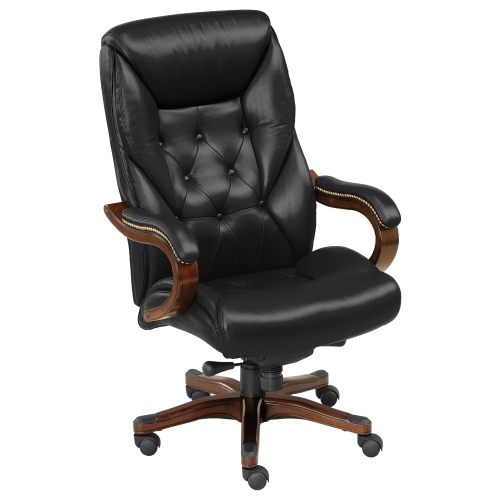 Petite chairs are not often used in conference rooms, but they certainly can be. Petite chairs have a shorter cylinder and a smaller seat pan to support users of a shorter stature.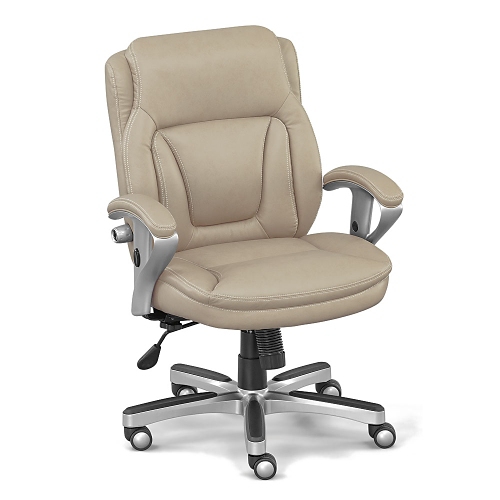 Side chairs or guest chairs are often added to the outside walls of a conference room to serve as overflow seating when a meeting is too large to seat everyone around the table.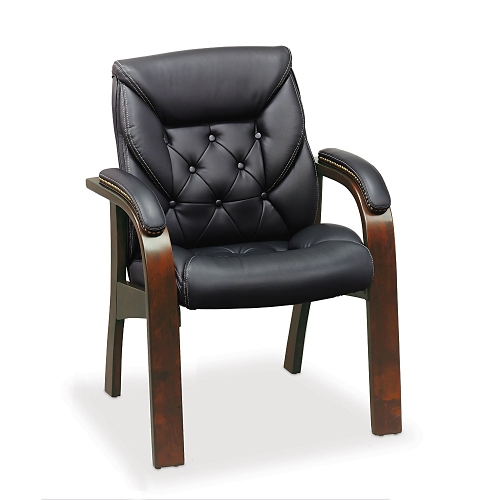 Stools are often used in conference rooms that have a standing or adjustable height conference table. The adjustable height stool allows some members to stand while others are sitting, ensuring everyone can remain comfortable during the conversation.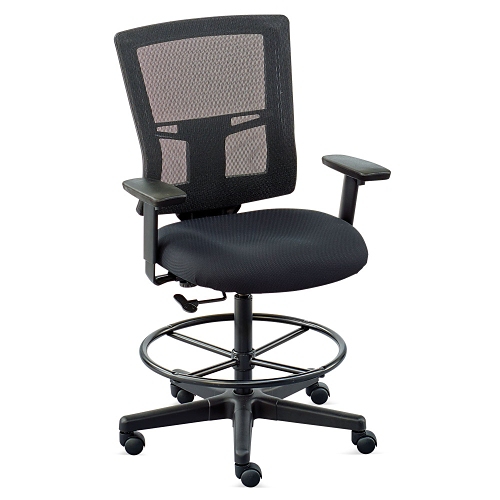 Are there any special features I should look for?
Stacking chairs are, as the name suggests, chairs that can stack on top of one another. Because they can be stacked easily for compact storage, this type of seating is ideal when extra chairs need to be kept nearby for occasional use.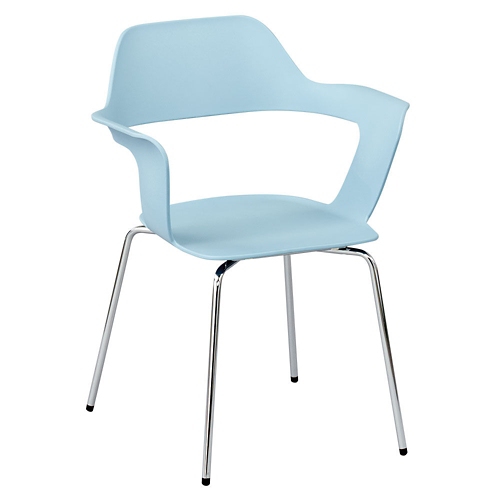 Nesting chairs are similar to stack chairs, but they nest into one another rather than stack on top of one another. Nesting chairs are also great when compact storage is needed, and they are usually mobile so that multiple chairs can be transported at the same time.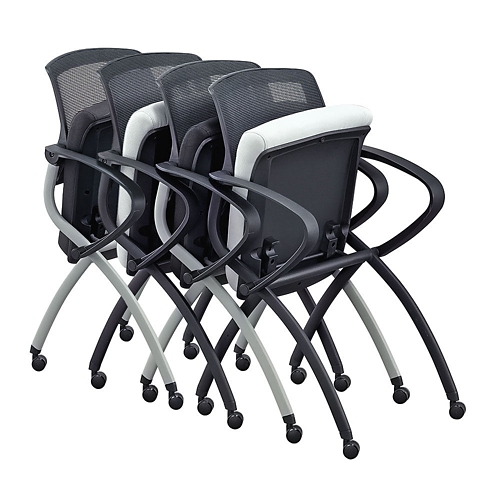 Tablet arm chairs are often used as side chairs in conference rooms because they provide a writing surface for meeting members not seated around the conference table.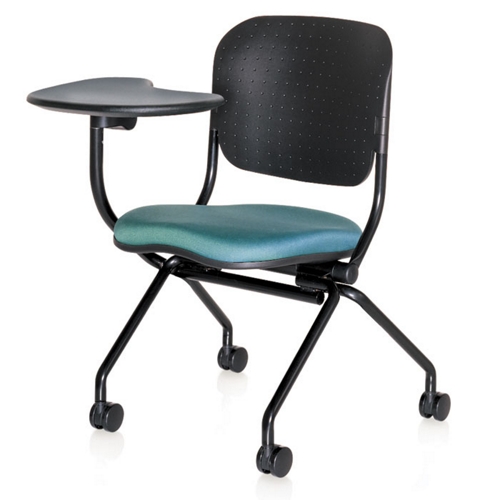 What type of chair upholstery should I choose?
Fabric upholstery is a woven material that helps give furniture a homelike look and feel. Fabric is available in a huge range of colors and patterns, making it an ideal option for conference rooms going for a very specific look.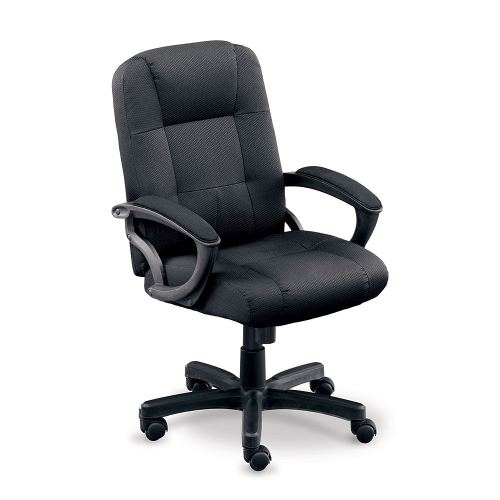 Genuine leather upholstery is either full grain or top grain genuine animal hide. Full grain leather shows its grain and natural imperfections and is as close to its natural state as it can possibly be. Top grain leather is the most common type of genuine leather upholstery and is thinner and more pliable than full grain. Top grain leather is sanded down to remove any imperfections, giving it a more polished appearance.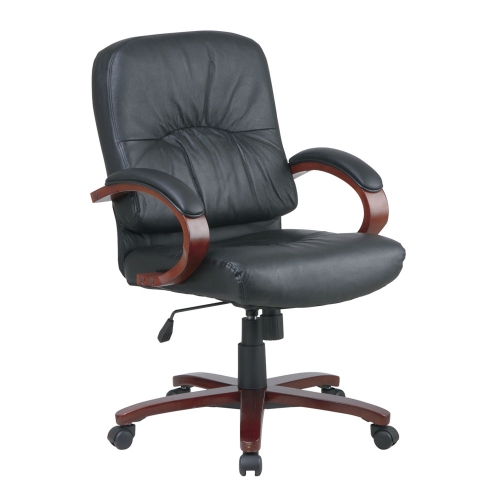 Faux leather and vinyl upholstery are man-made alternatives to genuine leather. Faux leather and vinyl are made of either polyurethane (PU) or polyvinyl chloride (PVC), both of which give the look of leather at a lower cost with lower maintenance.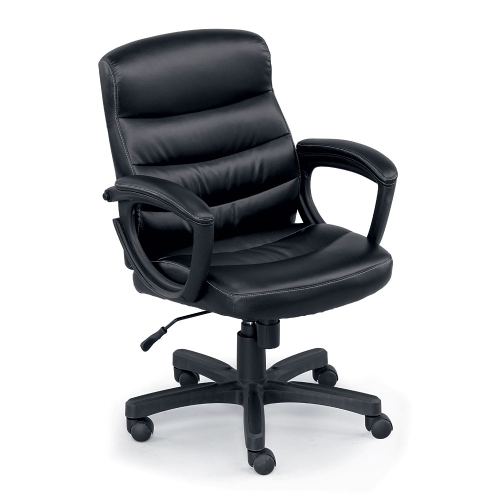 Mesh is a textile that provides more breathability than any other type of upholstery. Mesh is durable, but it can be trickier to clean due to its porous design.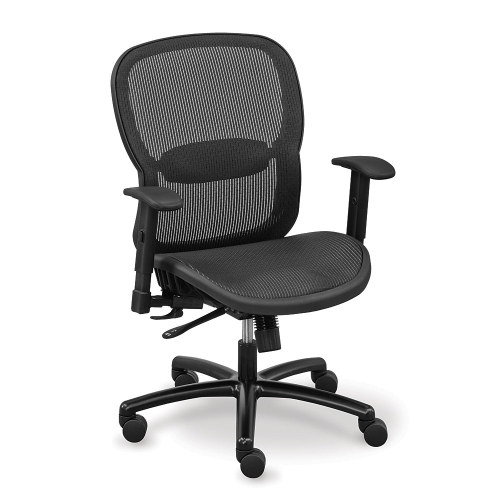 What different seat types are available?
Pocketed coil systems are made up of a number of individual pocketed coils that help evenly distribute weight for user comfort. The coils are usually outfitted with a layer of foam on the top and bottom, with the top layer being less dense to create a cushioned feel.
Fabricated foam is one of the most common materials found on upholstered office chairs. This type of foam varies in density, and the denser the foam is the more firm of a feel it will have.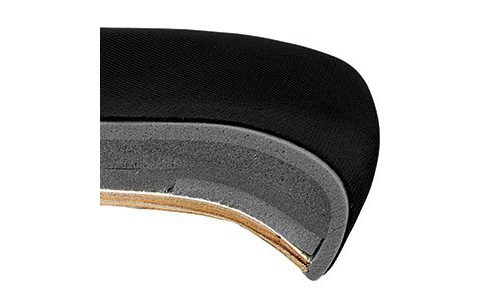 Molded foam is made when a liquid foam material is poured into a mold—hence the name. This type of foam offers more consistent support and is able to hold its shape for longer than fabricated foam. This allows for more contour and a more comfortable feel for the users.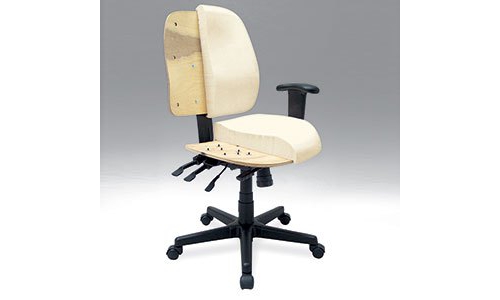 Memory foam has a unique chemical makeup that allows the seat to adjust to your individual body temperature. The seats, therefore, retain more heat than others, which allows them to mold their shape as the user moves. Memory foam seats are well known for providing a superior level of customized support. In addition, this material is hypoallergenic and resistant to dust mites.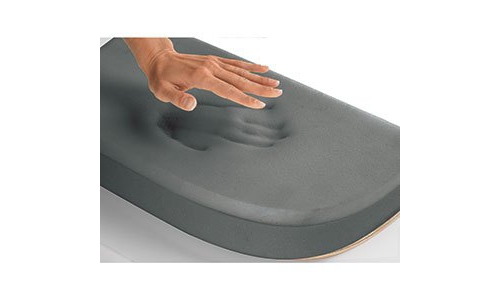 TEMPUR® material is a specific type of material made by Tempur-Pedic® and designed to provide a superior level of comfort. This type of material is specially designed to conform to your body and relieve pressure points.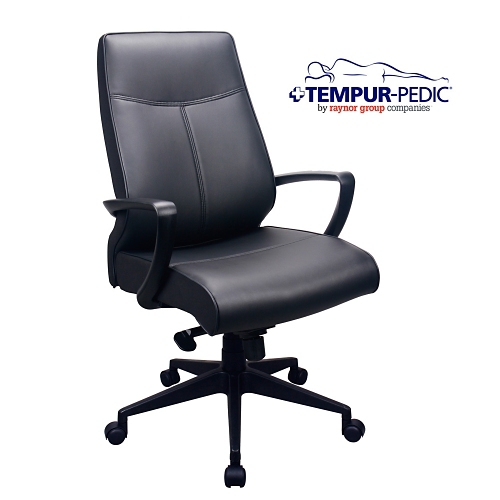 For more help finding conference chairs that work for your office, call our furniture experts at (800) 558-1010 or shop our full assortment of conference chairs here.