How do I set up a training room that's functional and beautiful? Although different offices will have various needs for their training rooms, there are certain elements that every training space should have. Here's where you should start.
Training room tables are the staple of any good training room, but the type of table that should be used will vary from one room to the next.
Folding tables, for example, are ideal for training spaces that are constantly accommodating meetings of various sizes. Extra folding tables can be easily stored in a nearby closet and brought out only when needed.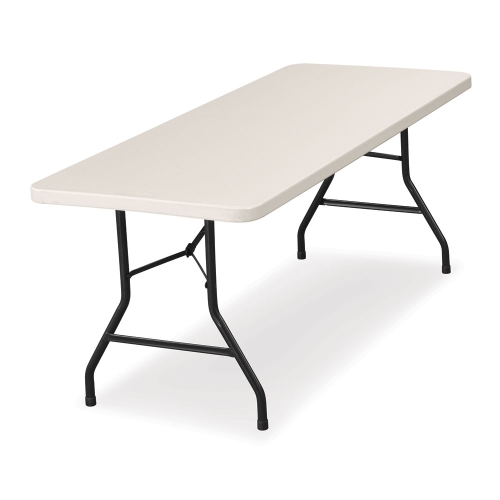 Flip top tables have a table top that flips up so that multiple tables can be nesting together. This type of table usually has casters so that multiple tables can be rolled into and out of storage at a time.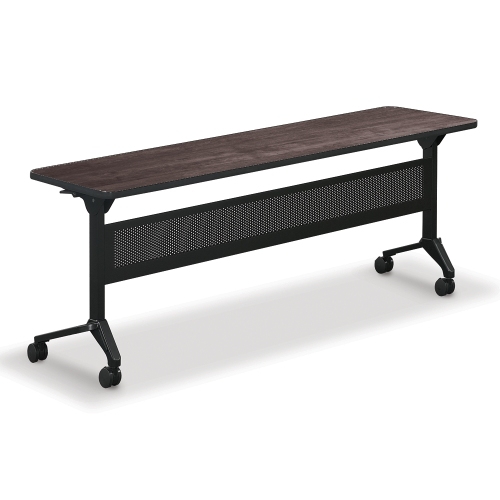 Adjustable height training tables are great options for a few different reasons. First, users may choose to stand at them, which can fend off some of the negative side effects of sitting all day, every day. Second, Adjustable height training tables can be set up in a stadium style configuration so that the second row is taller than the first row and the third row is taller than the second. This ensures that everyone in the room can clearly see the presenter.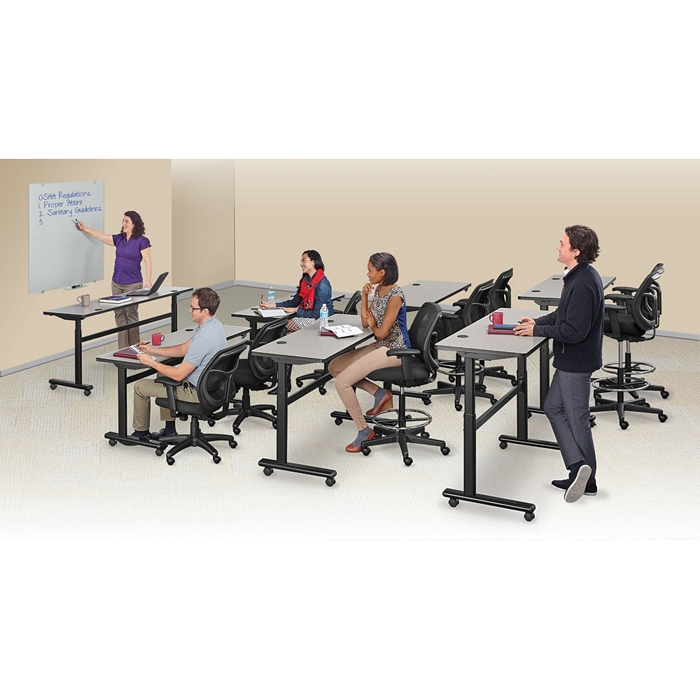 Training room chairs should complement the type of tables you have in the space.
Nesting chairs, like flip top nesting tables, have a seat that flips up against the back of the chair. This way, multiple chairs can be nested into each other for easy transport and storage.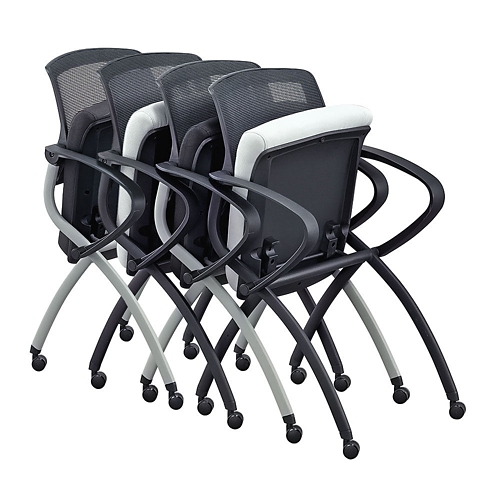 Stacking chairs are often used in a training setting because they can be stacked on top of one another in the corner of a room and pulled out as needed.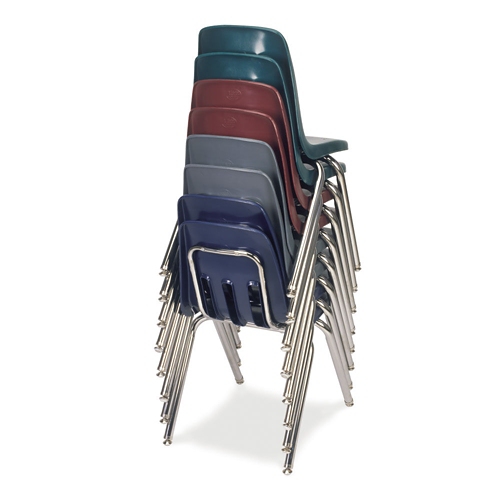 Training room desks are not entirely needed in a training room setting, but they may be helpful for presenters who need a little extra work surface space to get the job done. Training desks are usually very simple and feature a basic work surface with little to no storage. Some training rooms may simply utilize a laptop cart instead.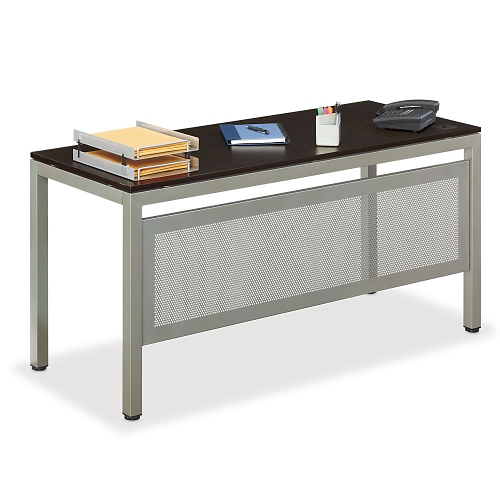 Lecterns are necessary in most training rooms because they provide a space for the lecturer to stand while provided a place for his or her paperwork and other supplies. Podiums may be as simple as a small paper holder that is placed on top of a table or as complicated as a large unit with tons of storage.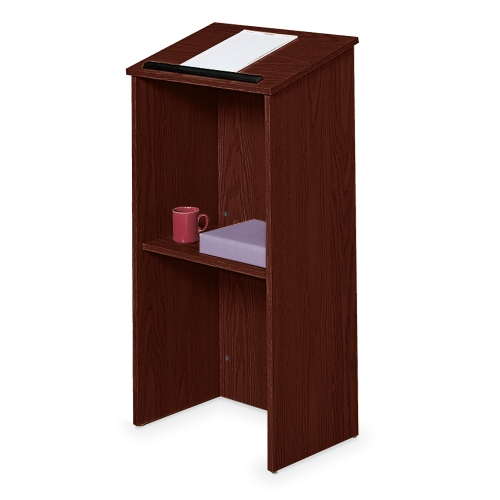 AV carts are mobile audio visual equipment stands that house things like projectors, laptops and televisions. Due to the technical nature of sharing information in a group setting, your training room will almost certainly need at least one AV cart.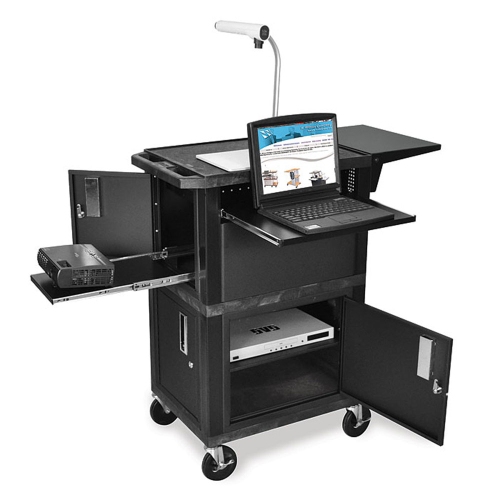 Whiteboards and projectors are almost always used in training room settings. The size of your whiteboard will depend on the size of your training room, but one way or another your presenters will want something to write on and project on to relay information to the group.
Accessories and décor will help bring the space to life. You will probably want to add a wall clock to the back of the room so that the speaker can tell how much time he or she has left. In addition, décor and accessories such as wall art, waste receptacles, storage carts and chair and table dollies will all serve a purpose in your training room.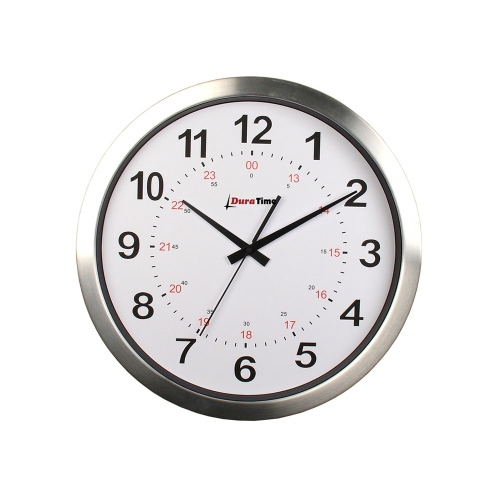 Need more help designing your new training room? Call our furniture experts today at (800) 558-1010!