Every office needs a conference table—a hub for bright, new ideas and a space to facilitate a meeting of the minds. Some of the best ideas are formed around a conference table, but purchasing this type of furniture is no small task. There are a lot of factors to consider before choosing the right meeting table for your office, and we're breaking down everything you need to know right here, right now.
What shape conference table should I choose?
Round conference tables are compact options, which makes them perfect for small meeting rooms and tight spaces such as private offices and casual common areas.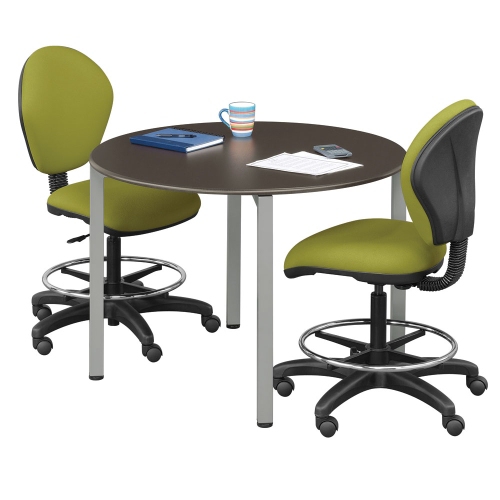 Square conference tables are also ideal for smaller meeting areas, but they provide a little more work surface than round tables do. Depending on the style of the table legs, multiple square tables may be pushed up against one another to create larger, rectangular conference tables, such as that found in our NBF Signature Series Horizons collection.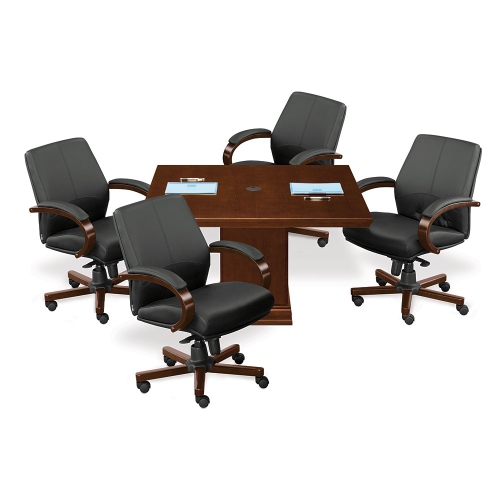 Rectangular conference tables are best suited for larger, formal conference rooms and are available in a huge range of sizes to suit the dimensions of your room of choice.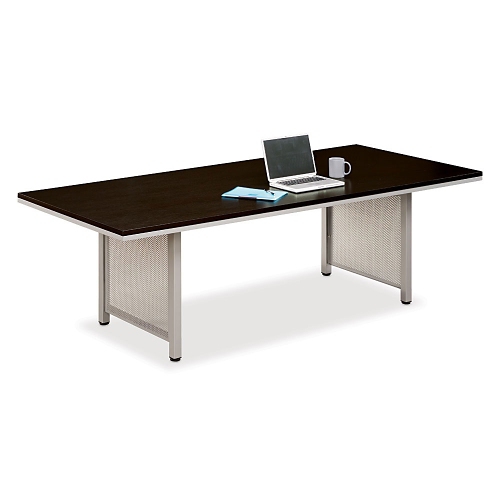 Racetrack conference tables are similar to rectangular options, but they are rounded on each end to provide greater seating capacity and easier movement.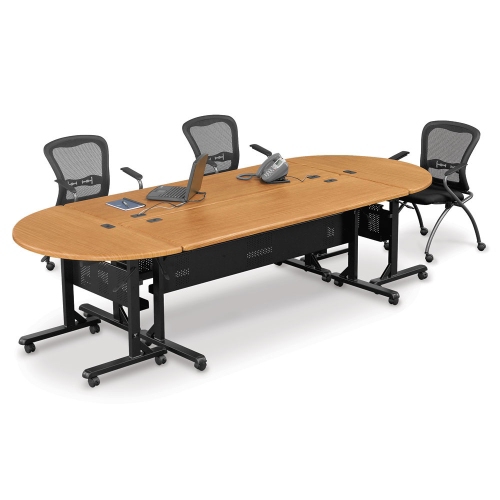 Boat-Shaped conference tables are designed to provide clear sight lines for all meeting participants. With a wider middle, this type of table makes presentations easy for everyone to see without needing to strain to look around someone's head.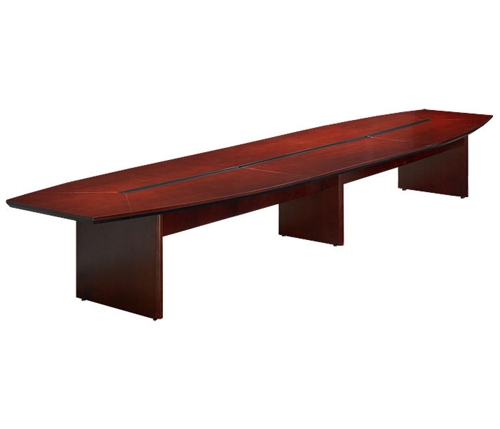 How many people will my table seat?
If you have a certain number of people that you're hoping to accommodate around your table, there is a general rule to keep in mind: the length of the table measured in feet is also the number of people the table can accommodate. That is to say, a 6-foot-long table can accommodate six people and a 20-foot-long table can accommodate 20 people. There are some exceptions to this rule, so be sure to consult an NBF furniture expert at (800) 558-1010 if you're unsure.
What size conference room table do I need?
The size of your room will be a limiting factor when selecting your new table. As a general rule, you'll want to allow at least 3 feet of space around the perimeter of the table in order to provide a safe and comfortable walkway. For example, if you have a 12' x 12' room, subtracting a 3-foot walkway around the room gives you a 6' x 6' table. Keep in mind, this is with there being no other furniture in the room. If you have furniture such as bookcases and storage cabinets up against the walls of your conference room, be sure you're measuring that 3-foot-wide walkway from the table to the nearest piece of furniture, not from the table to the wall.
What style conference table is best for my office?
Standing height and adjustable height conference tables allow you to take a stand for your health. These options bring more flexibility into the conference room and also provide the opportunity to incorporate more movement into everyone's work day. Learn more about the benefits of standing meetings here.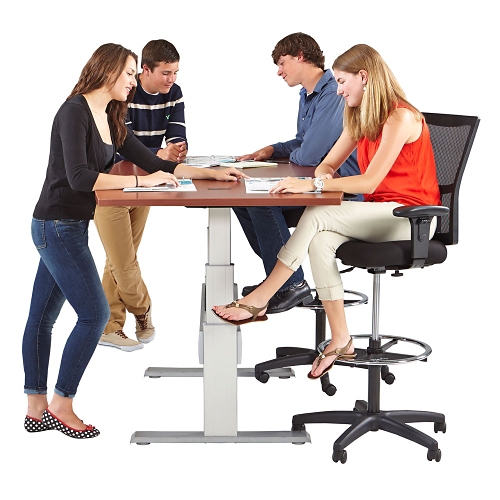 Modern style conference tables are simple and sleek. This style creates a polished look that comes from straight, clean lines and the idea that less is more. A modern conference room is often desirable for companies that are focused on innovation and the cutting edge.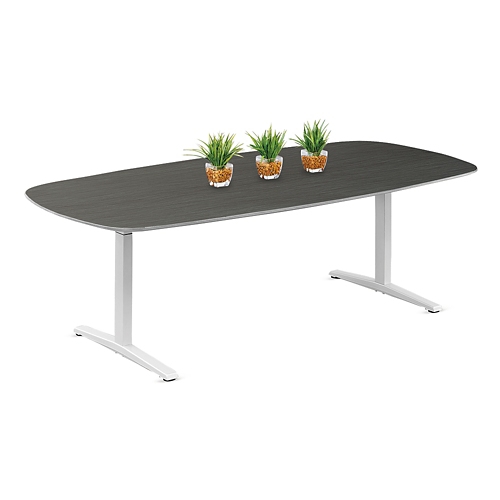 Transitional style conference tables are varied and versatile. This style is a happy medium, providing a tasteful combination of modern and traditional that makes it ideal for most any office.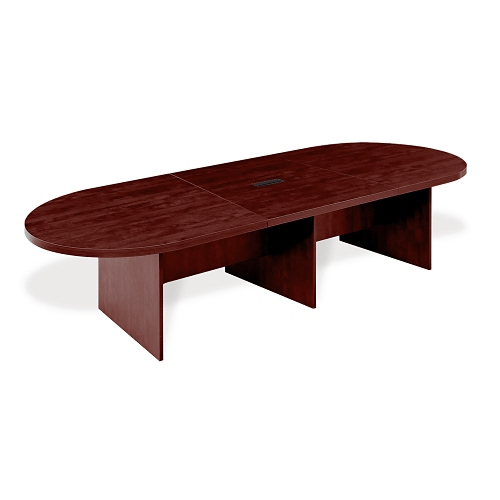 Traditional style conference tables are tried and true. Tables in this style include timeless features such as crown molding, picture frame details and other elegant touches. Traditional conference furniture can help create an environment of formality that's often desired in professional settings.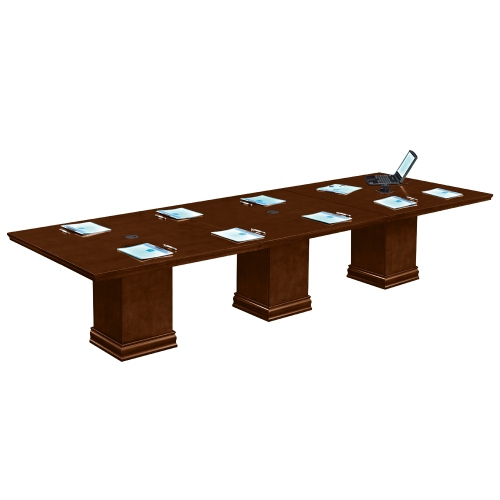 Make sure you have the seating to match! Read our guide to conference room seating to determine what type of chairs will work best in your meeting space, and shop our full selection of conference room furniture.